Navy has seen a rebirth in the past couple of years. No longer is the color reserved for stuffy work clothes or uniforms made from stark fabrics. Now it is light, breezy and even romantic. As a fantastic alternative to always-chic black, be sure that a little navy dress isn't missing from your wardrobe. I can guarantee that you'll reach for it more than you think! Ivory accessories create a classic look that properly accents the ladylike lace for the perfect daytime look for heading out to the races this Spring.
I am just dying over this lovely, backless lace number that I found at The Pink Lily Boutique. If the scalloped, open back weren't enough, it also has pockets! (SOLD!) I mean, lets be real… what more does a dress honestly need to get a girl excited?! Would you believe me if I told you that's not even the BEST part? Wait until you see how much this beauty is! Details at the bottom! (Hint: it's under $50!)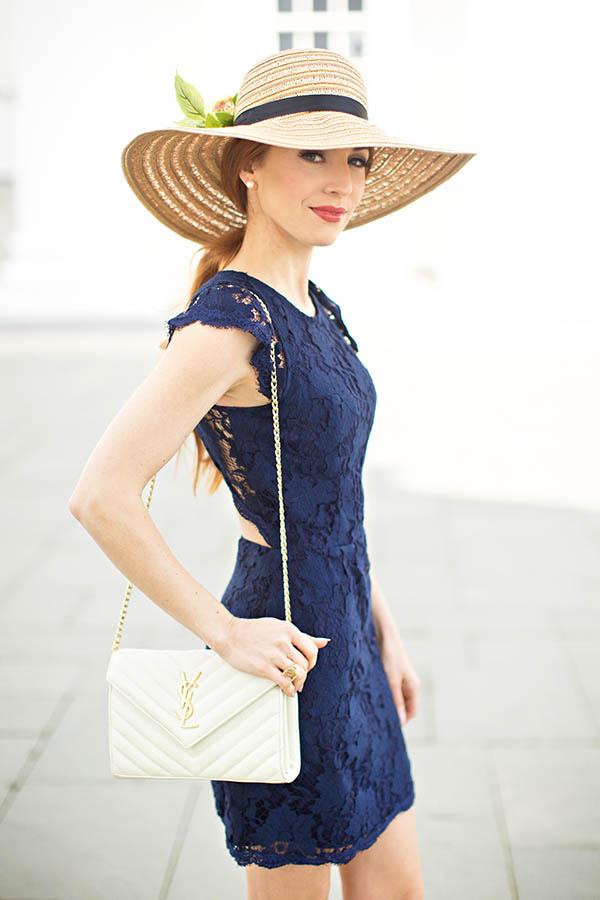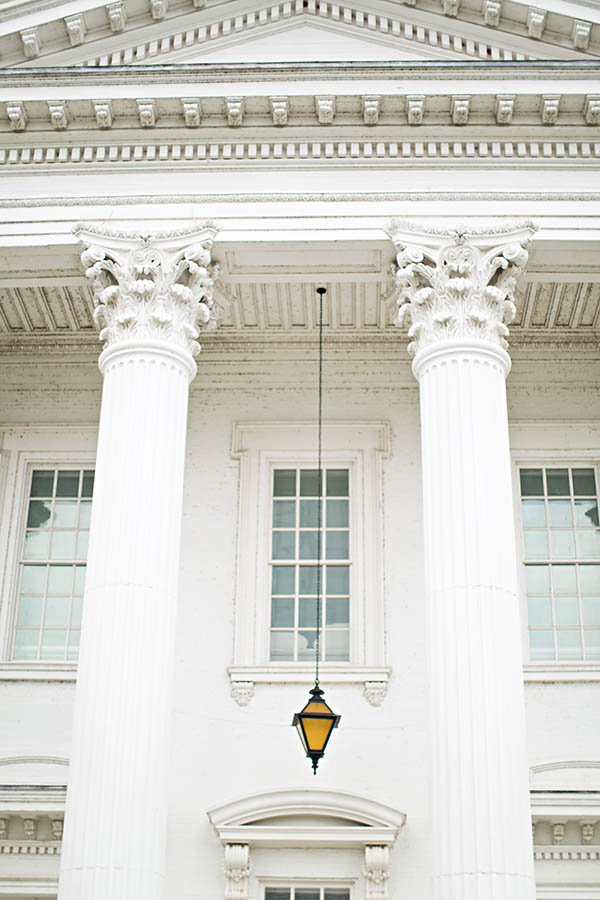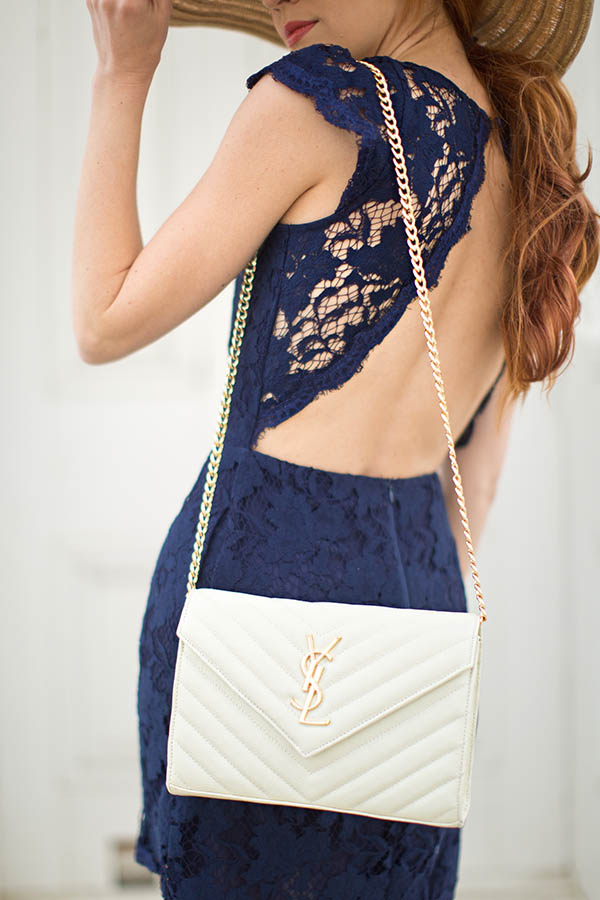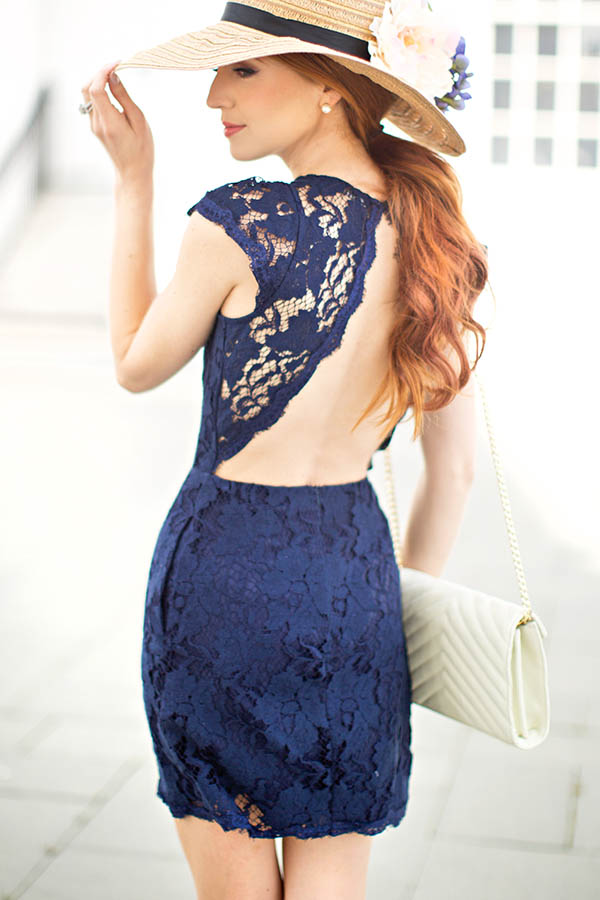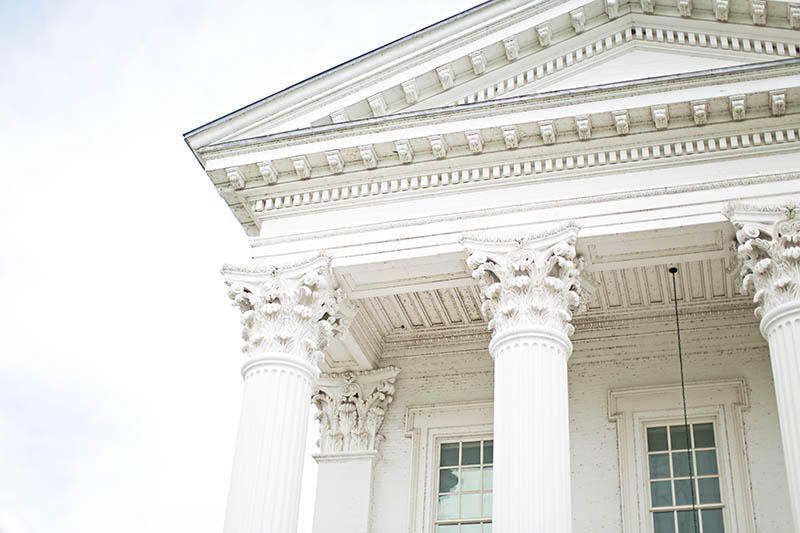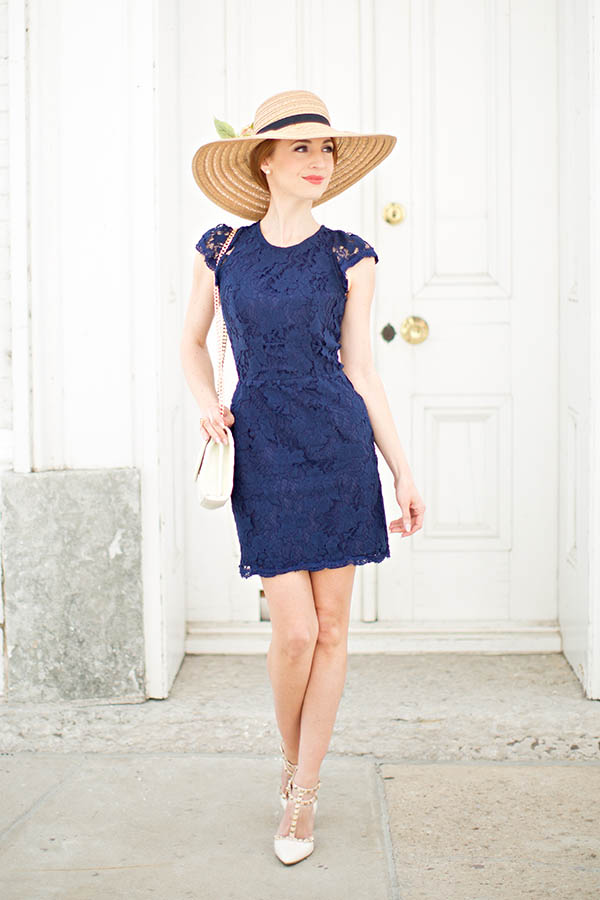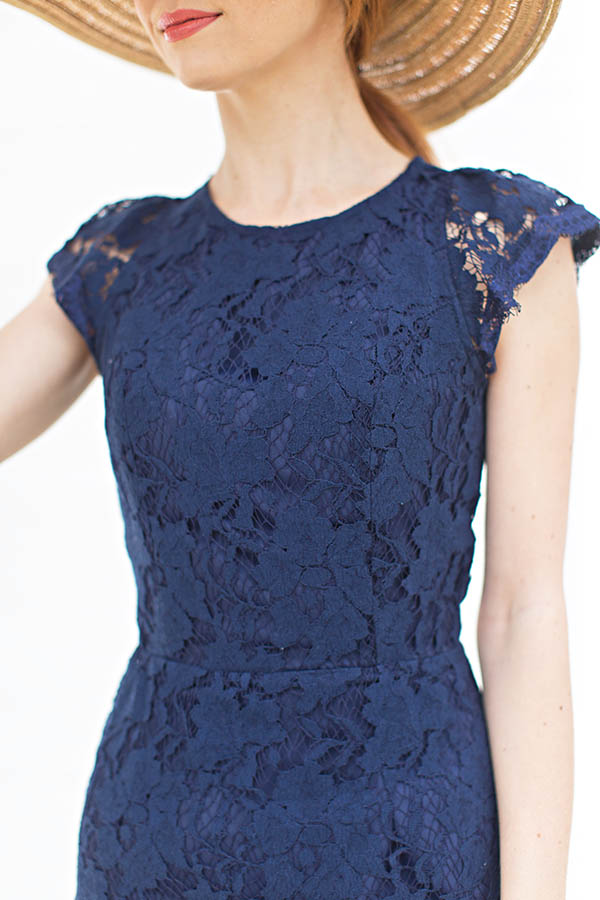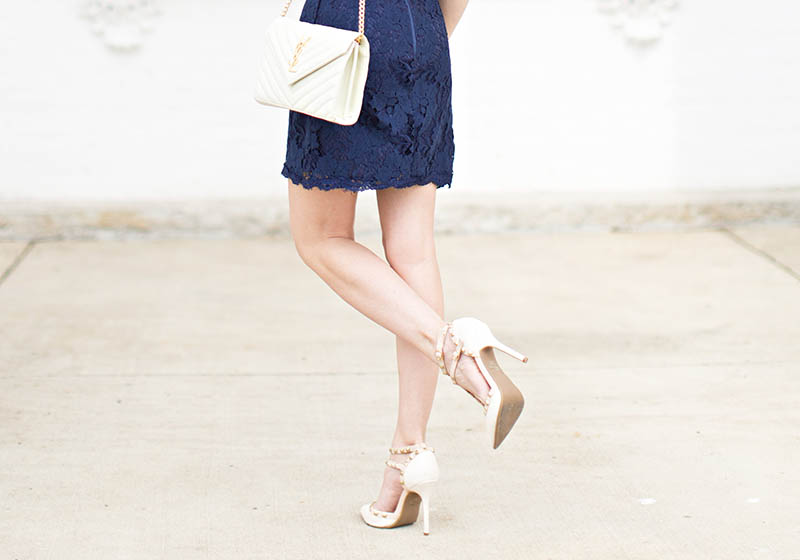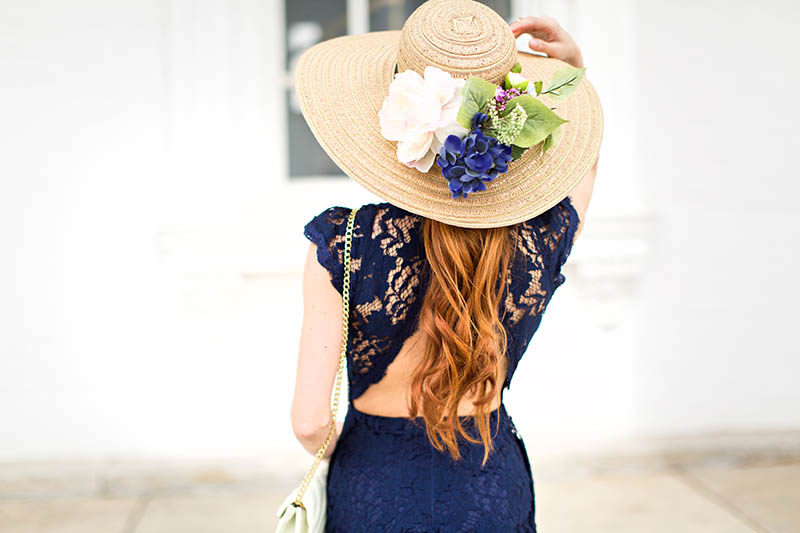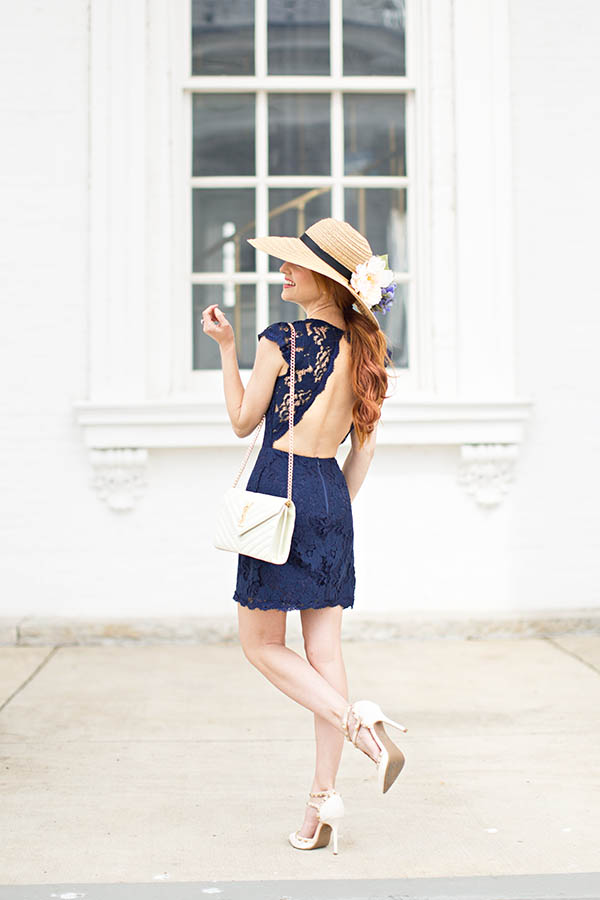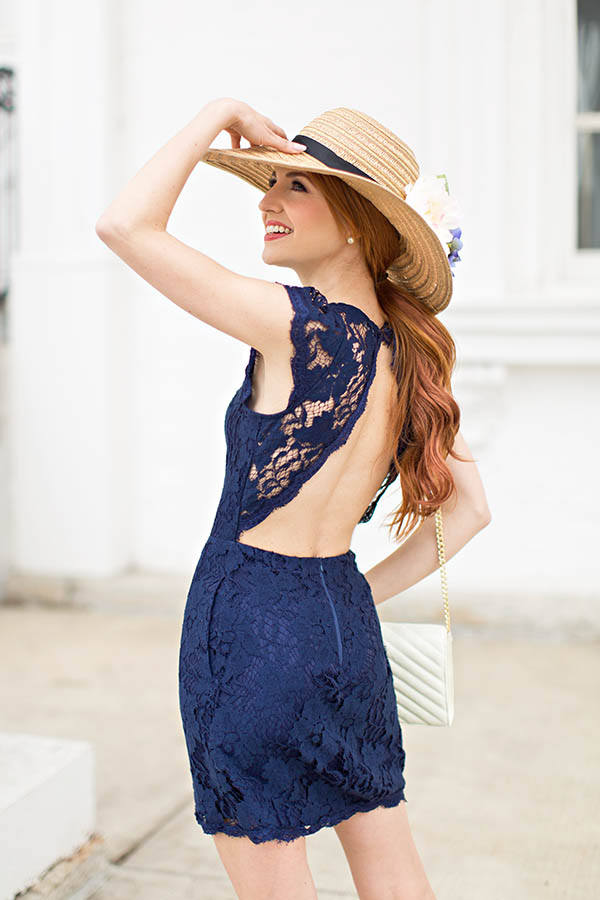 Navy Lace Blackless Dress | The Pink Lily Boutique
Classic Monogram Shoulder Bag in white | Saint Laurent
Studded Strappy Pointed Toe Pumps
Hat by Rachel White | KyDerbyHats.com
Check out the links below for even more items that I love!
Thank you so much for reading along! Derby season in Kentucky is amazing and I wish I could share SO much that I see with you! Be sure you are following me on Facebook, Instagram and Pinterest to catch ideas and inspiration outside of the blog world!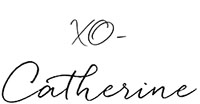 Photos by Andrew Kung Photography