Summer is tasting so juicy and sweet… I can't get enough! I remember growing up and helping my mom make homemade jams and preserves every summer after picking gallons of berries. One day I will master the art of canning as my momma still consistently does every summer to stock up for winter.
But for the ladies who are less committed to the craft and prefer to forgo traditional canning methods of boiling jars and sealing lids, there is a much simpler option! Freezer jam! The only real difference is that freezer jams must be kept frozen to preserve until used. Once thawed, it is good in your refrigerator for a month! Sound excellent? Well, it tastes even better.
Here in Kentucky, peach season is my favorite holiday (heck yeah it's a holiday!). From Florida to Georgia, and through the Carolina's into Tennessee and Kentucky, we are blessed. So blessed with the juicy, sweet goodness that our peach trees provide. I picked up a box of peaches at a local orchard last week that are some of the best I've ever had. As I was overindulging one evening, I said to myself "I wish I could taste this all winter".  Suddenly I was running to the store for supplies to make jam.
The combination of peach & raspberry was SO ridiculously delicious that I just had to share! Give it a try – it's too easy not to, which also makes this a fun project for your kids to help with. Especially the smashing of the fruit!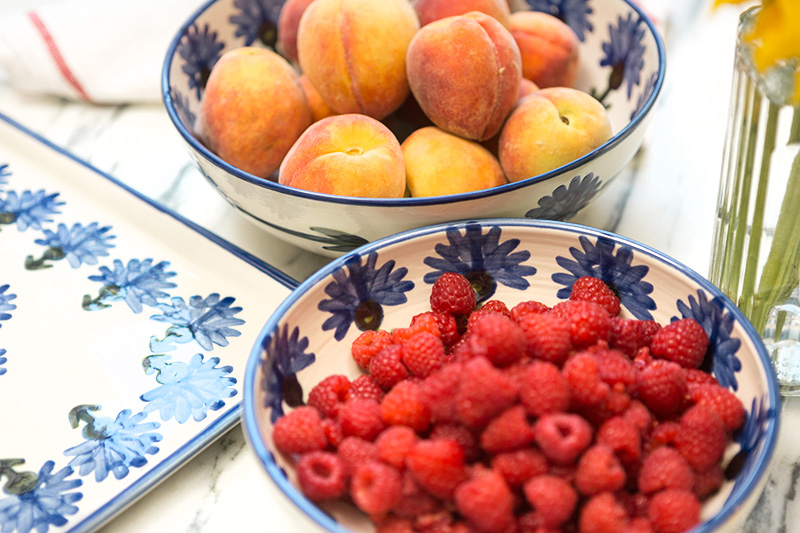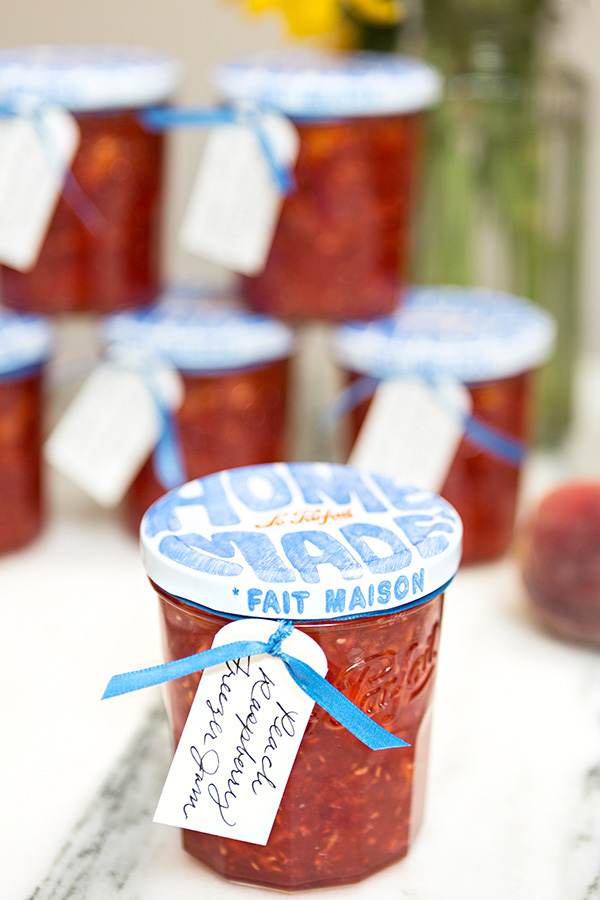 EASY PEACH RASPBERRY FREEZER JAM
Serves: 6 cups of jam
INGREDIENTS
1 ½ pounds ripe, juicy peaches, about 5-6 medium size peaches
2 cups fresh raspberries, about a pint
4 ½ cups sugar (Measurements must be precise)
2 Tbsp. fresh lemon juice
¾ cup water
1 box fruit pectin (Sure-Jell is great)
INSTRUCTIONS
1) Thoroughly clean your jars. 8 or 12 oz. jars work best. I use THESE from World Market because they were too cute and GREAT for gift-giving! Plus, their set of 6 was the perfect measurement for one batch! I put mine through the dishwasher to sanitize. Dry thoroughly and set aside.
2) Peel and thinly slice the peaches into a large bowl. Add raspberries and mash everything with a potato masher. Be sure to not mash everything TOO fine because you will still want some little pieces of fruit to be there.
3) Measure *exactly* 3 cups of fruit into a large microwave-safe bowl. (Save any leftovers for a snack or ice-cream later on 🙂 )
4) Add the sugar and lemon juice and mix well. Place bowl in microwave and heat on high power for 3 minutes. Remove the hot bowl carefully and stir for 3 minutes.
5) Take a little taste. If mixture is still a little grainy because the sugar did not dissolve, put back in microwave for 2 more minutes, then stir well.
6) Mix water and pectin in small saucepan and stir. Bring it to a boil on high heat while stirring constantly. Once it reaches a rolling boil, cook and stir for 1 minute. Immediately add to peach mixture and stir for 3 minutes.
7) Fill all containers immediately to within ½ inch of tops (This space in necessary for expansion once in the freezer). Wipe off top edges of containers and cover with lids. Let stand at room temperature undisturbed for 24 hours. The jam can be refrigerated up to 1 month or frozen up to 1 year. If frozen, simply thaw in refrigerator before using. Makes 6 cups of jam.
Now, wasn't that simple? ENJOY!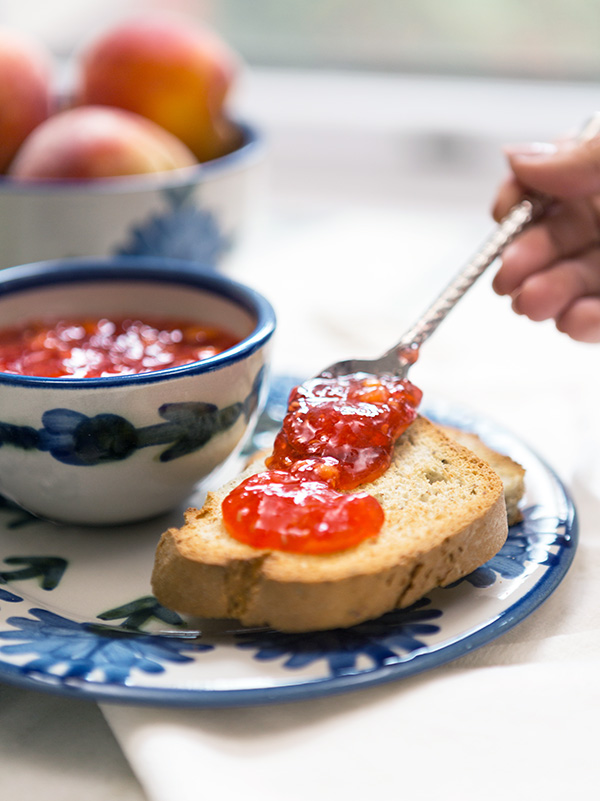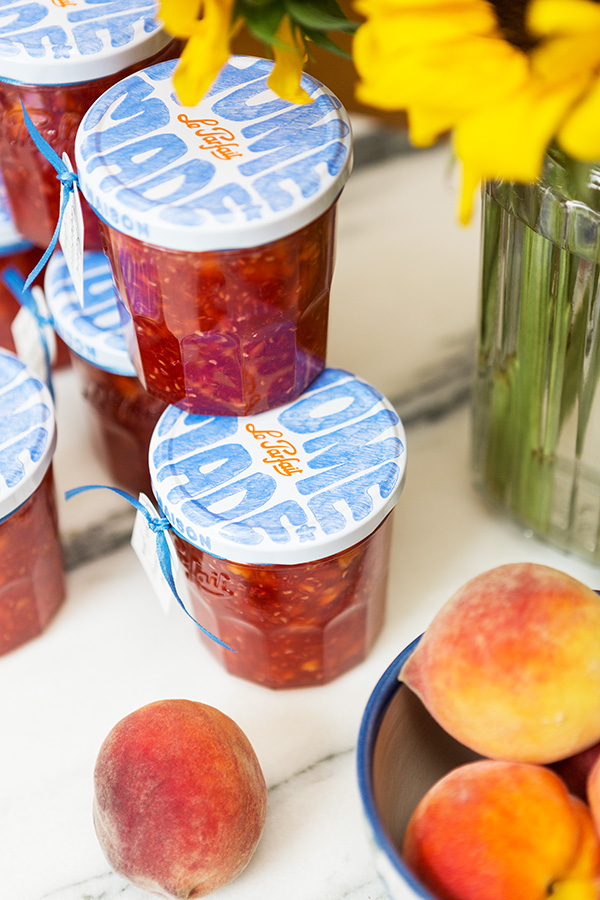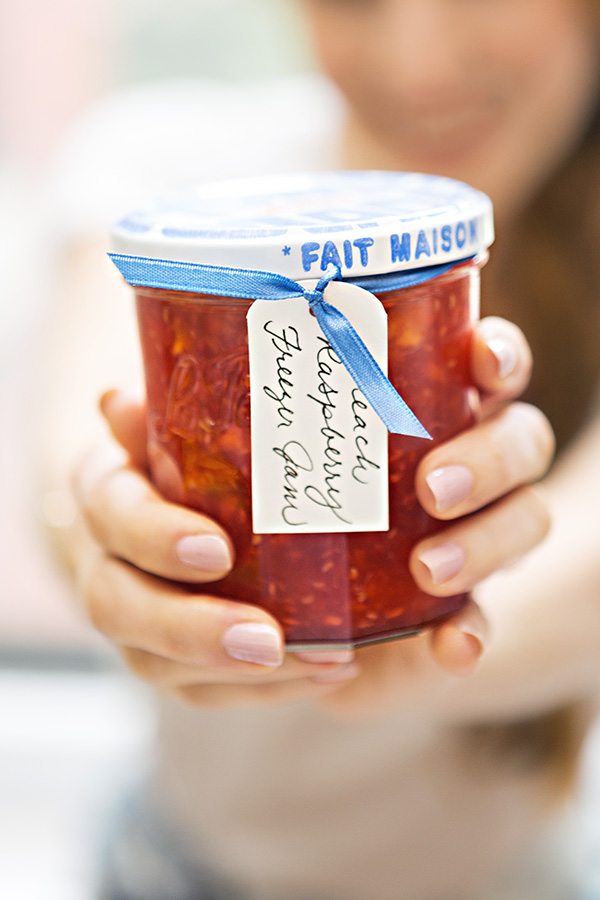 Bachelor Button Serveware & Bowls | Louisville Stoneware
Small Le Parfait Homemade Jam Jars, Set of 6 | WorldMarket.com
I hope that you give it a try while these delicious fruits are in season and I am dying to know your thoughts! I know that when the snow is falling this winter I will reminisce about warmer days and be so grateful for my stash of delicious 'summer in a jar'.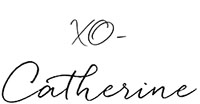 P.S. Want to remember this for later? Pin it to Pinterest!