Your summer wardrobe isn't complete without a colorful dress in a bold, bohemian pattern. Extra points if you can toss it in a tote or suitcase with not a worry about wrinkles! This one by Hale Bob hits the nail on the head. It's matte microfiber jersey is super silky on my skin, won't wrinkle, and even features the perfect 'cold-shoulder' details (basically, it's the perfect getaway dress… hello beach babe!). I saw it at Blu Boutique here in Louisville, and with all the traveling I'm doing this summer I knew I had to have it! No wonder the brand has a huge celebrity following including Amal Clooney and Sofia Vergara. In addition to all the other delightful features that this charming dress has, it can be worn two ways; straight as a shift or coverup for a casual daytime look with sandals, or belted for a bloused and shorter look as I am wearing it here, that is great from day to night. Who doesn't love a dress with options? I am obsessed with colorful, intricate Moroccan tile work and this dress echoes that exotic feel beautifully as wearable art.
Another love of mine lately is my turquoise and gold drop earrings from Enclave Gems & Co. I wear them constantly! I love natural stones and crystal. Paired with dainty metals, I just can't resist. I follow them on IG and drool over their daily jewelry inspiration. Their designs are pure summer.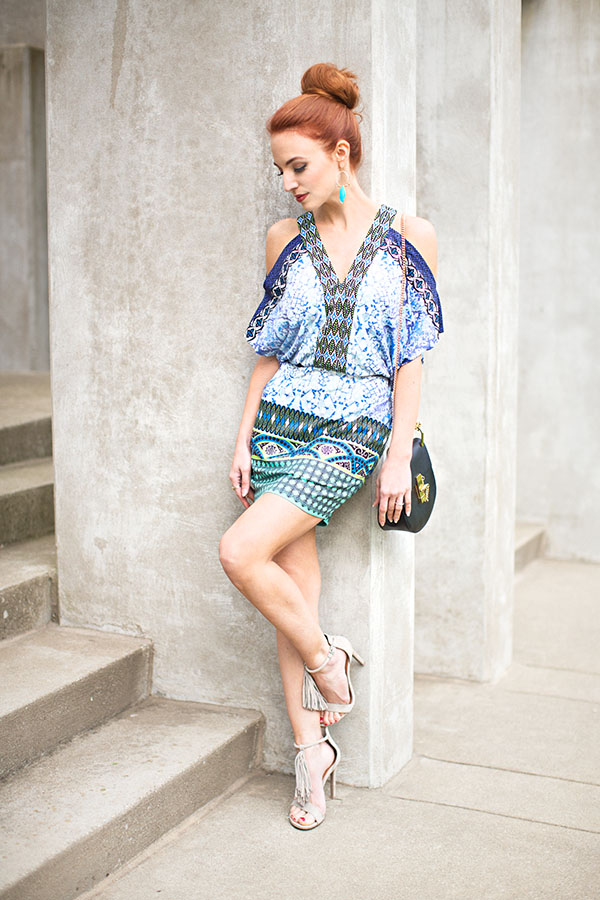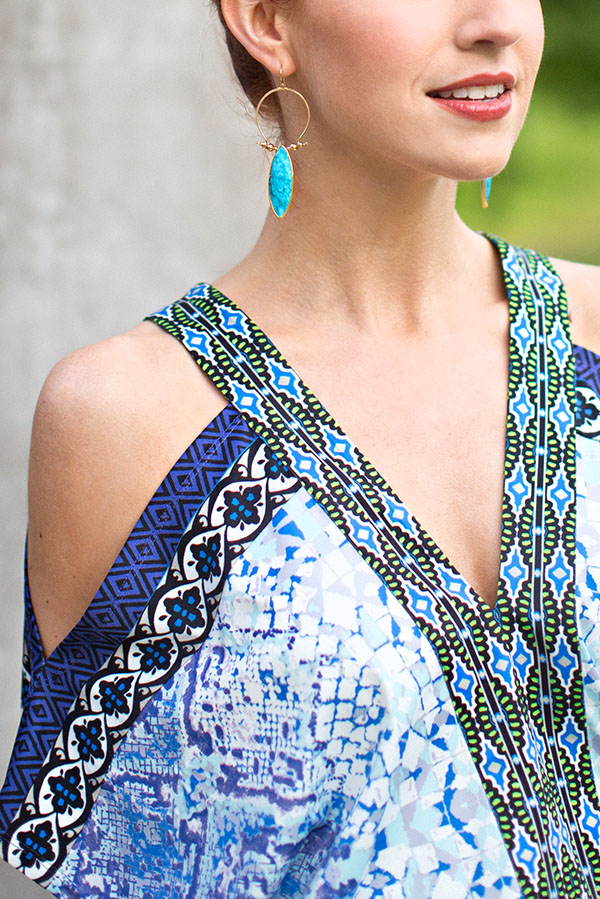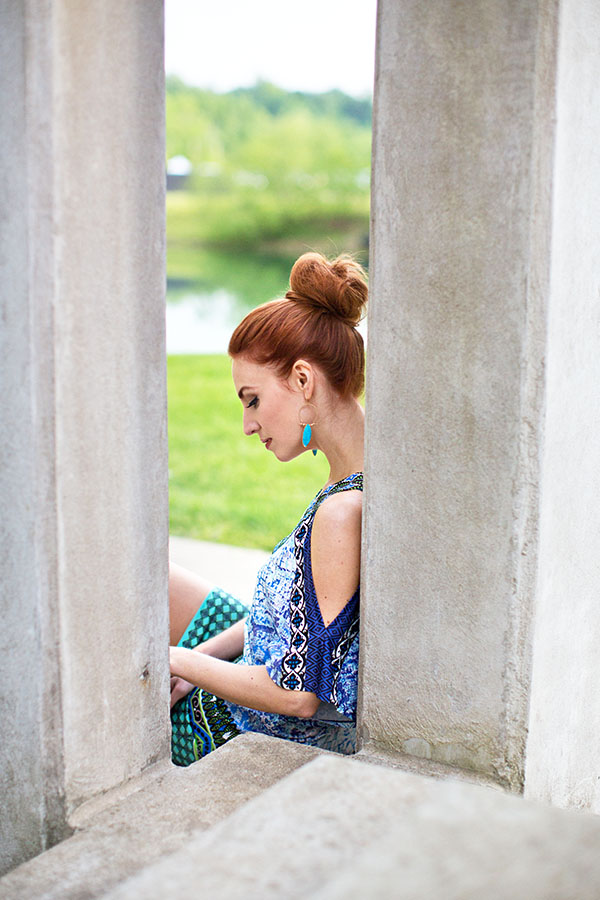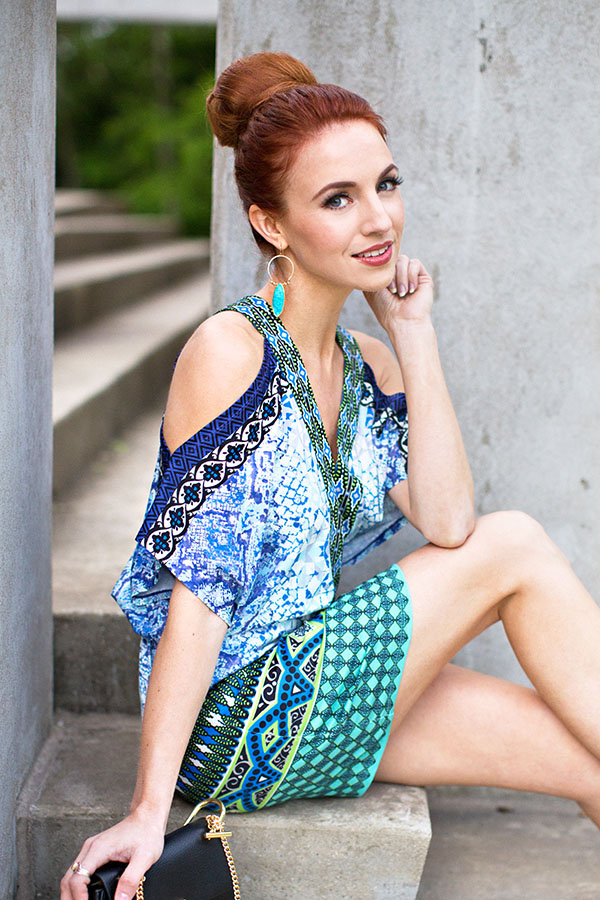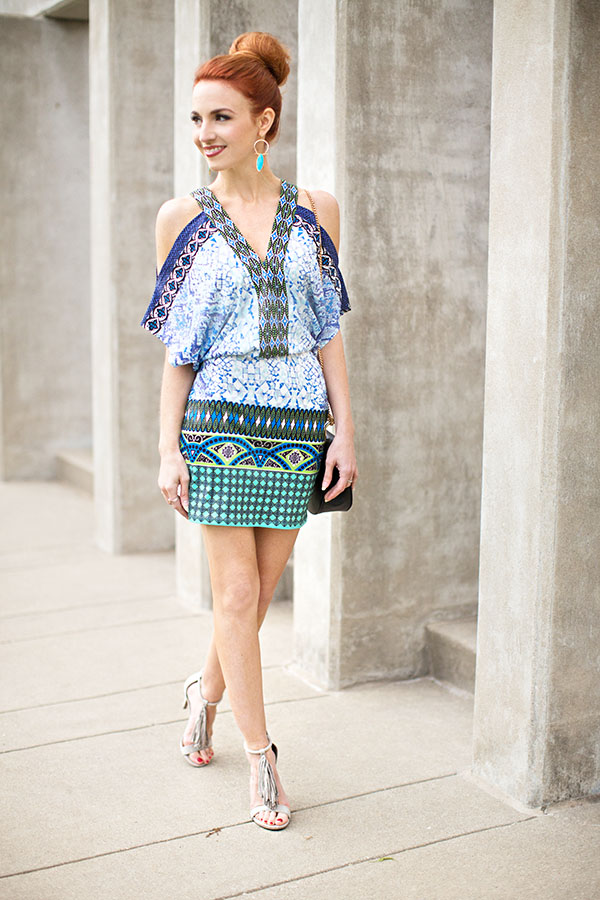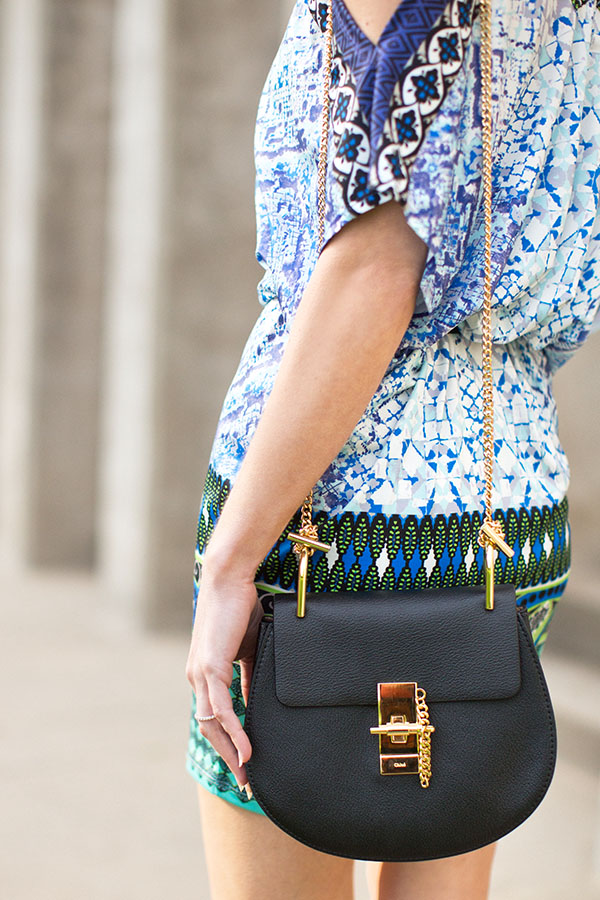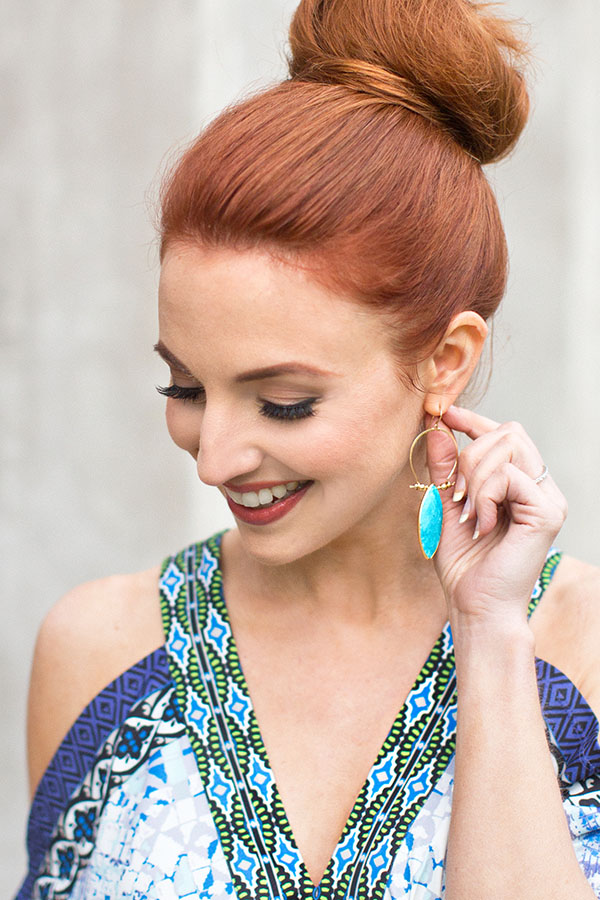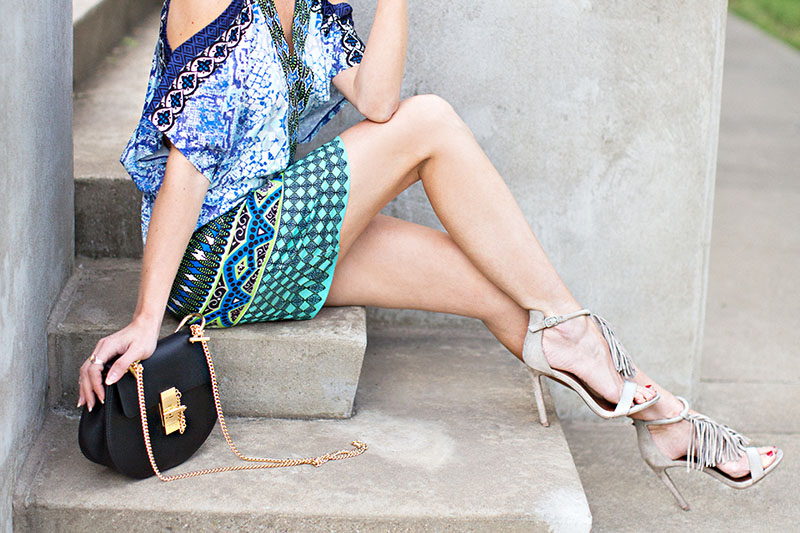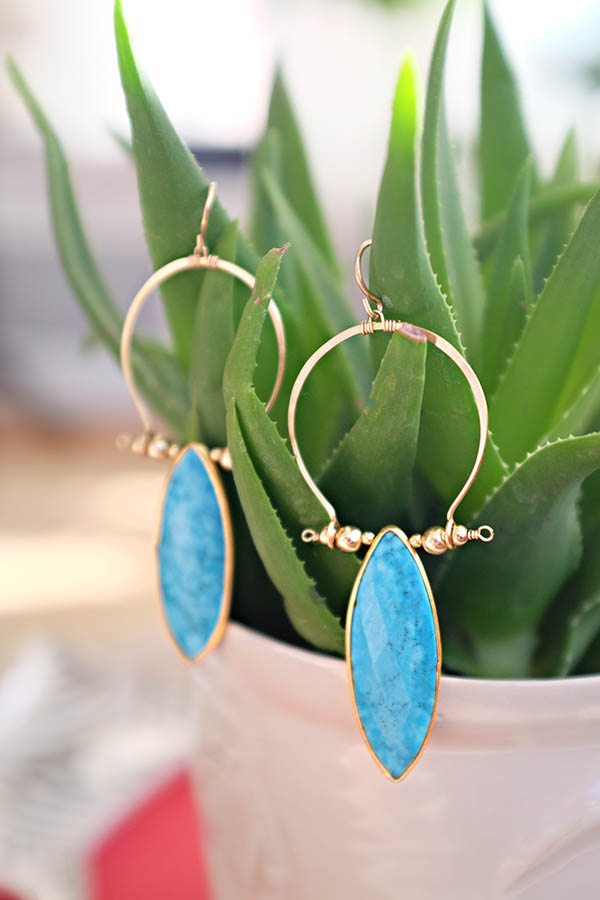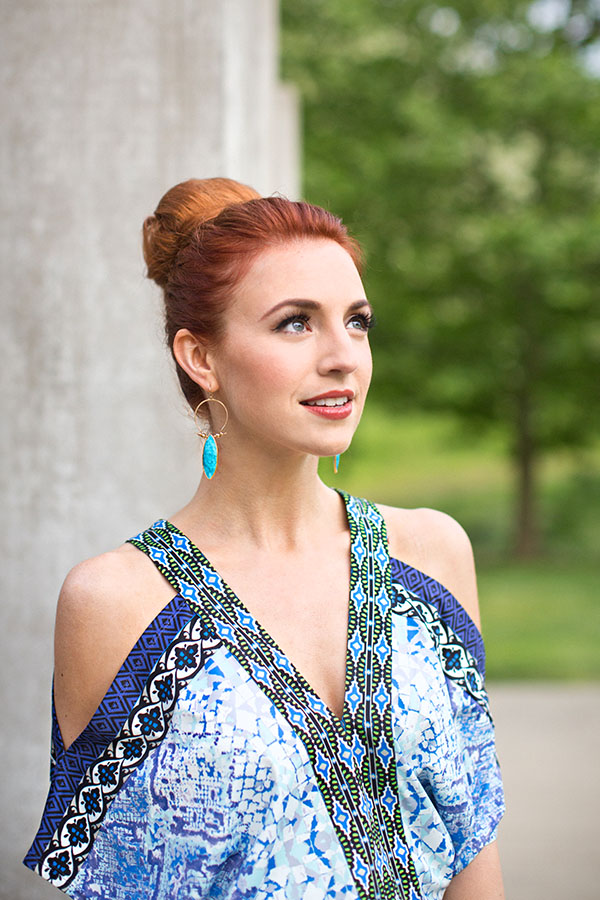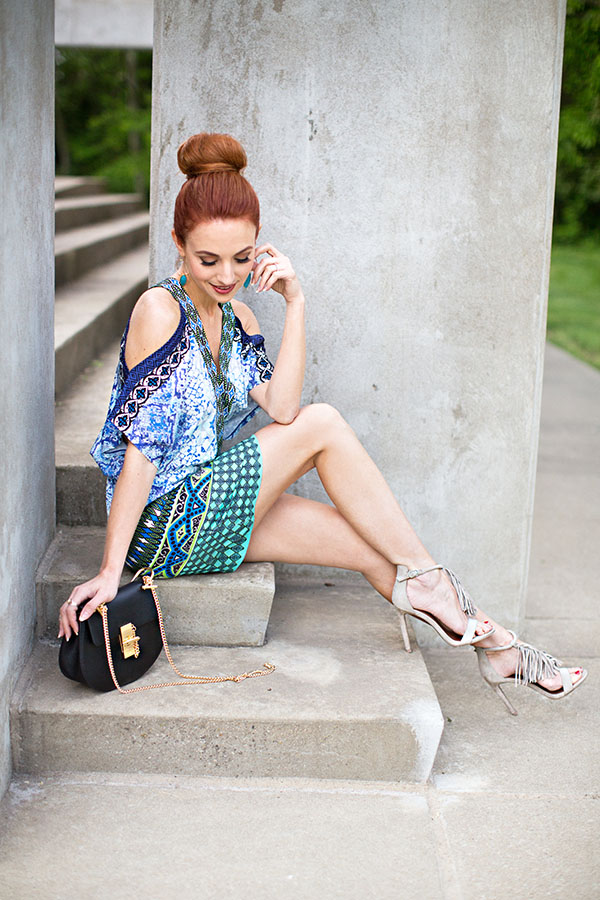 Lynn Cold-Shoulder Dress by Hale Bob at Blu Boutique Louisville (Call 502.384.8692 or visit their Louisville Ky. location at 12003 Shelbyville Rd.)
Turquoise and Gold Drop Earrings | Enclave Gems & Co
Nude Suede Fringe Heels | (only $33!)
Small Drew Leather Shoulder Bag | Chloe
Need more options? Sure thing! Just scroll below for more ideas.