Firstly, I want to start off by proclaiming that I hate(d) self-tanners. The only thing that I potentially hate more is the sun's scary, damaging affects. Which is why you have probably noticed by now that I am consistently a shade paler than pale, and have been for several years. It works for me sometimes, being a redhead and all… but I tend to look sickly and washed out in certain colors that I love wearing in the spring and summer – like WHITE. Unfortunately this isn't a problem that is easily remedied because I do NOT have the the time to set up appointments for regular spray tans or to be on any sort of maintenance schedule! I may have a spare moment around 1am before bedtime – and that needs to work.
The first self-tanners I ever used had a consistent list of problems. They were SMELLY, STREAKY and ORANGE. Did I mention smelly?! In the end I looked nothing like a bronzed goddess ascending from the heavens as I had hoped for.
In recent years I have also created a strict list of evil toxins and ingredients that I refuse to put on my body or have in the products that I use. This ruled out most sunless tanners on the market today, and the organic Pinterest DIY cocoa/coffee concoctions were a messy no-go with awful results. With spring finally in full swing, the search began again for a hassle-free glow that could meet my strict qualifications. I was excited when I heard several good things about a sunless tanner called Beachfront Self-Tanning Lotion by Younique. It was free of nasty parabens and other major toxins – and rumor had it that there was actually NO offensive odor or orange hue. It apparently also works with your own skin's pigment to create the shade appropriate for you. (This is a big deal for me since I am so pale!) I contacted local Younique rep Aimee Rhea to get my hands on some and was even more thrilled that Beachfront came in two options – both a lotion and a spray. I tried each to see which I would like more. Here is the full report: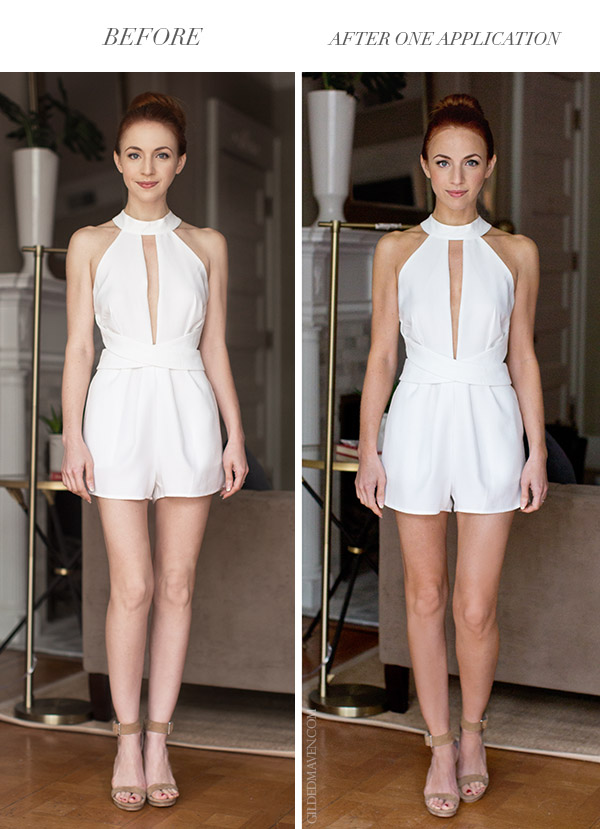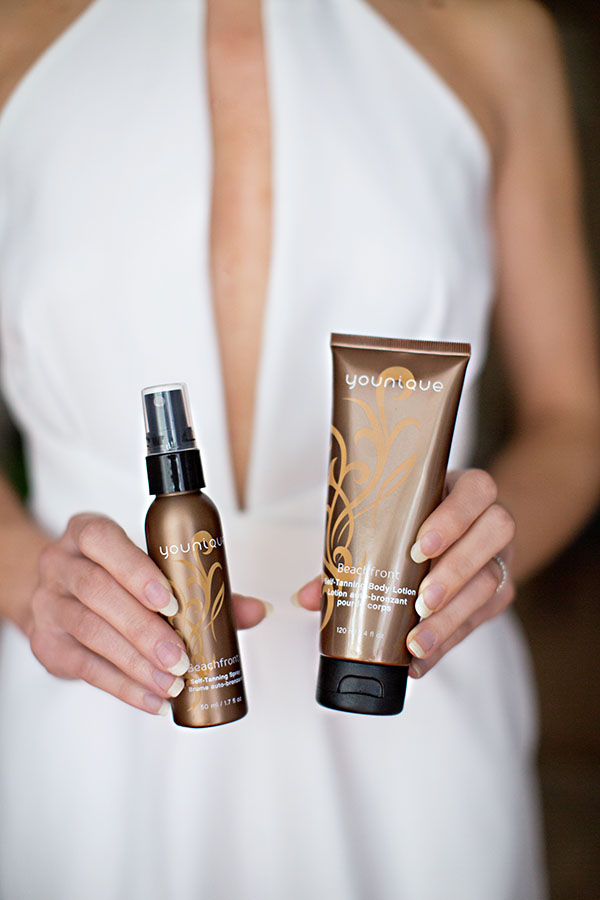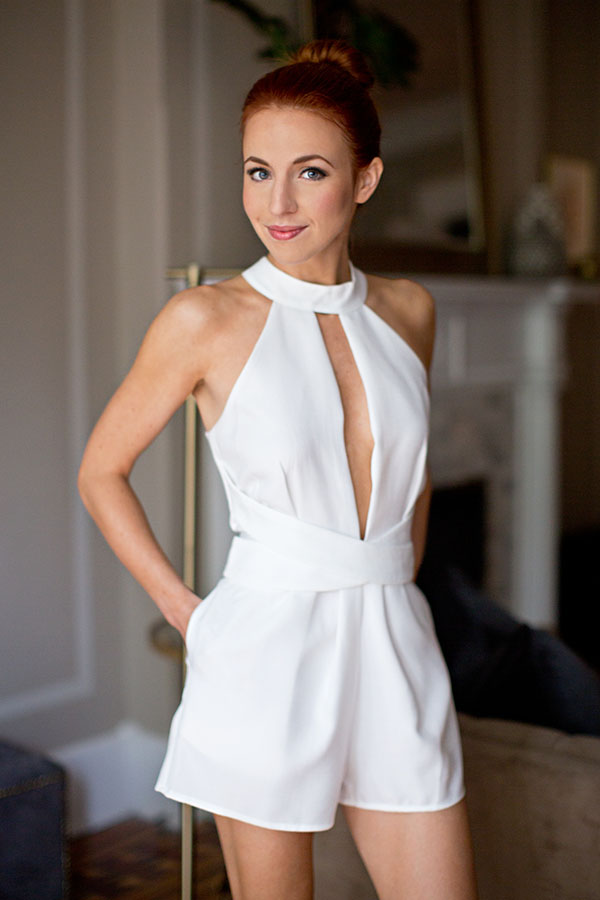 Shower, shave and exfoliate. No lotion, no makeup and no deodorant. I exfoliated my body extremely well using sugar a few hours prior. Do not use any products containing oil! Use an oil-free & fragrance free moisturizer only on drier areas such and elbows, knees and ankles that tend to absorb more pigment. For a FANTASTIC list of foolproof application tips click HERE!
TIP: Because I am so pale, I mixed Beachfront sunless tanning lotion with 50/50 body lotion (I use Beautycounter Hydrate)
I applied it wearing a plastic glove, (though they also offer an applicator) blending in a circular motion and avoiding straight up and down motions as this would be more likely to create streaks. I applied lightly around ankles and knees since I know from previous experiences product can absorb more in these areas.
I used the spray for places that are difficult to get even: Tops of hands, tops of feet, my face and the hardest part to do yourself – my BACK. The Beachfront Spray is slightly less concentrated which makes it perfect for these areas. For my face I sprayed it into my fingers and massaged it evenly onto my clean face being sure to wash my hands immediately. I then applied it to the tops of my feet (misting, then lightly blotting) and then my hands last using the same technique. To apply to my back, I leaned forward and misted the product over both shoulders, so it would be evenly distributed on my back. I then used a folded towel to buff it even using a technique similar to what is seen HERE.
Let dry thoroughly before getting dressed.
PROS about my experience:
*There was legitimately no stink. In fact, I was shocked that the smell was quite pleasant! How is this sorcery possible? I have no clue.
*When I went to bed after my first trial use, I woke up as if I had gone to the Bahamas for a few days in my sleep! The color was warm and glowy. My husband even commented and how natural the color looked (and he is SUPER picky, as we both work in the fashion industry).
*My skin was moisturized from the coconut oil and shea butter that are in the formula. There are also vitamins and green tea to give your skin a healthy boost.
*The color developed in a matter of a few short hours making any minor touchups the next morning very simple and quick. The spray is AWESOME and easy for simple touchups or to hit certain areas again that you'd like to be just a tad warmer in color, like your chest or shoulders. It gives you a more natural sun-kissed look.
CONS about my experience:
*It would be really awesome if the Beachfront Self-Tanning Spray could come in an even larger bottle! Pretty please, Younique?
*As with all sunless tanners, a little practice makes perfect. But as I mentioned above corrections are simple using the spray. HERE is a list of tips to help you out.

 I got mine HERE from my super sweet friend Aimee Rhea. It's definitely worth a try!
Now I'm just thrilled that I can wear my Chain Reaction White Romper from The Pink Lily Boutique and not blind innocent bystanders. ps. That uh-mazzzing romper is only $42. Oh happy day!
GLOW, girl!!