When it comes to shopping for swimwear, I struggle with my odd proportions; mainly, I have a very short torso which makes all these trendy one-piece bathing suits fit slouchy or bunchy. For a long time I have searched high and low for chic, flattering fits… all the while becoming more and more sick of generic craftsmanship. I know that I cannot be the only one out there searching for something better! I decided to try a different angle and order a custom, handmade bathing suit from Cannonball Swimwear. I chose a simple black and subtly striped fabric with fab side cutouts and a sexy lace-up back with tassels (See it HERE.). Making it even more versatile, it doubles as a cool body suit – which is totally on trend when paired with denim or skirt. Owner and creator Laura Patterson made the process of choosing my size so easy. I gave her a few simple measurements and she got right to work creating the bathing suit of my dreams! Most options are even reversible – how convenient would that be while packing for a vacation? Two suits in one (Check out this one. Oh, and this one too.)! Best. Decision. EVER.
When my suit was complete, I was SO impressed by the quality of the piece! It is super lined and fit like a glove! The cut is absolutely PERFECT and I can travel anywhere knowing I won't see some other girl on the beach in the same bikini. (You know the feeling.) The best part? Knowing that you are supporting an amazing artisan and their skill. You get what you pay for, and 'fast fashion' isn't always the answer.
While in Las Vegas this week I enjoyed a little relaxation by the pool, as well as the best Mai Tai of my life. After spending the day in my Cannonball creation, I have decided that this is the most quintessential bathing suit in my wardrobe and we are going to have a fantastic life together.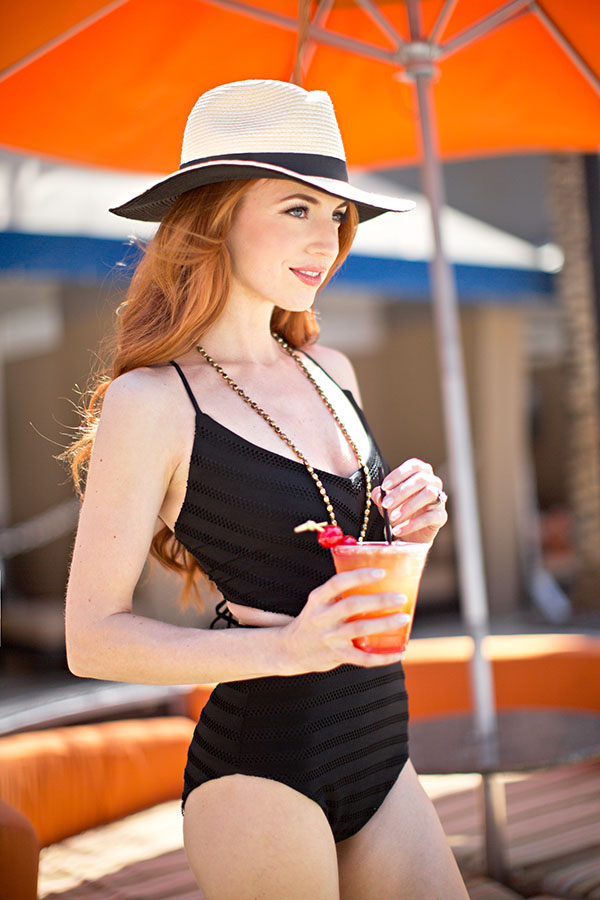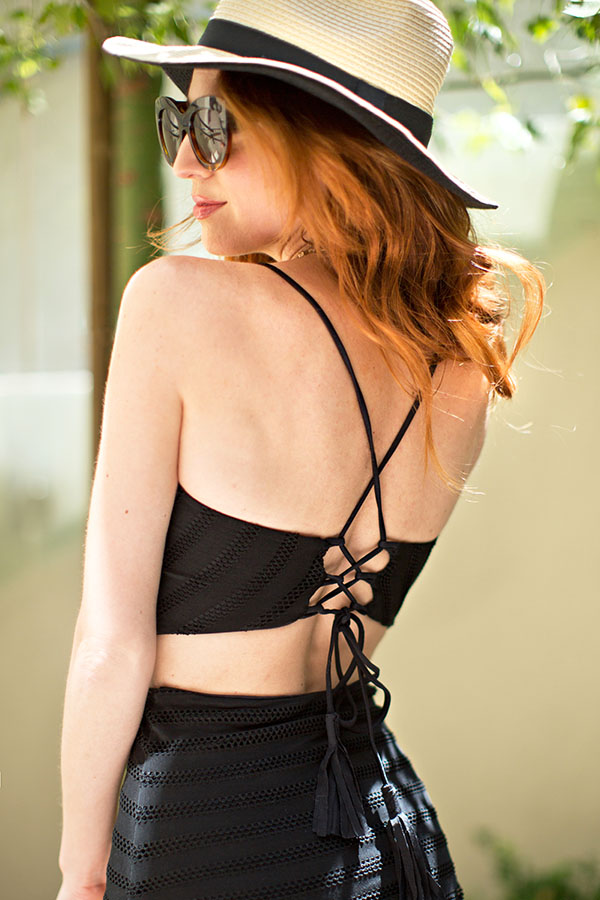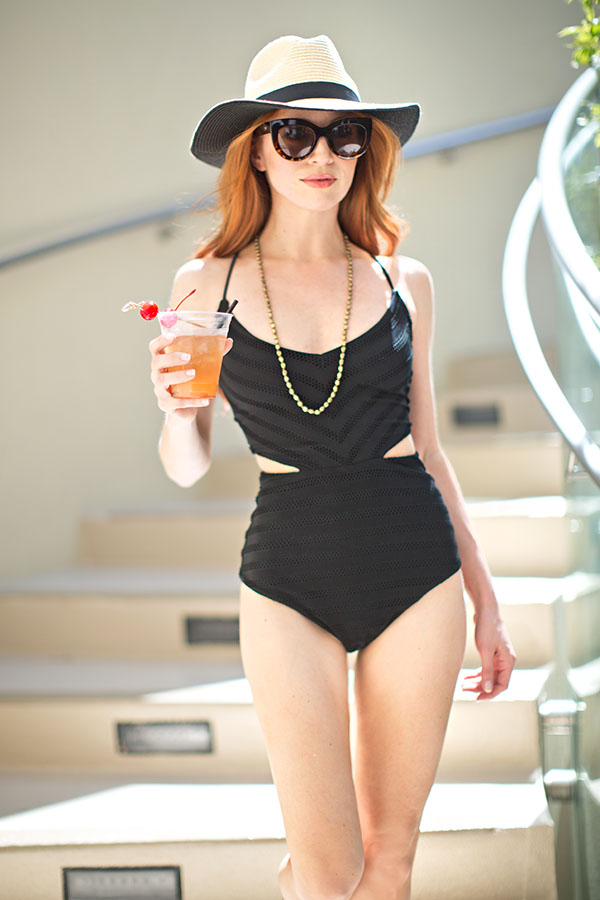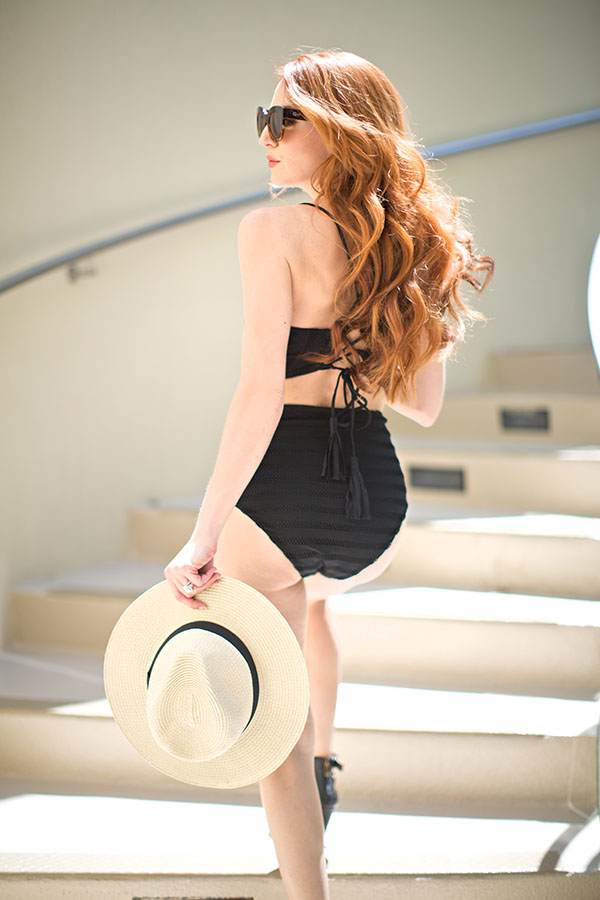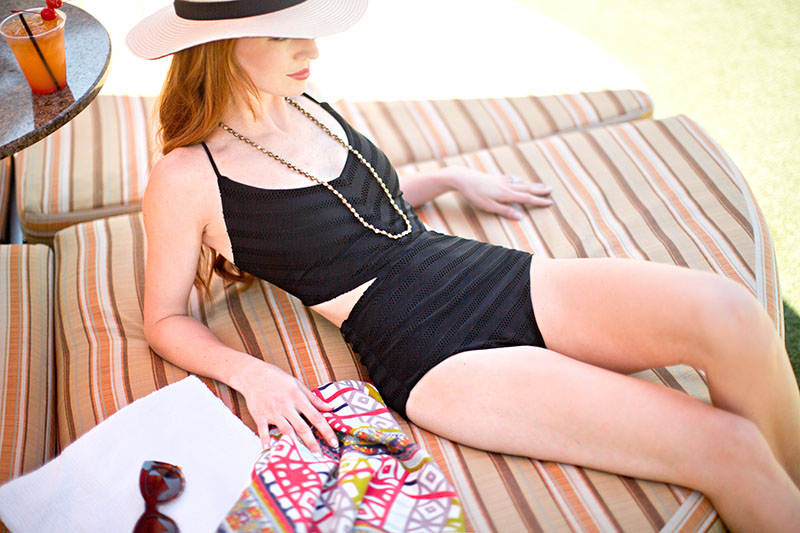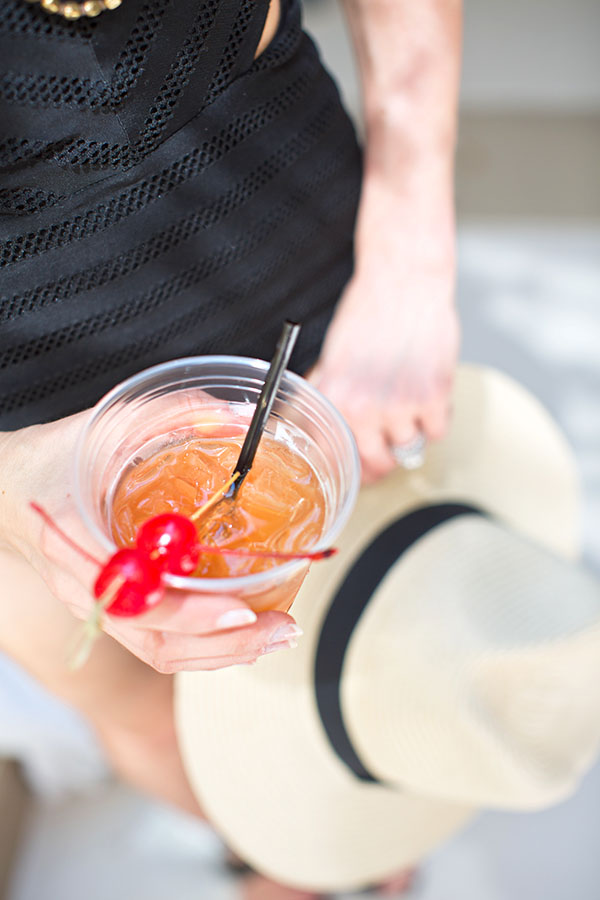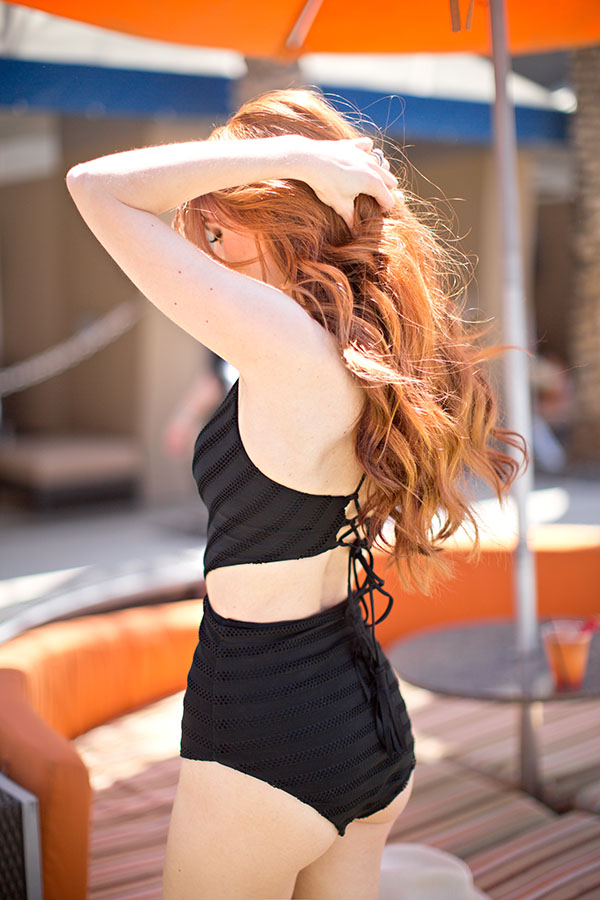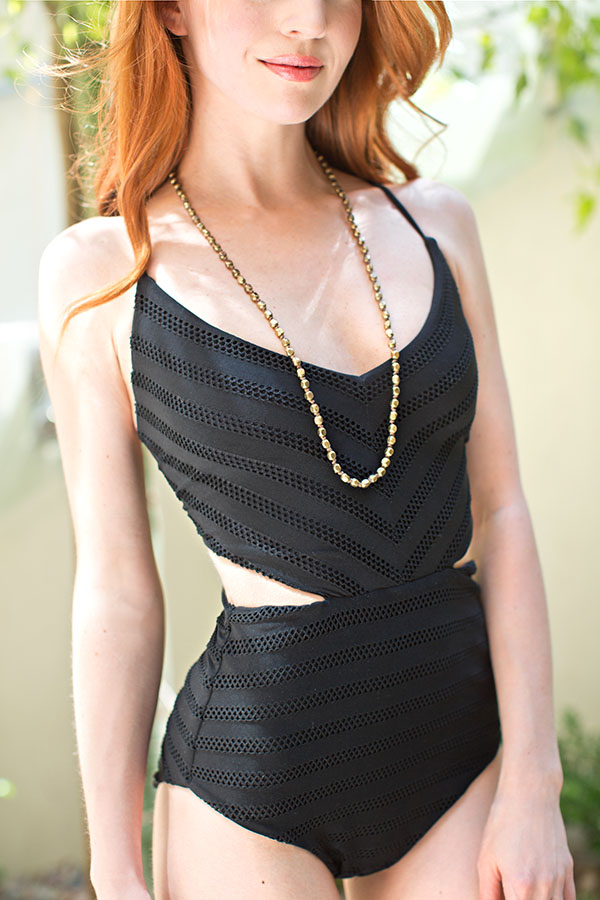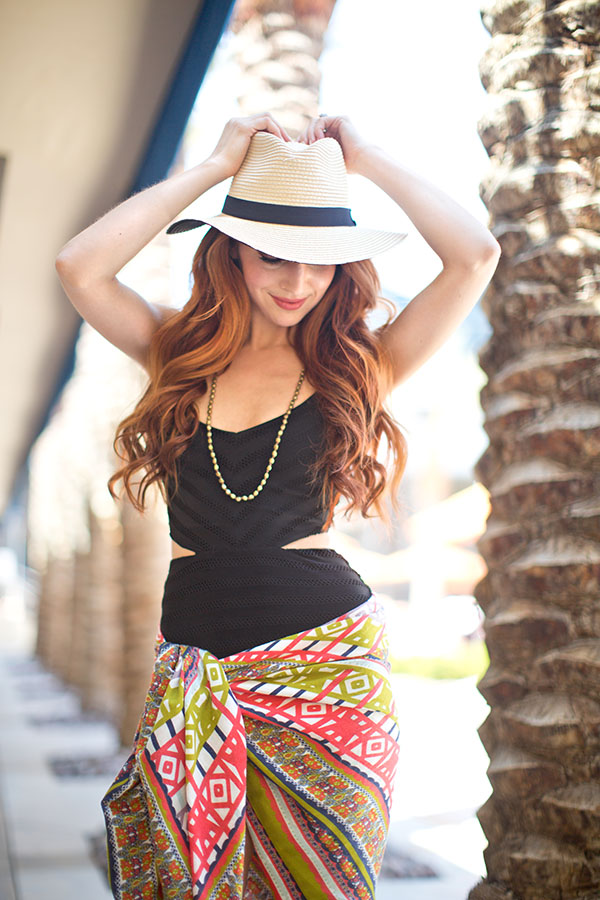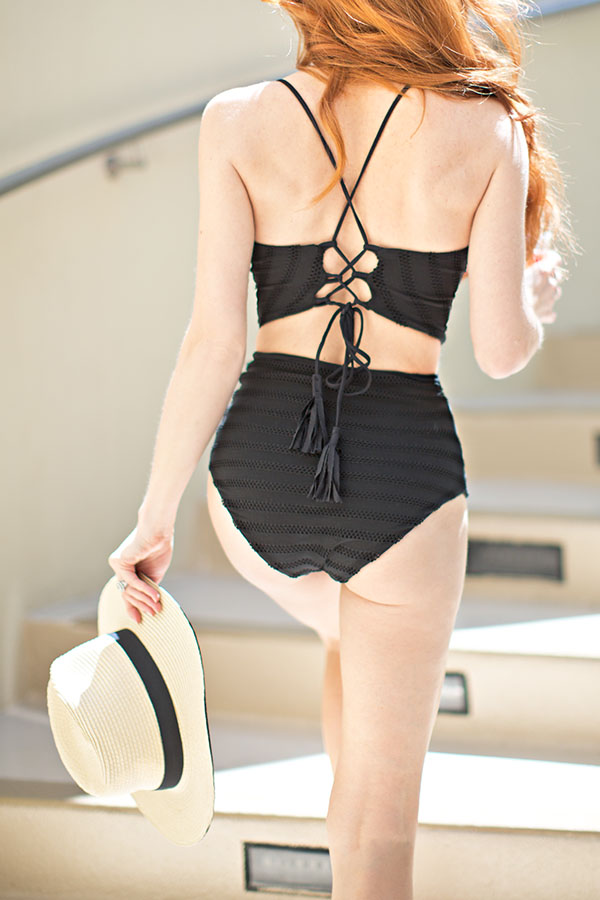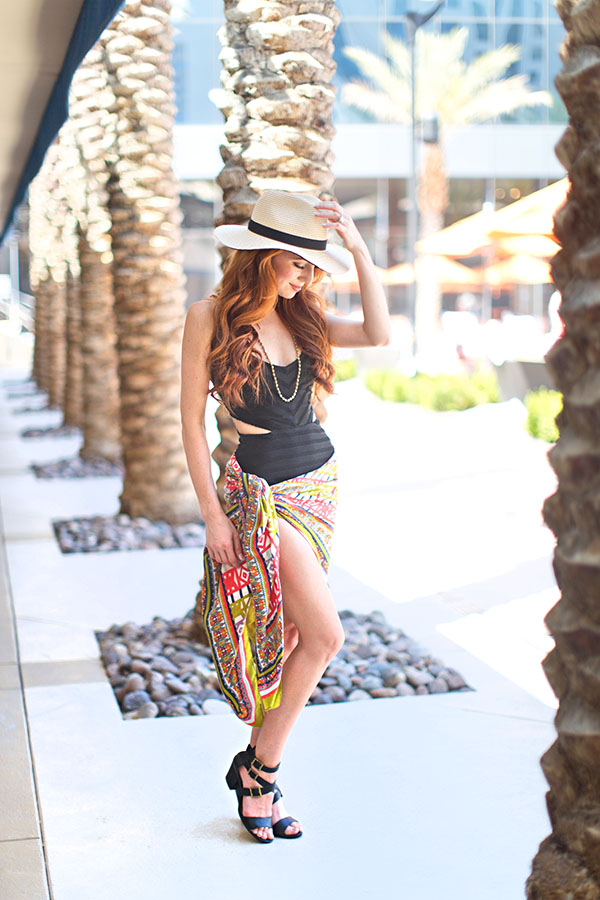 Black one-piece suit with cut out sides by Cannonball Swimwear
Straw Fedora | H&M
Colorful Sarong | H&M
Strappy Black Heels HERE & HERE
Or just scroll through the options below for more of my favorite on-trend summer essentials!