The huge two week Kentucky Derby Celebration has finally ended and we are all soaking our feet. It was a fashion marathon – and a colorful, floral and feather embellished one at that. The gorgeous weather provided the ideal scenario for striking ensembles and over the top looks all round. I went out of the usual 'Derby Dress' box and opted for a practical strapless jumpsuit (with pockets!). It was a fun look that was low maintenance and allowed me to have a great time with no worries of malfunctions – as well as avoiding strap-mark tan lines. A winning combination! You won't believe the DEAL that I got on the this navy beauty. Hint: it's under $40! Shopping details at the bottom!
For my hat, per usual I took the DIY approach. A little vision and a lot of hot glue created my little work of art. I will film a tutorial in time for next year so you can see how incredibly easy it is!
Overall the event was a HUGE success! Congratulations to Nyquist and jockey Mario Gutierrezon the big win! Scroll to the bottom for outfit details!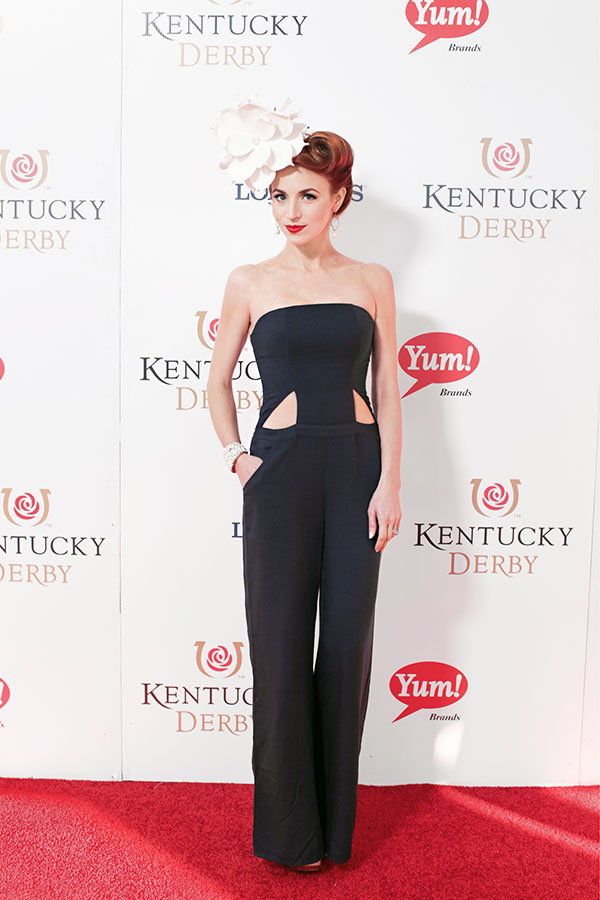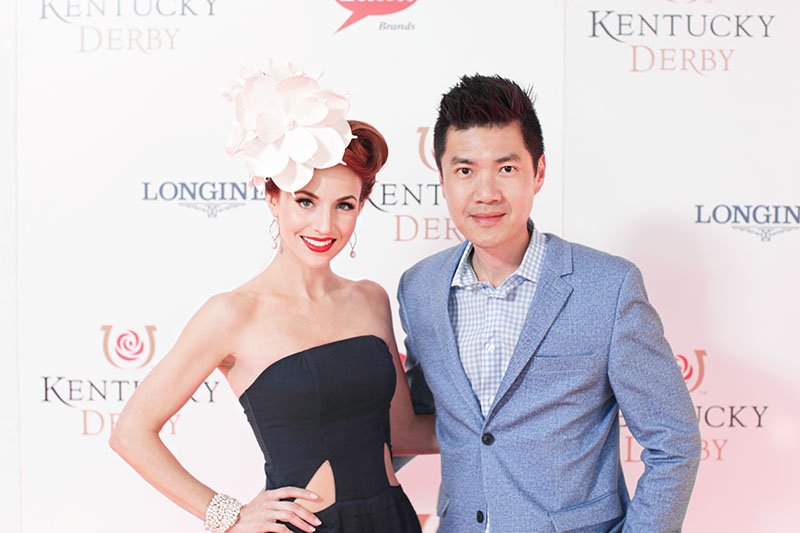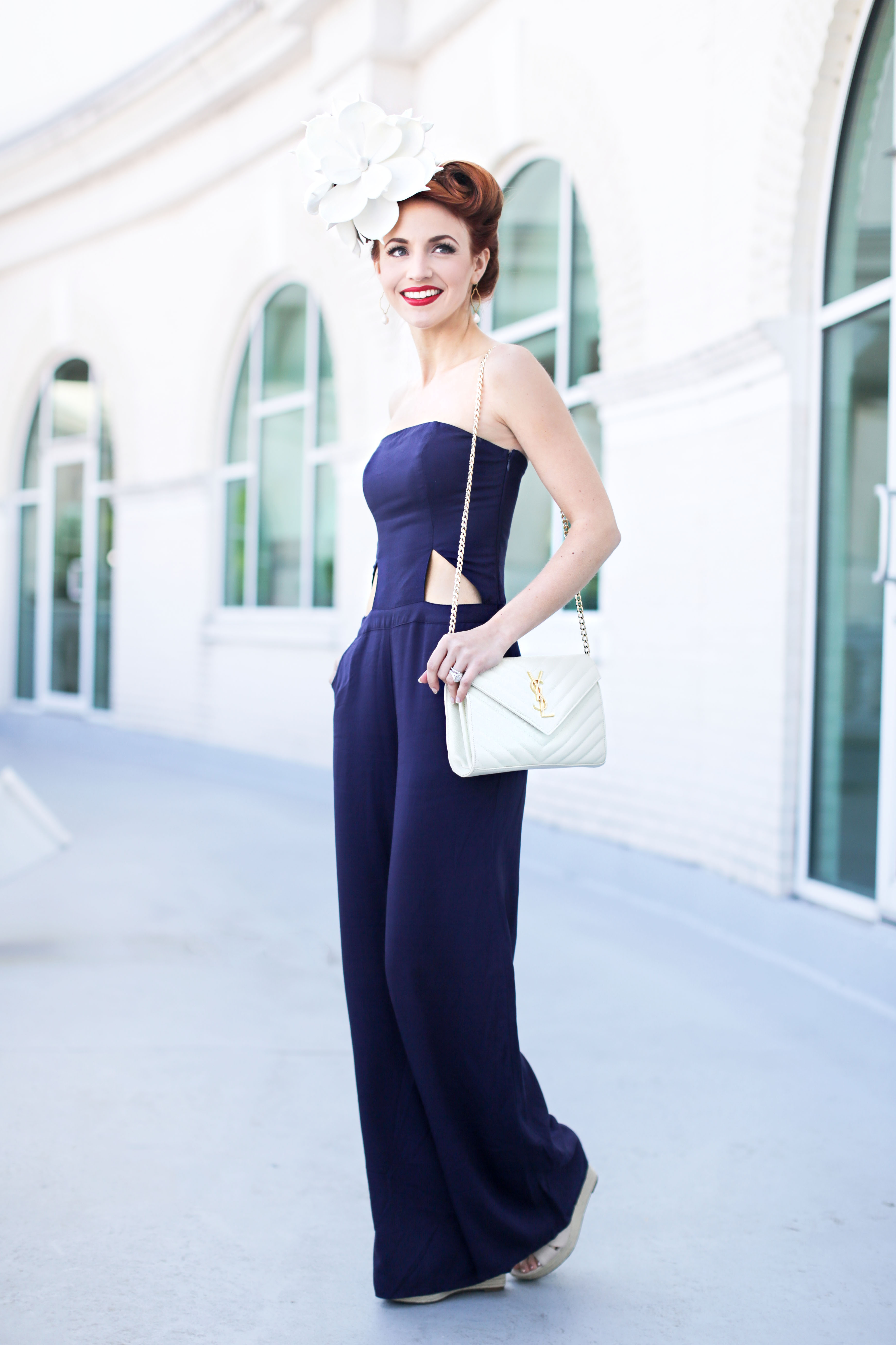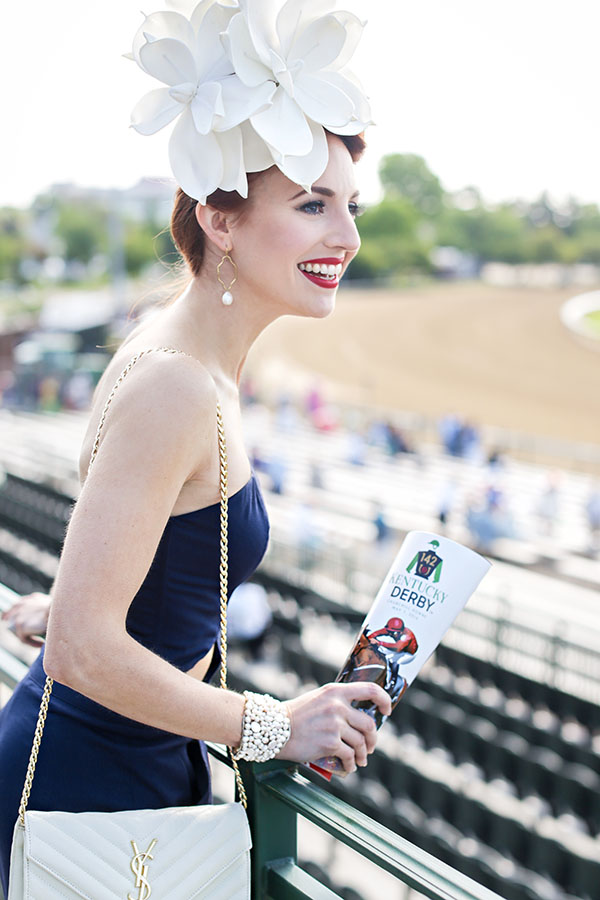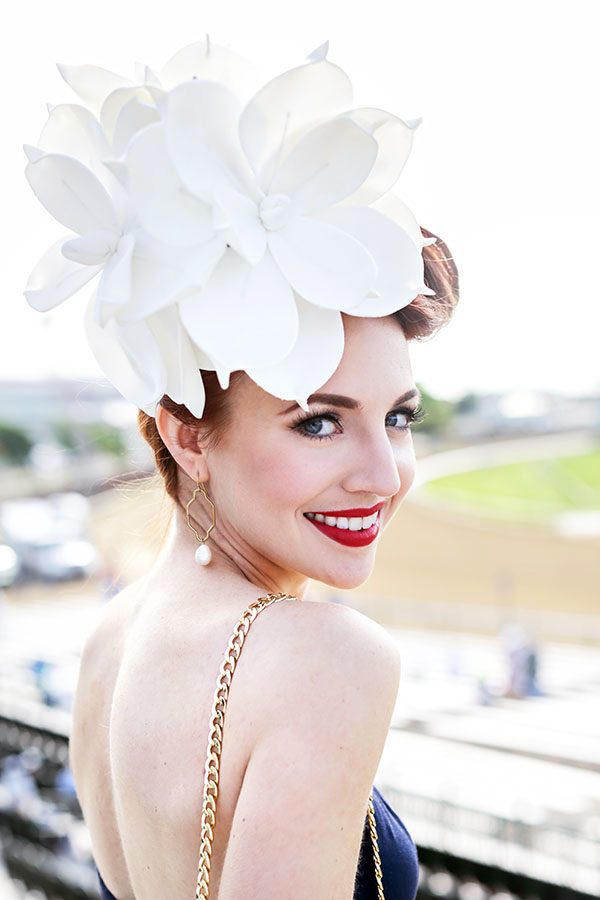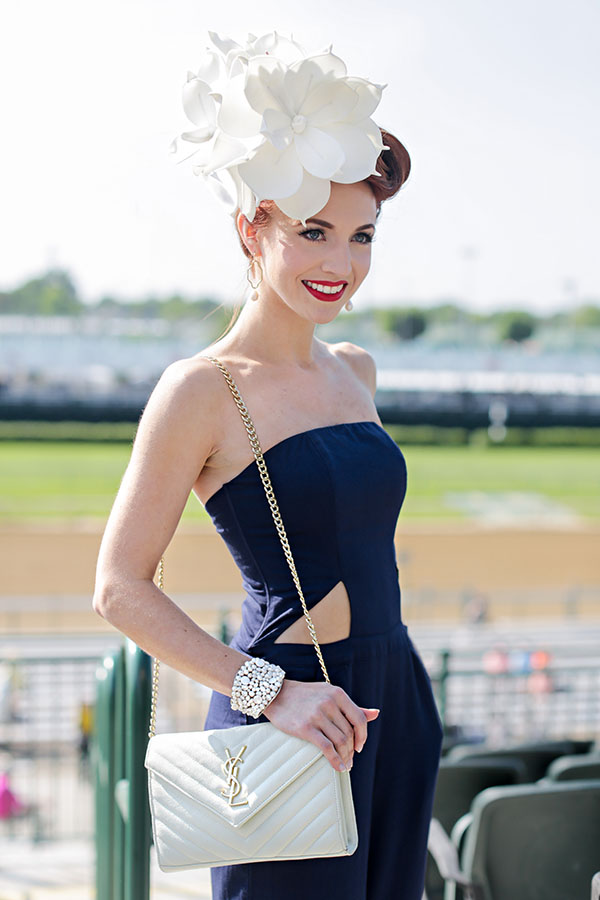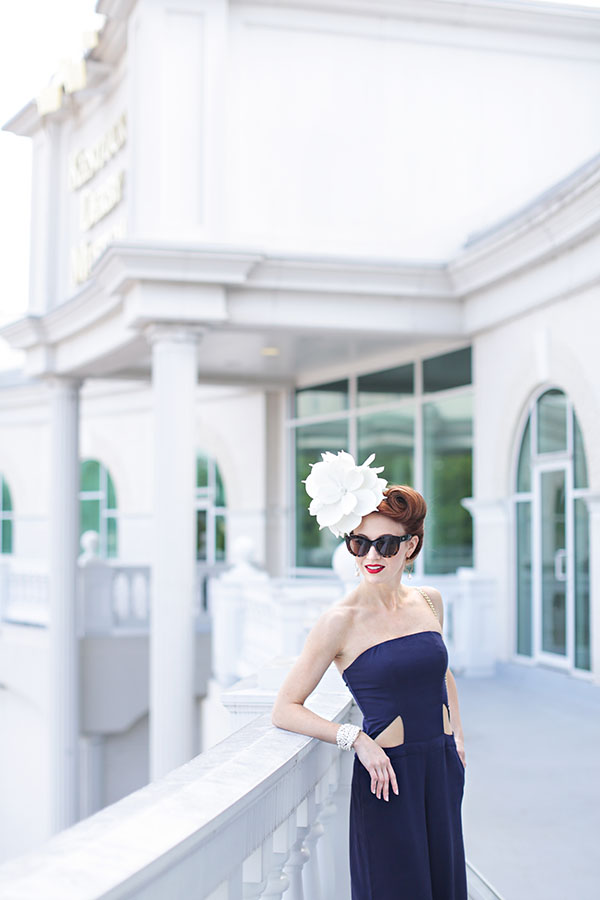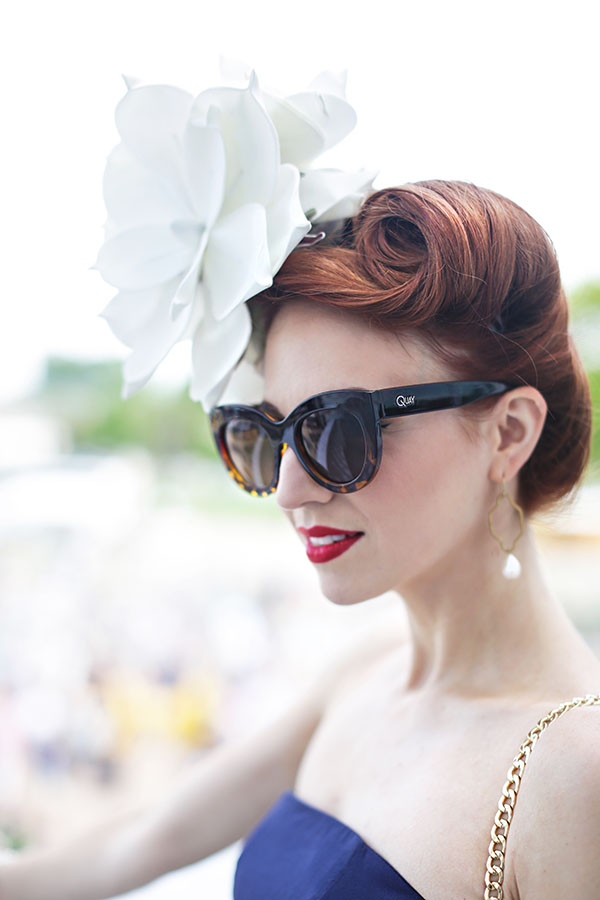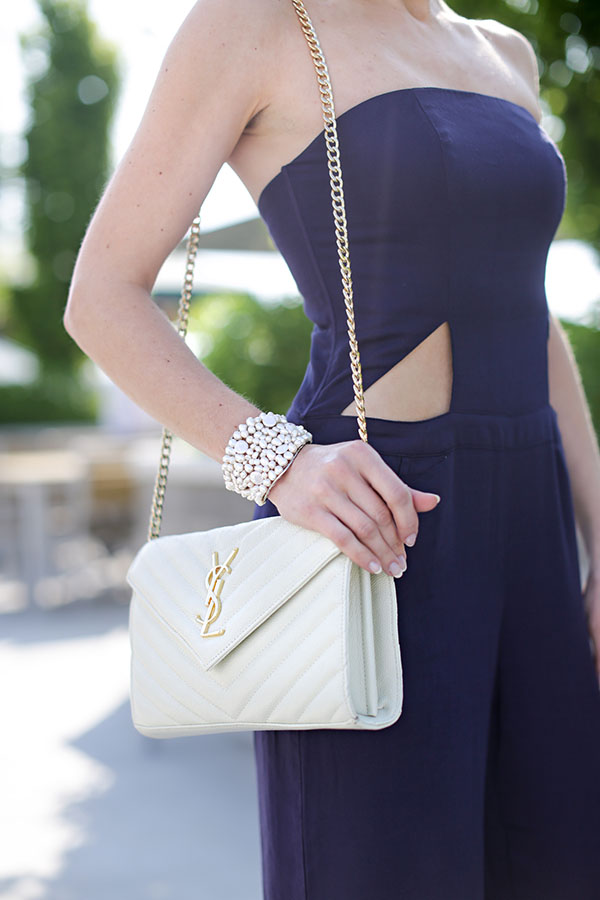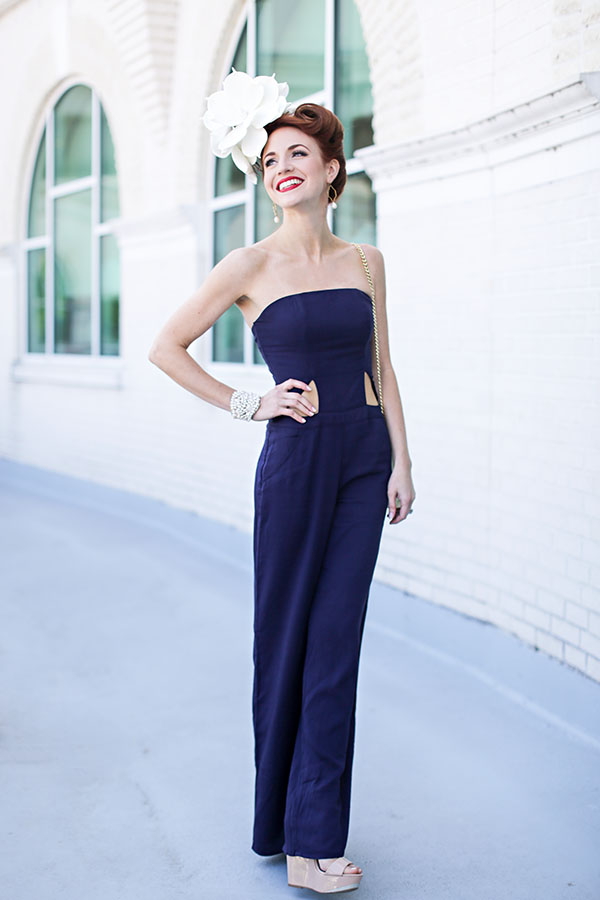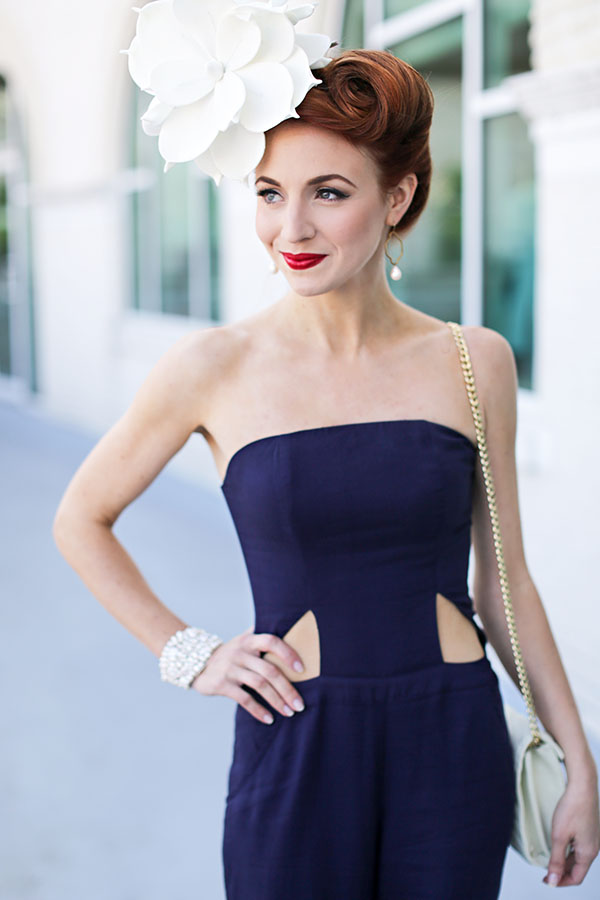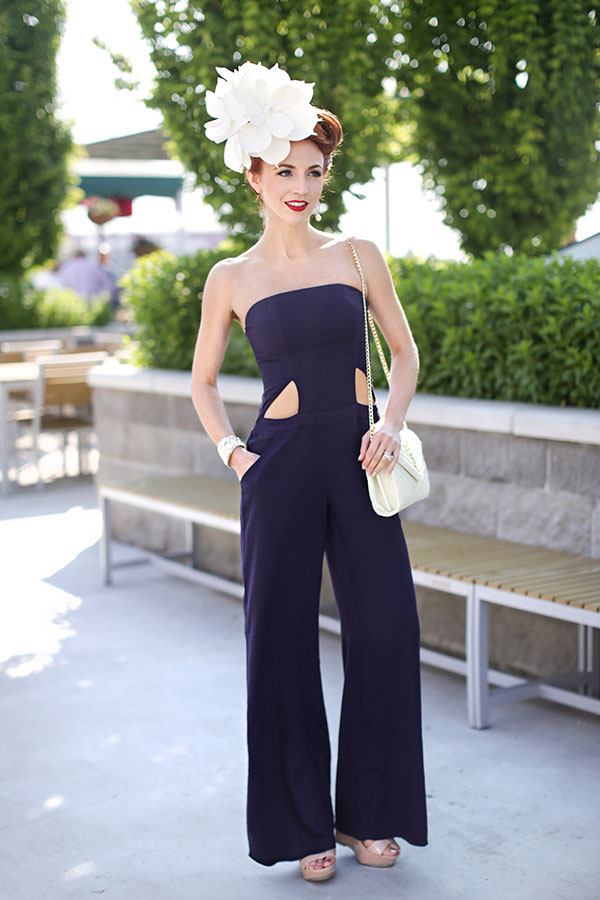 I am still recovering from the crazy weekend, but will be headed out west to Las Vegas then on to Napa Valley over the next few weeks! Lots of lovely travel inspiration will be coming your way soon, so be sure to stay posted and follow along on Instagram, Facebook and Twitter!
Also, I wanted to share this fantastic fashion illustration that artist Reyni Ramirez surprised me with today on Instagram! I am in LOVE!! She is the sweetest! Reyni, Thank you SO much for this gem and for sharing your talent with me! You are a amazing illustrator – never stop!
 You can check out her site by clicking the photo or here!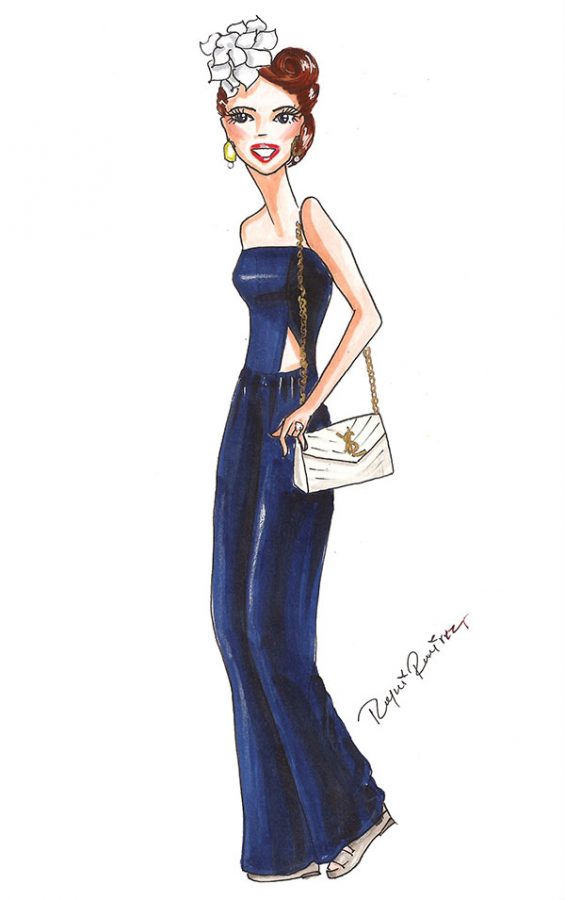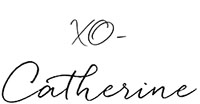 Photos by Andrew Kung and Bethaney Martin