I doubt that there is any other place in the world that holds as many childhood memories for me as Kiawah Island, SC. While my husband and I were visiting a few weeks ago we stopped by Bohicket Marina for dinner and experienced a stunning sunset that only this charming island can offer. It only took minutes to get ready because I implemented a simple, tried and true style strategy that I utilize anytime I am in a hurry and need to look pulled together.
With these few pieces in your wardrobe you can pull off a preppy, fail-proof nautical style at the drop of a hat with minimal effort: Navy blazer + striped dress + straw clutch + brown sandal. You can't go wrong! Just don't forget the perfect sunnies!
I keep a few options of each item in my wardrobe ready to pull at all times. It makes a busy lifestyle easier, or a relaxed day require no more thought than necessary to look chic. The perfect vacation ensemble.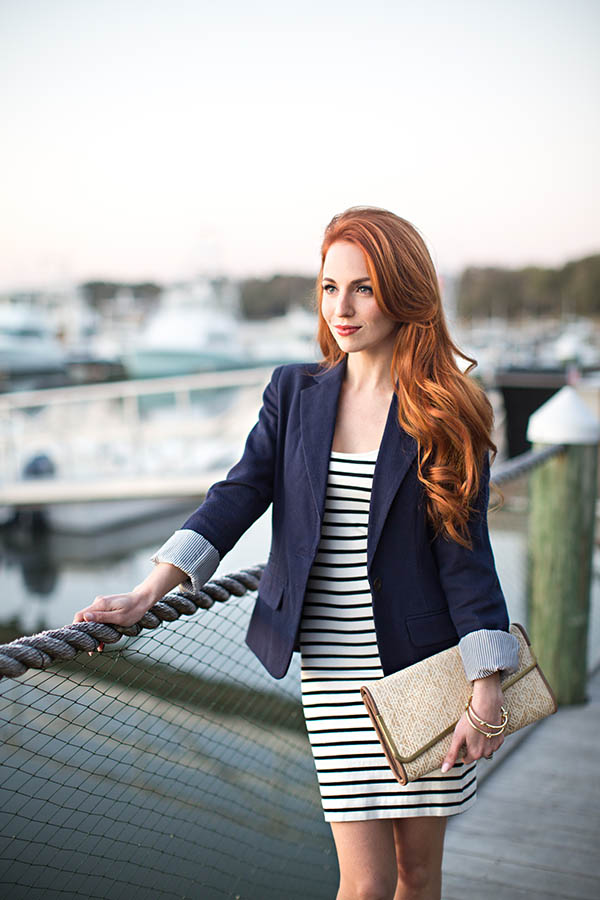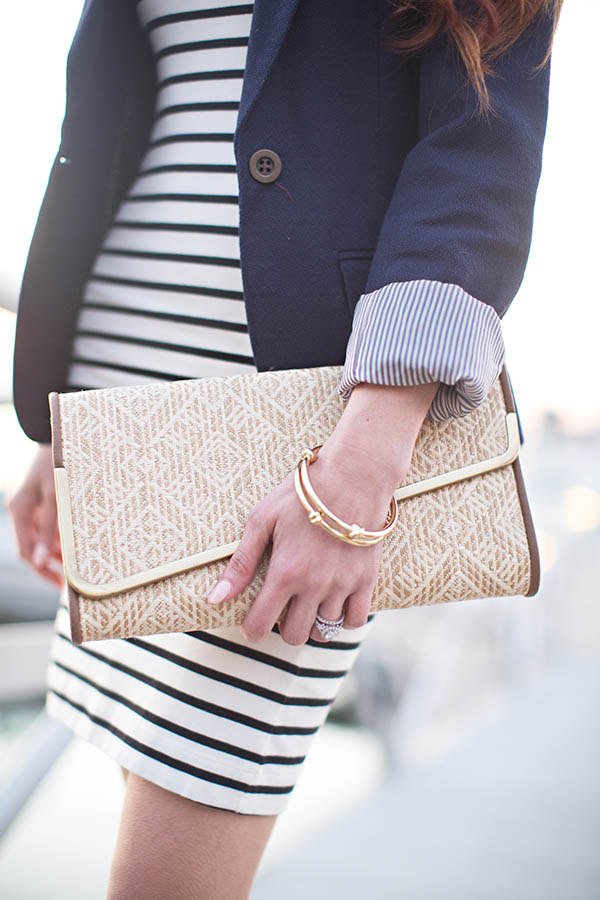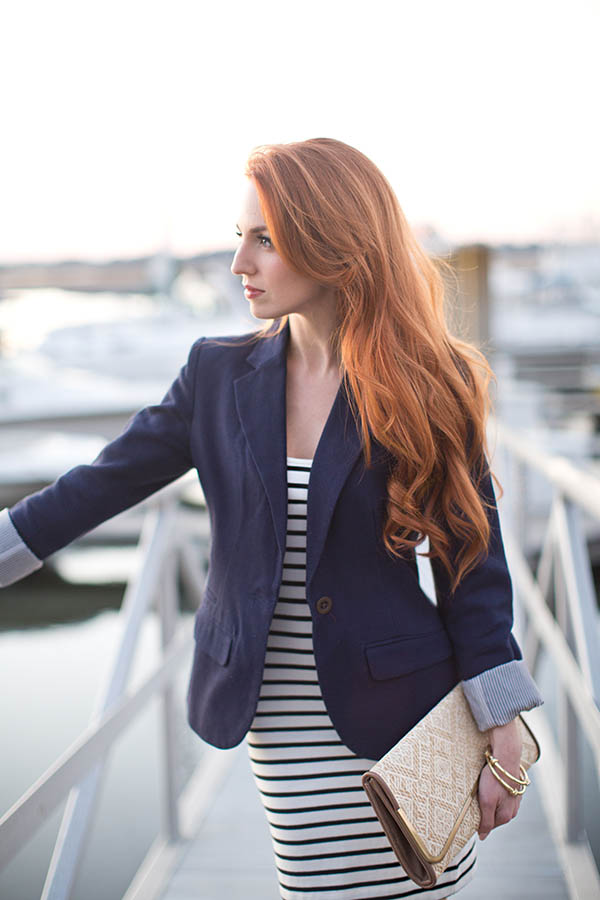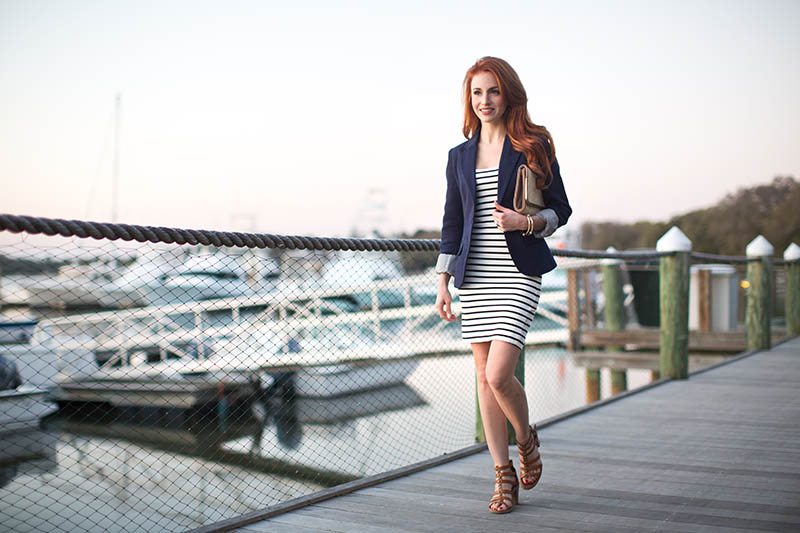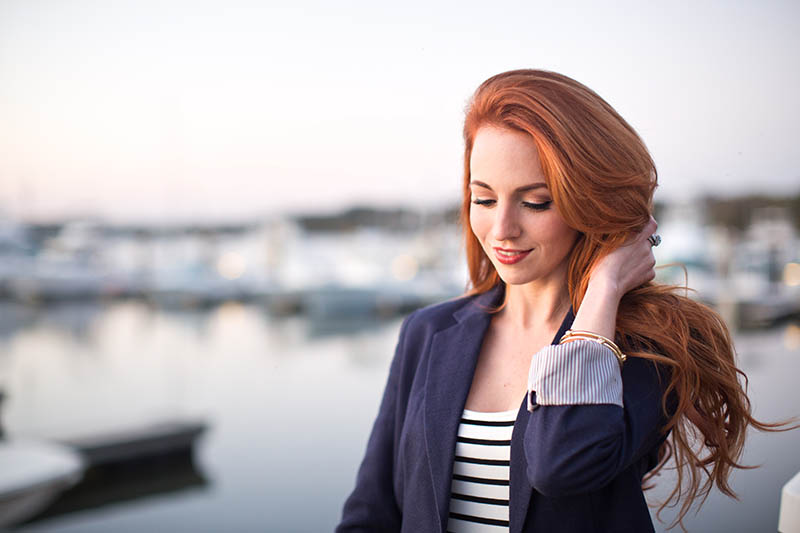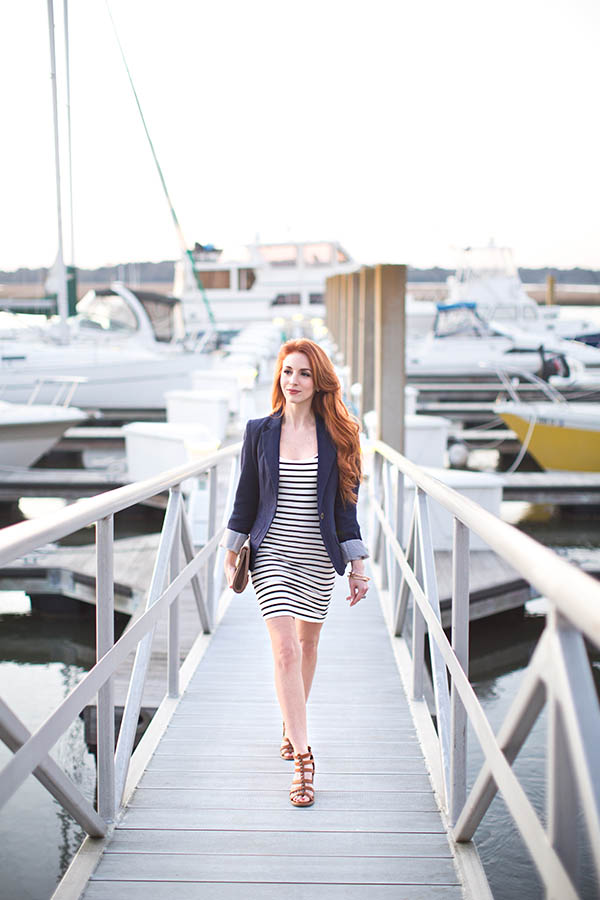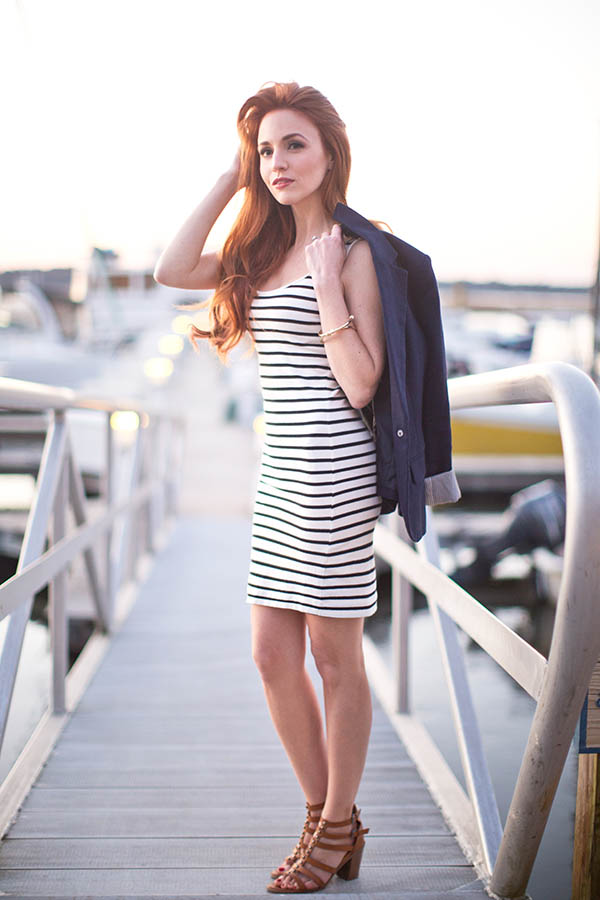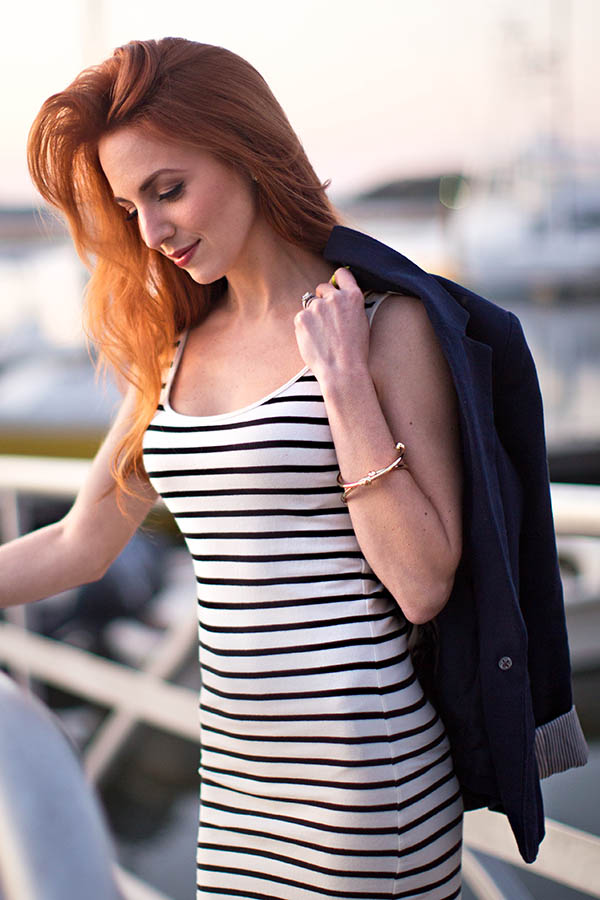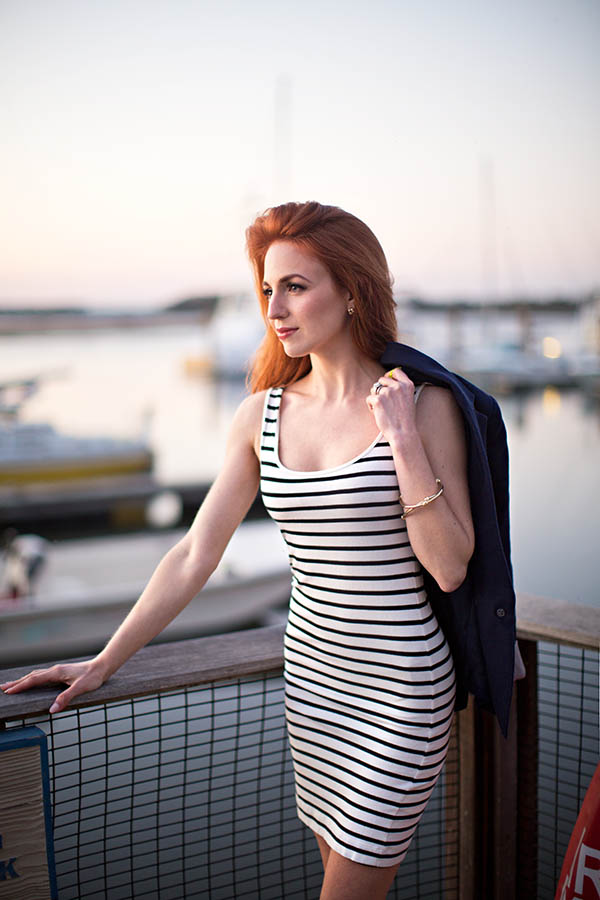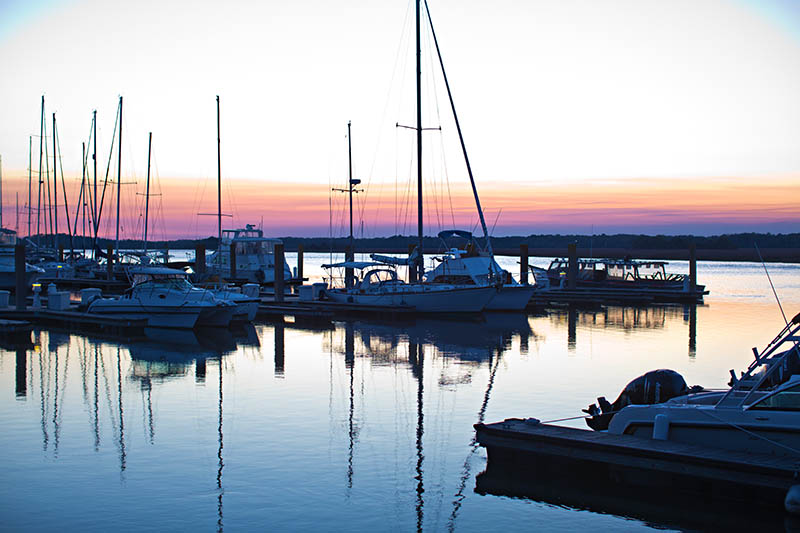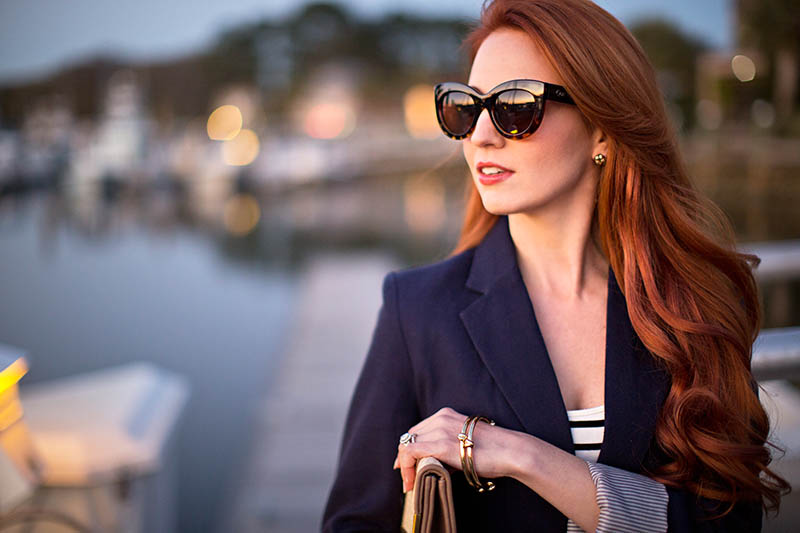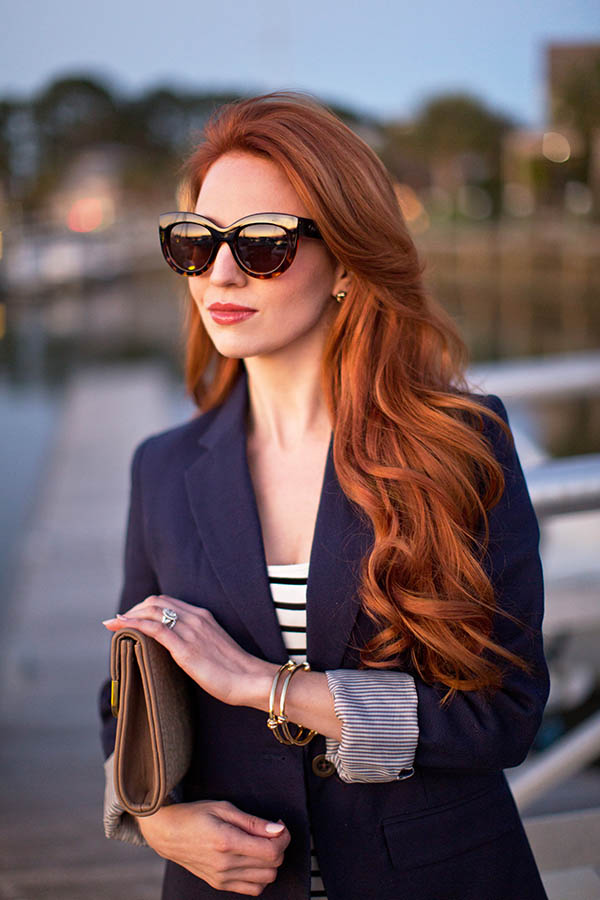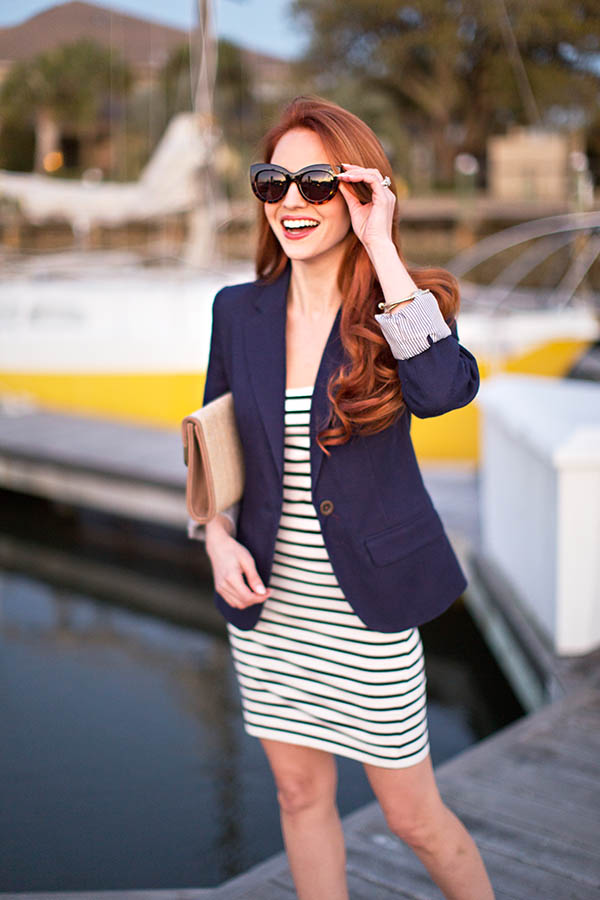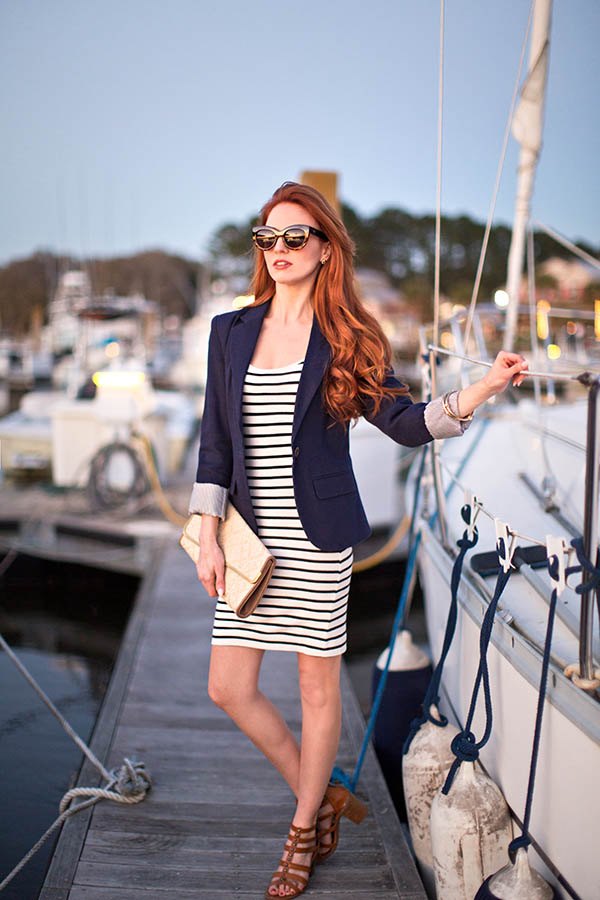 I can't believe how fast the weather is warming up! Just a few weeks ago I was shivering in layers! I am so thankful to finally be frolicking in sundresses, and with the Kentucky Derby just over a week away, there a lot of that coming!  Stay tuned!
Be sure you are following me on Facebook and Instagram to keep up with the latest!