Come along! Today we are going to explore the lower half of the most celebrated slot canyon in the entire American Southwest, Antelope Canyon. Located on the Navajo Reservation, in Page, Arizona, it is entirely managed by the Navajo tribe. With narrow walls carved by rushing flash-floods through Navajo Sandstone over eons, it is both mystifying and not for the claustrophobic. The entire canyon fills with rushing currents in a matter of minutes during the monsoon season, and with our luck, that is exactly when our travels took us there (unnecessary added 'excitement'). Even a rainstorm miles away adds to the peril, regardless if there's a cloudless blue sky above slot canyon walls. It certainly added an element of concern, respect and wonder during our explorations. Sunlight from the sky high above embellishes the colors and creates a mesmerizing effect throughout the winding, twisted corridors. This recipe from nature creates a most striking spectacle that appears to be from a fairytale or dream.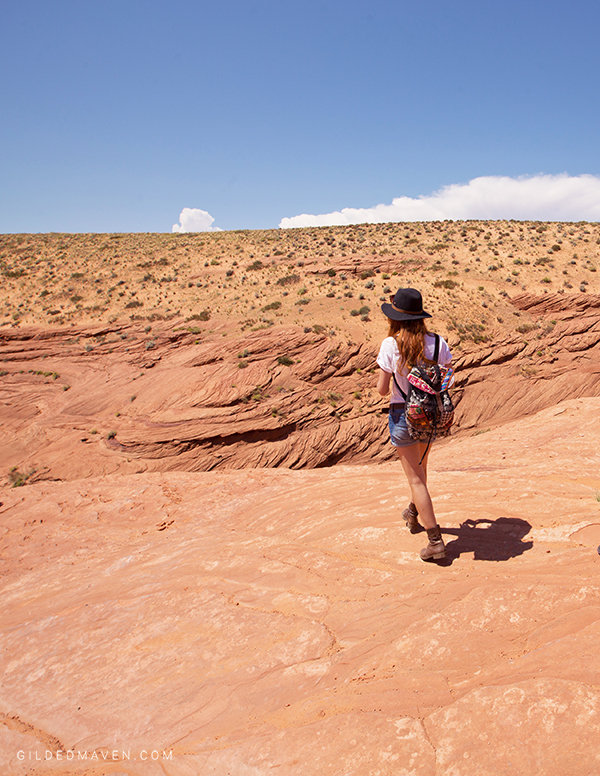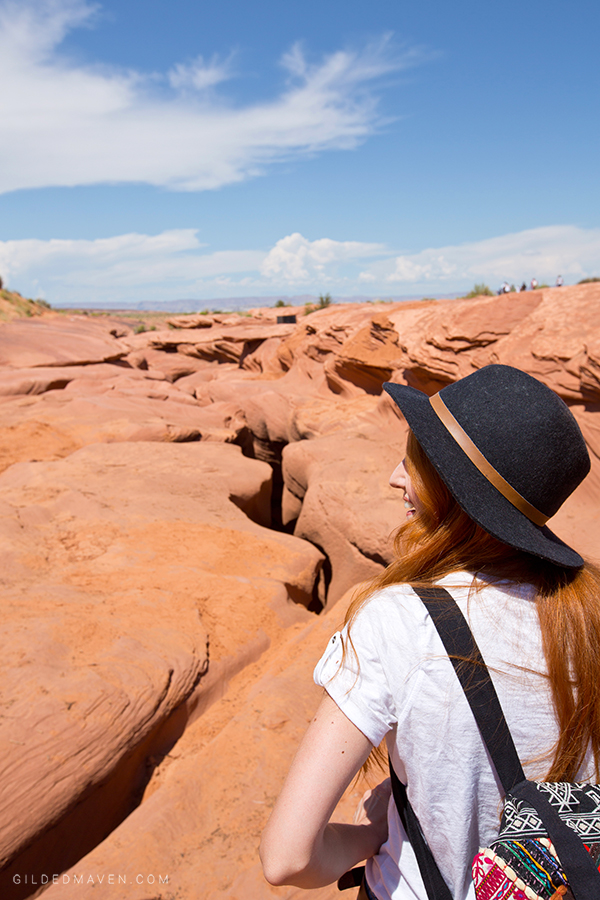 After a short hike we approached the top of Lower Antelope Canyon. At first inspection, it appears as nothing more than a crack in the rocks that you just simply might not want to lose your sunglasses in. What a deception for what lies beneath!
Our Navajo guide led us to a metal ladder to start our decent. This was the first day the canyon had been open after four days of flooding. We were praying that some dark clouds building in the distance would hold off just long enough!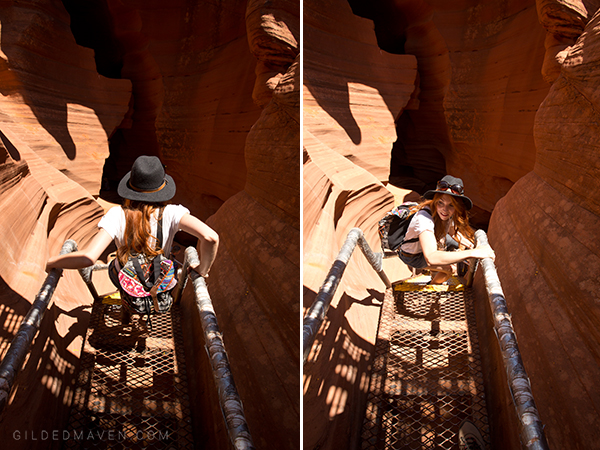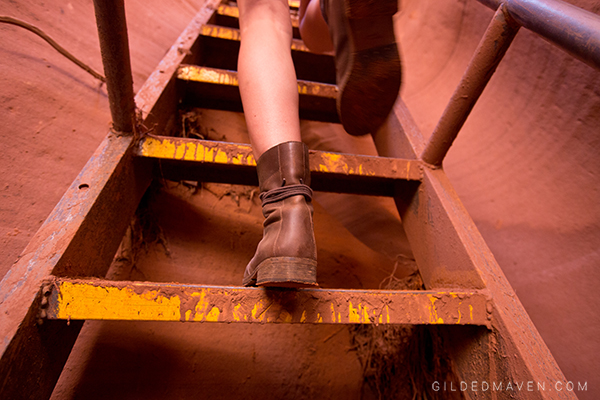 On the metal ladders there remained the slightly unnerving evidence of the millions of gallons of water that had been rushing through only days prior as a reminder of the power of nature. Navigating through the tight, crooked walls took some skill at times – but suddenly it opened up and I was in complete awe. The way the sunlight danced across the walls highlighting the texture and movement was incredible.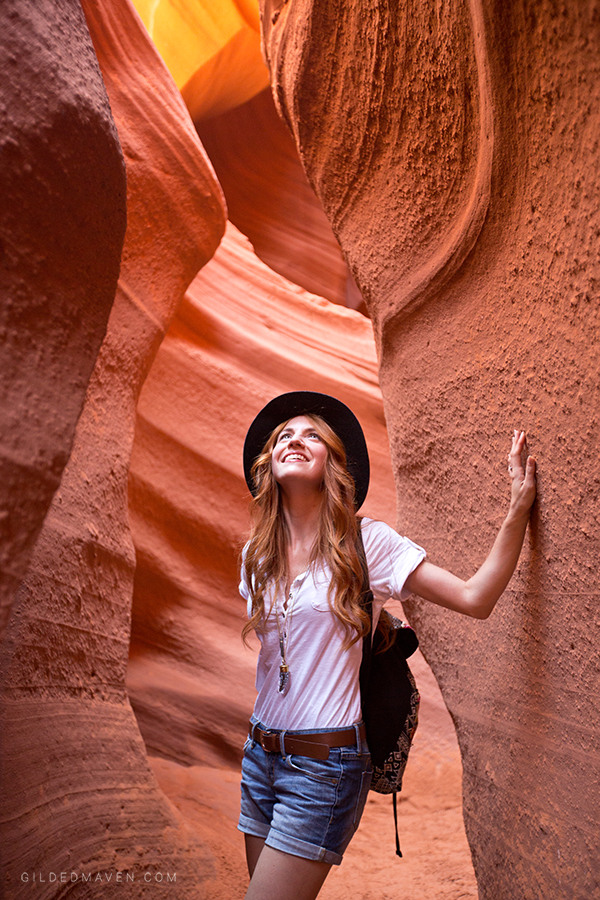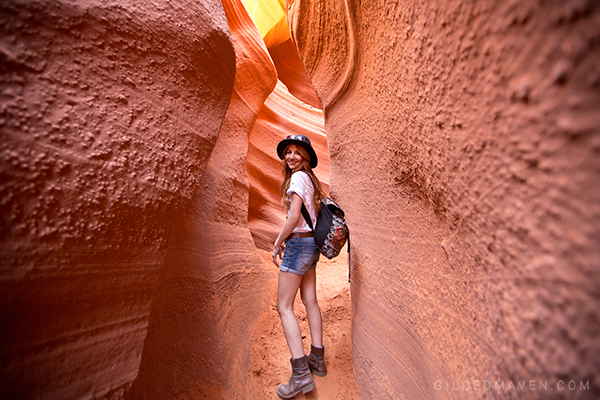 Important Fashion Notes:
Other than the obvious (sunscreen and lots of water) there are three important staples you will need with you for excursions out west.
1) A trusty hat that isn't too floppy. (This isn't Barbados & there's no pool.) Get mine HERE from Billabong!
2) A great pair of leather hiking/combat boots that get better with experience. Get mine HERE from Modern Vintage! 
3) A backpack that holds just your necessities, while not breaking the bank or your back. Get mine HERE from World Market!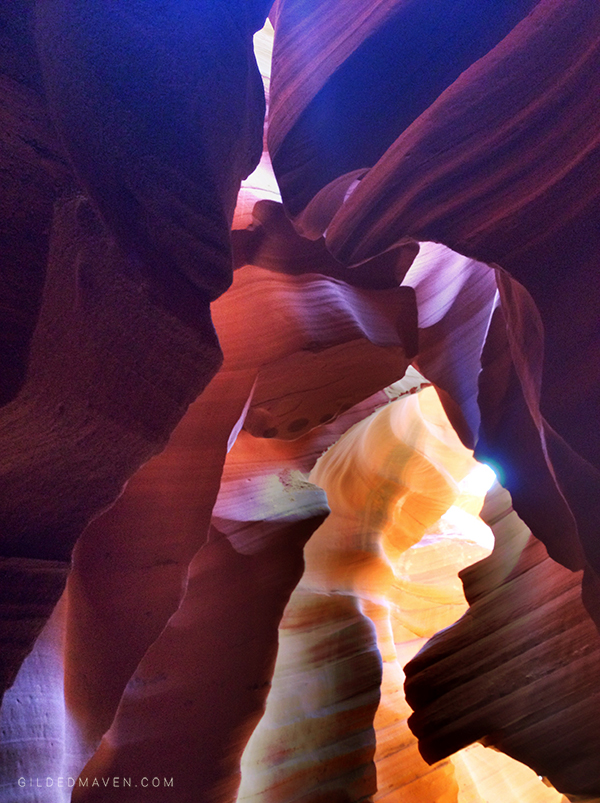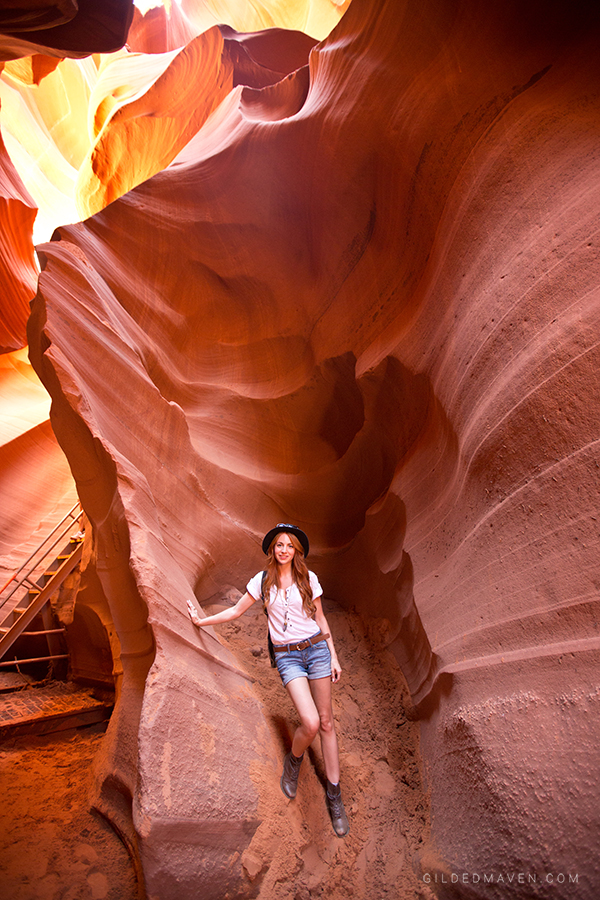 The walls certainly reflect the movement of the elements that carved them.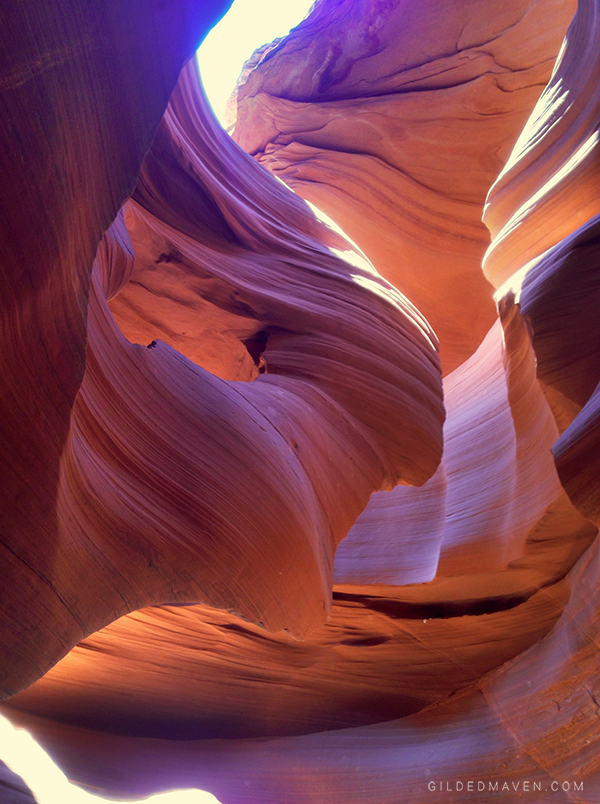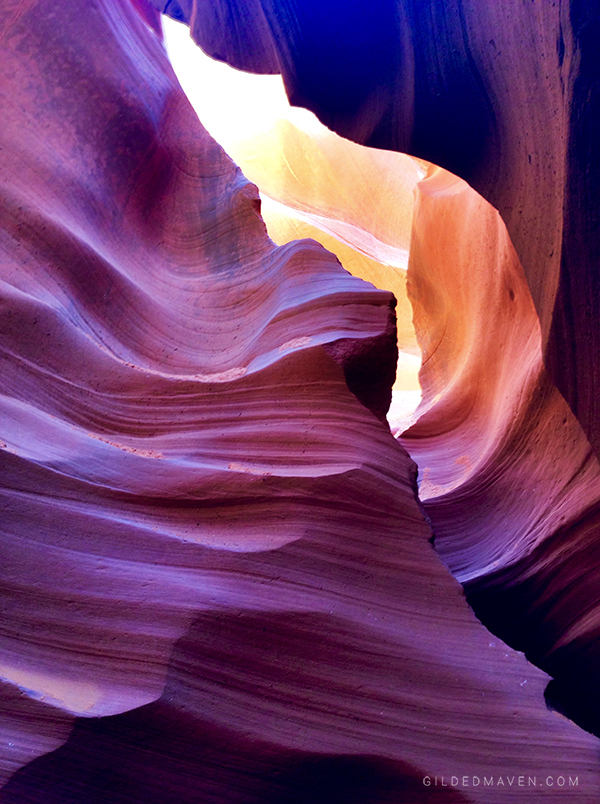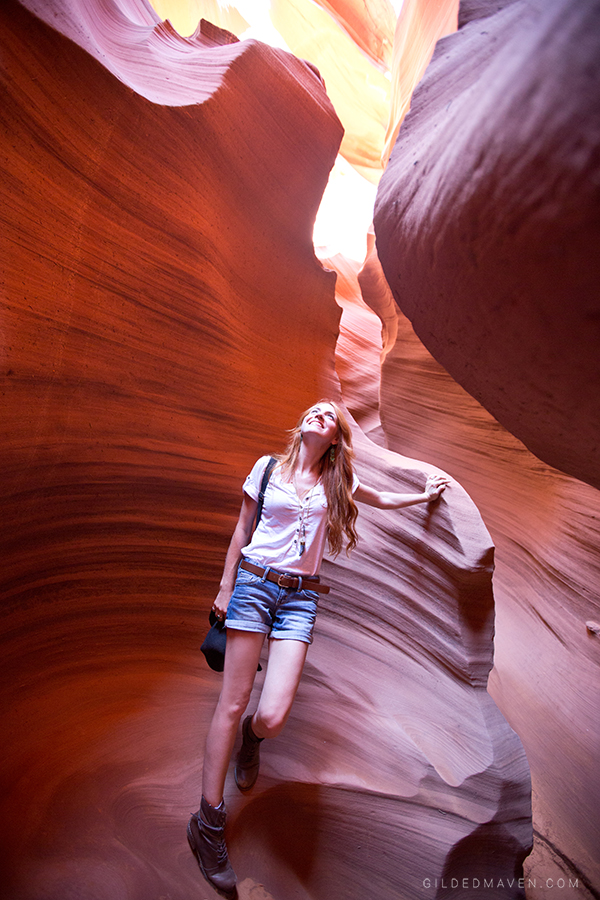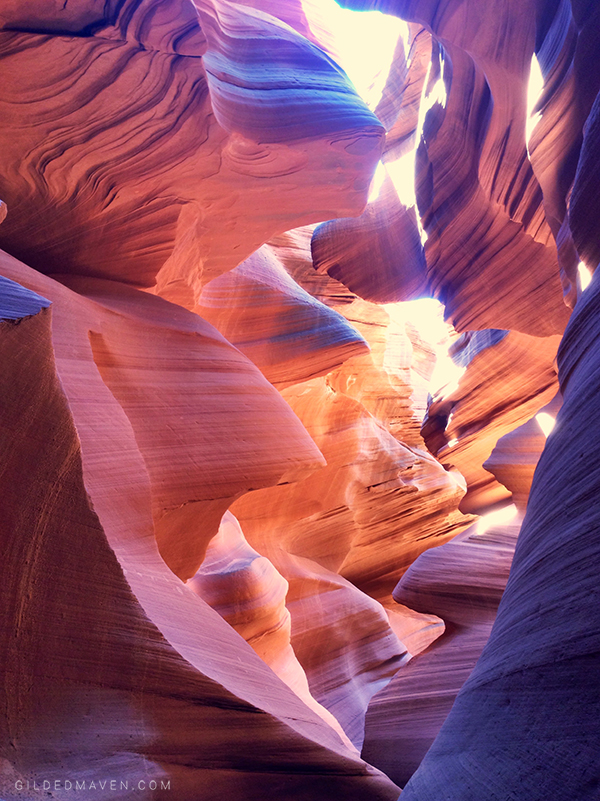 There's something about the west, specifically Arizona. I love water and ocean – don't get me wrong. But there is a peaceful, almost hypnotic effect that the desert has. There is so much power in the details; so much evidence of the past that is preserved by the climate. The beauty of sunsets is found in the rocks that surround you.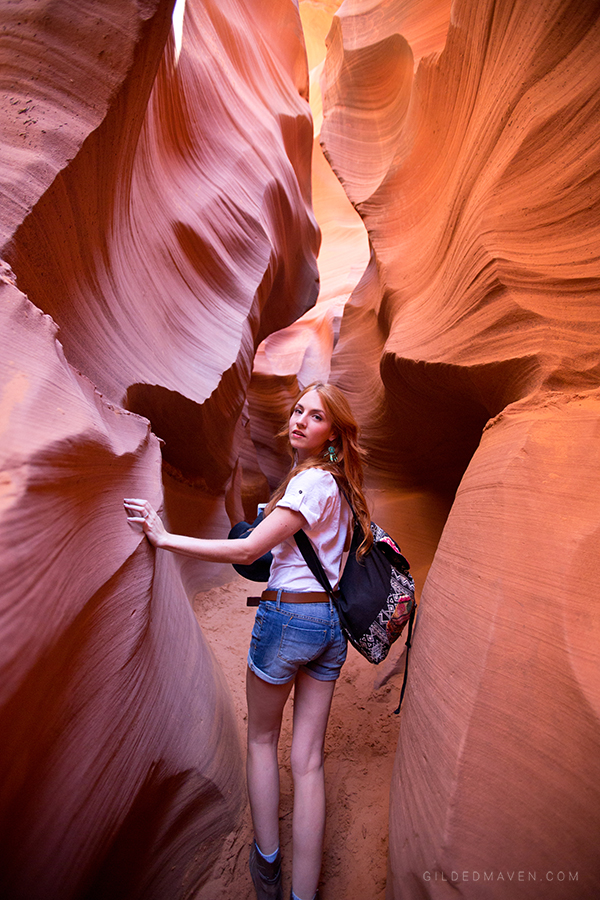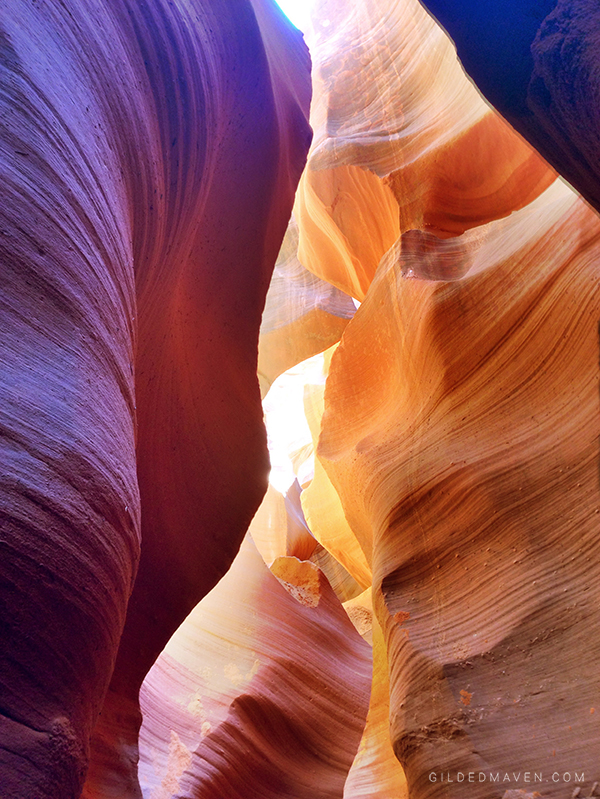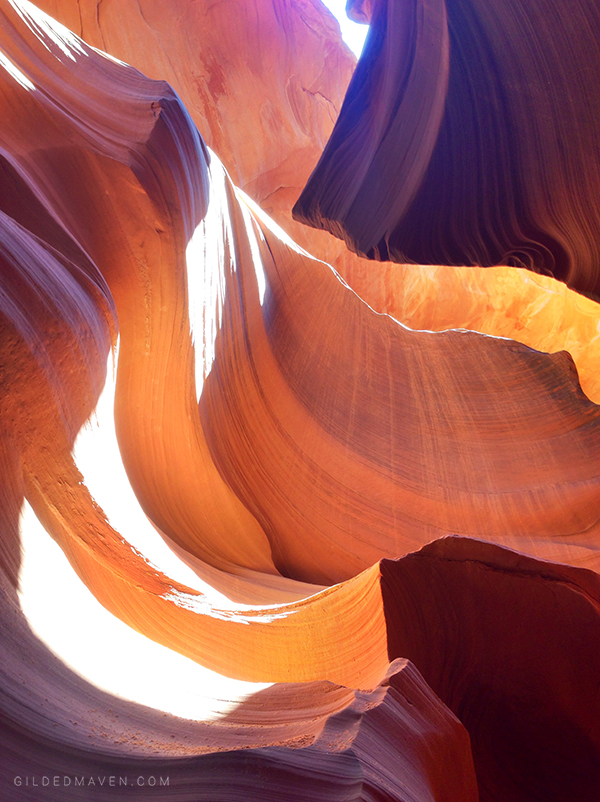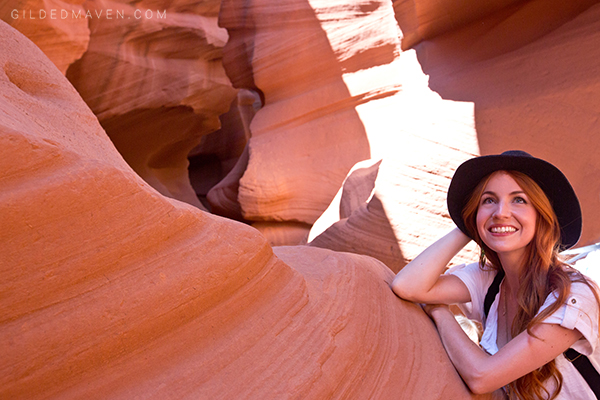 Even after returning back home, this place stays with you. I count the days until I can return back to this breathtaking part of America for more adventures. It's good for the soul.
Have you ever been? Where should I explore next time? Comment below and let me know what you think!