Standing on the cusp of autumn, we are all hanging onto the few golden precious days of summer that we have left in hopes of creating memories that will somehow have the magical power to warm our hearts and minds through the frigid, unforgiving winter that is all too close. But don't fret! We still have pool days left, and even then, that is what airplanes were meant for! So in the spirit of Eternal Summer I wanted to share with you a few of my absolute favorite late summer fashion staples from my trip to Sedona Arizona last week! (There will be more on that magical place soon.) Wispy, airy fabrics accented by layered gold metals alongside natural stones & textures are my basic style equation during these months, and there's no better setting for this than lush Sedona during its very green 'monsoon' season in August.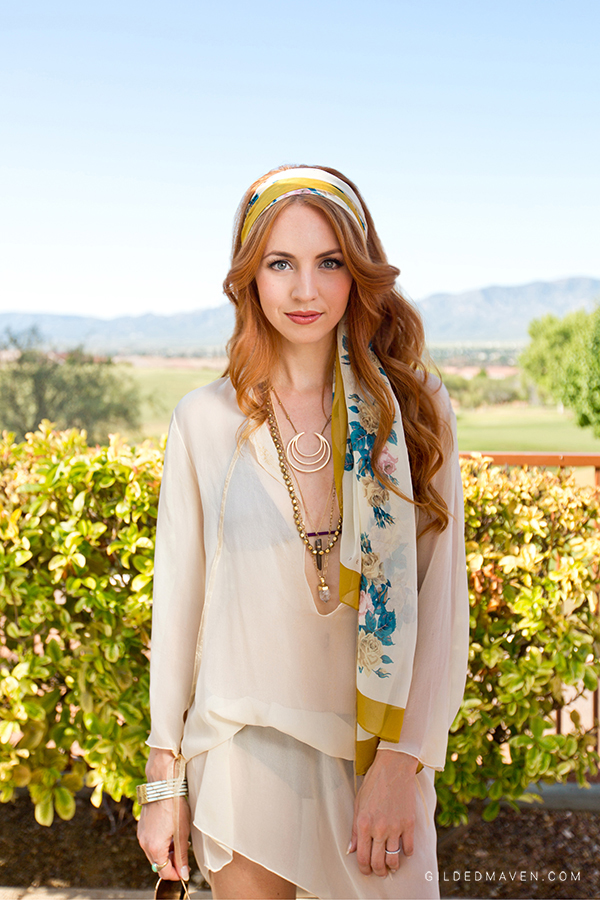 This dreamy silk ivory tunic is by Rozae Nichols. It looks simple, but upon inspection is full of darling details such as sheer ribbons on the sleeves and a golden filigree print on the inside of the neckline. It is the perfect to go straight from poolside to casual sightseeing.

I am crazy about this similar one by Free People HERE!
A large majority of my accessories are from vintage thrift shops and antique stores. If you want to be truly unique and adore jewelry with a story, look up the shops in your area! If online shopping is more your jam, behold the glory of Etsy.
Brass and mother of pearl bracelet, vintage; Scarf, vintage Perry Ellis.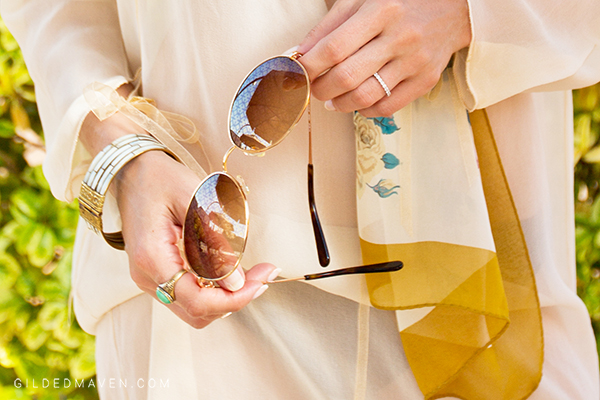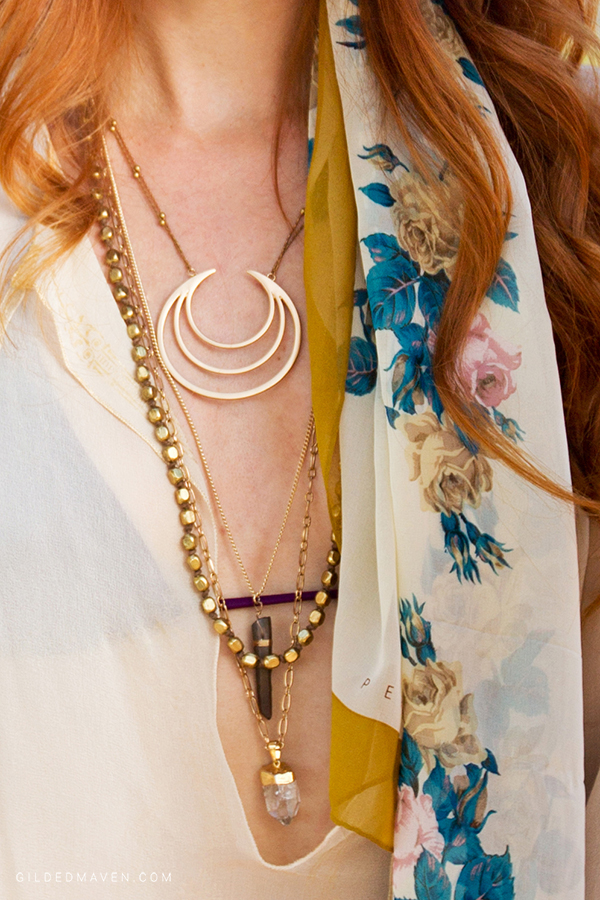 Long, layered & lightweight. That is how I like my necklaces.
All shown here are wonderfully affordable from  Cost Plus World Market, (so affordable that you'll want to buy ALL of them for a trip and then the airport security will be forced to thoroughly inspect your jewelry bag because APPARENTLY the machine just couldn't MANAGE to see through the massive amount… not that I'd know anything about that) with the exception of the longest quartz crystal. It is a piece I designed which will be for sale soon here in the Gilded Maven Shop!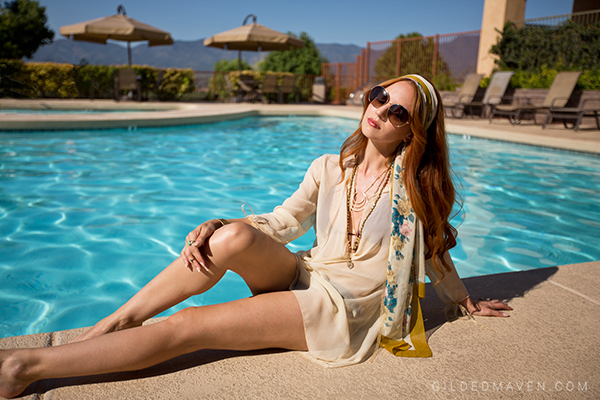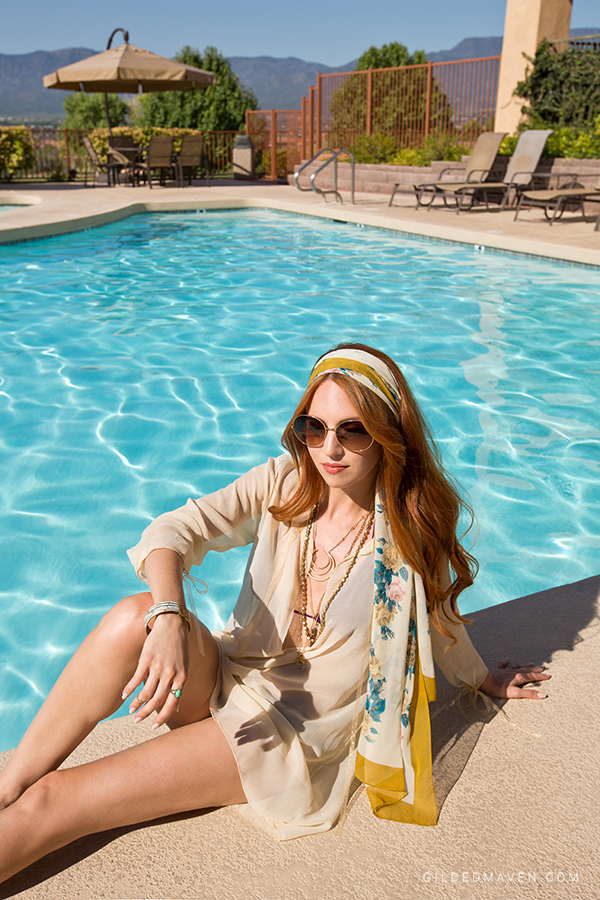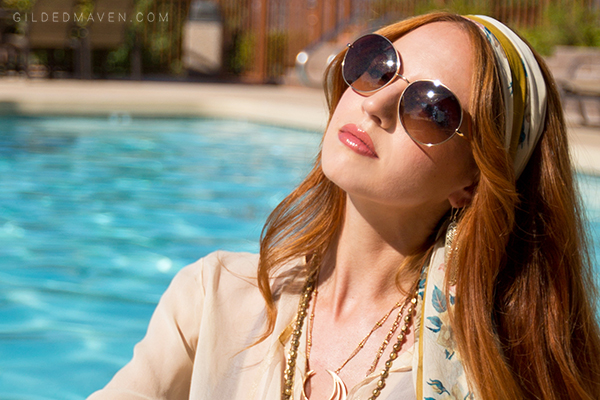 Go-to summer shades by Tory Burch.
Dig in your mother's or grandmother's closets (with permission, don't be creepy) for awesome silk scarves that will give you a fun modern boho look when paired with tousled waves in your hair. Tie them around your neck and let them float in the breeze once cool weather sets in.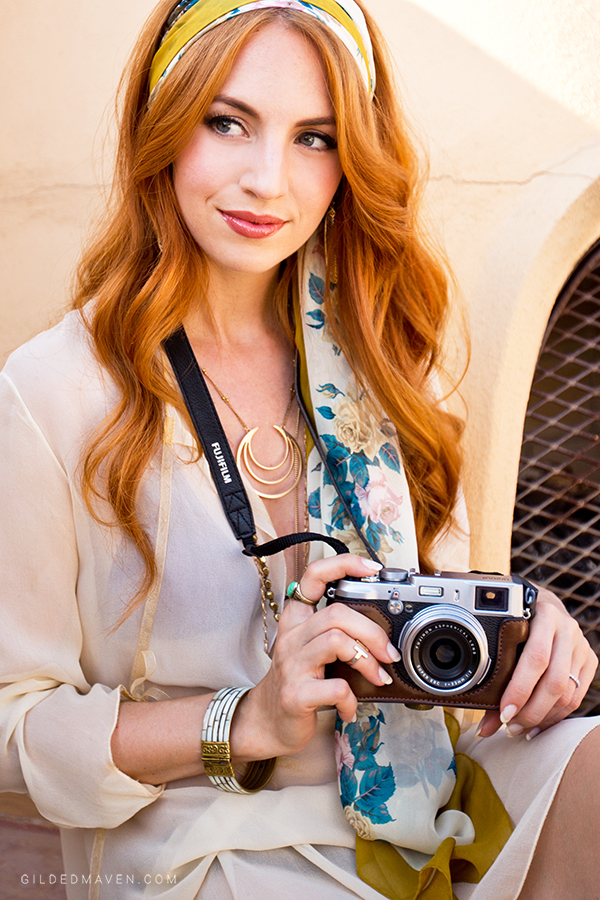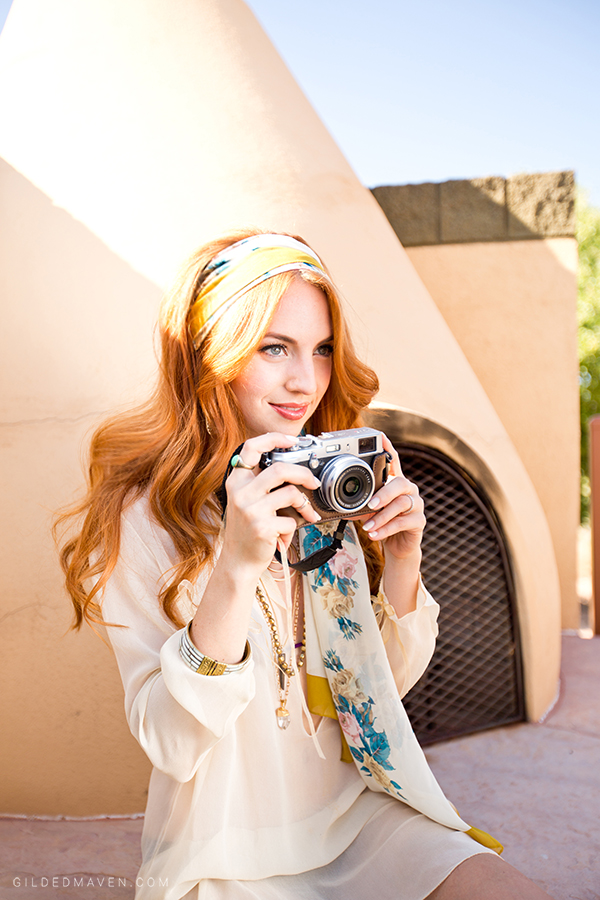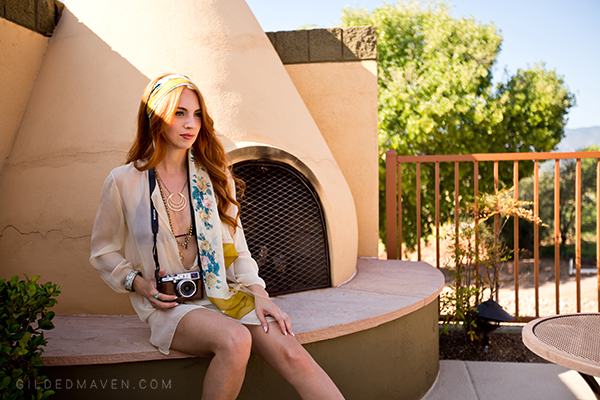 After much deliberation over which camera to invest in for travels, I settled on the Fujifilm X100S last year and have been head over heels in love with it. It handles all senarios and with a bit of practice will make you feel like you deserve your own art gallery showing for your latest family vacation to Disney World. Real talk. Plus with that retro style, it makes quite the chic accessory all on its own.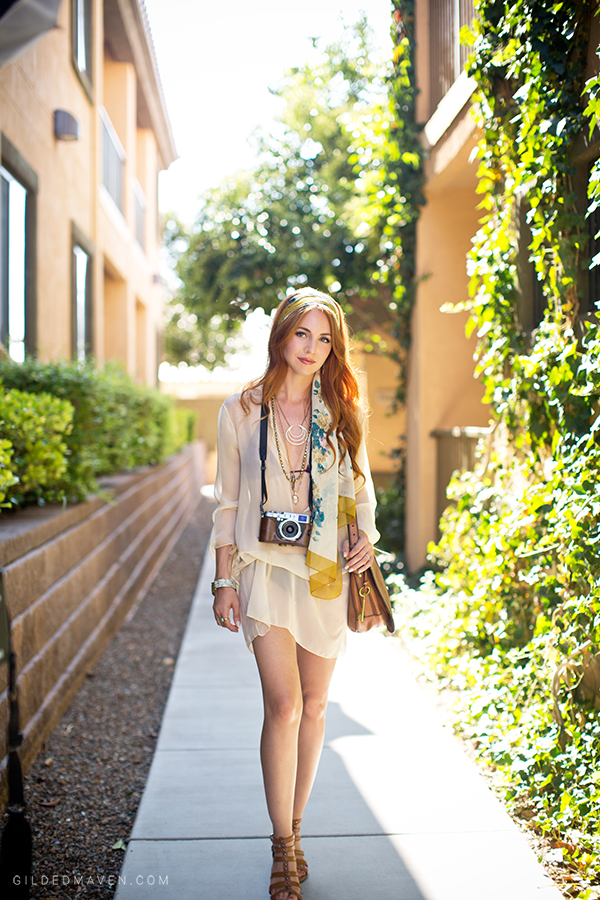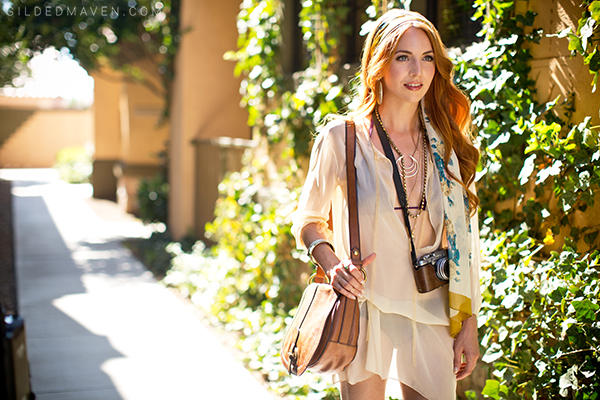 Necessary objects: the leather saddle bag.
If you enjoy a relaxed feel and are traveling out west or just always on the go, you can't live without it. Something has to hold your trail mix & camera (and lipgloss, duh). Invest in a well made leather satchel that will get better with age. The one pictured is by Fossil. Get the same look with the wonderfully rustic Patricia Nash Leather Barcelona Saddle Bag HERE!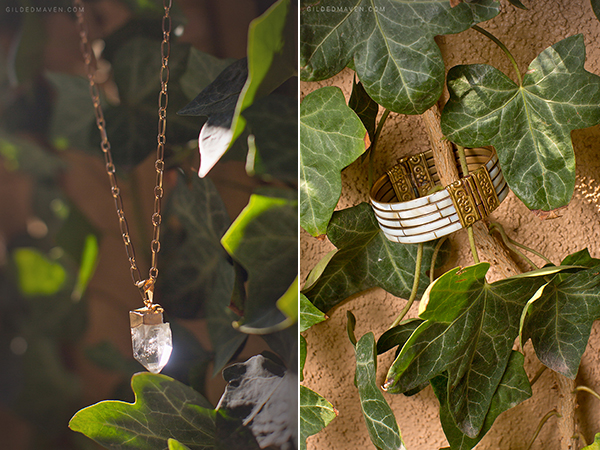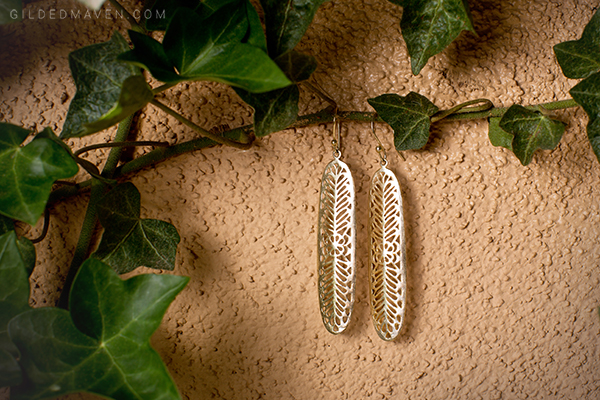 Earrings from World Market.
Now go soak up these next few weeks of warmth, then book a plane ticket somewhere toasty… because soon you're going to need it. Xoxo

[tptn_list]