If you are in the market for the perfect denim shirt dress (and if you don't already own one, you are definitely in the market) then you are in luck, because I have found THE ONE. It's almost although Ryan Michael literally invented it. Belted or free, bare legs or jeans, boots or flats  – the style possibilities are endless. I recommend investing in an extremely high quality denim dress because of how much you will be living in it. My favorite one is made of a cotton/silk blend that is super soft on my skin, unlike rough, cheap denims. It features convenient roll-tab sleeves that make it adaptable to all seasons and charming hand whip-stitched details.
Last night I took a walk down to one of my favorite spots on the river to enjoy a last warm autumn sunset. These days are the most breathtaking of the year. Join me, and get the details from my look at the bottom.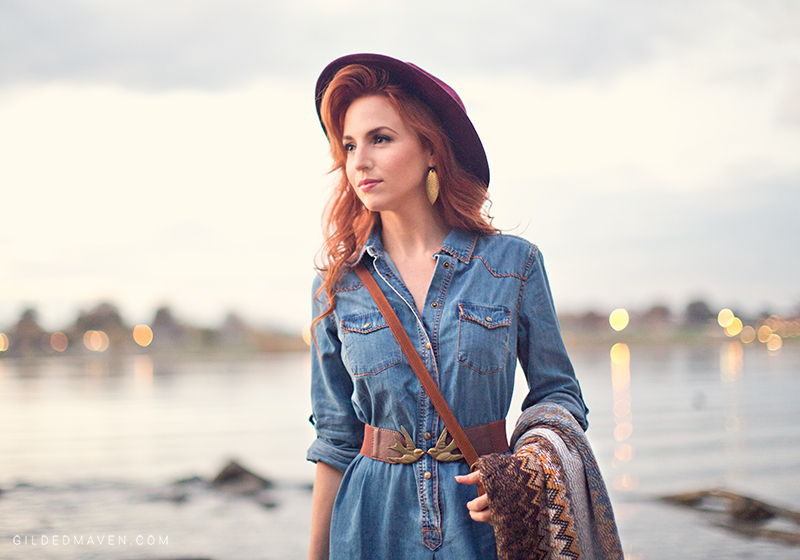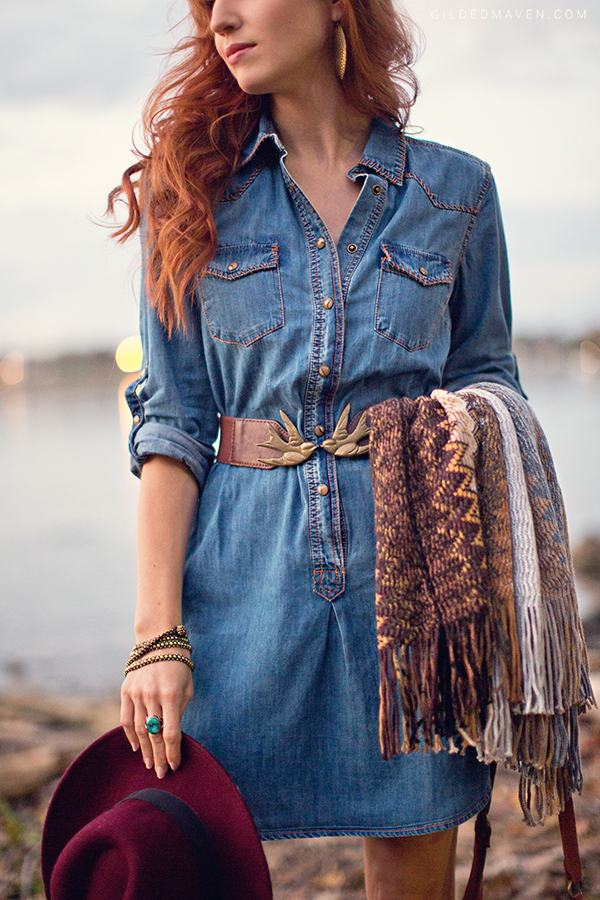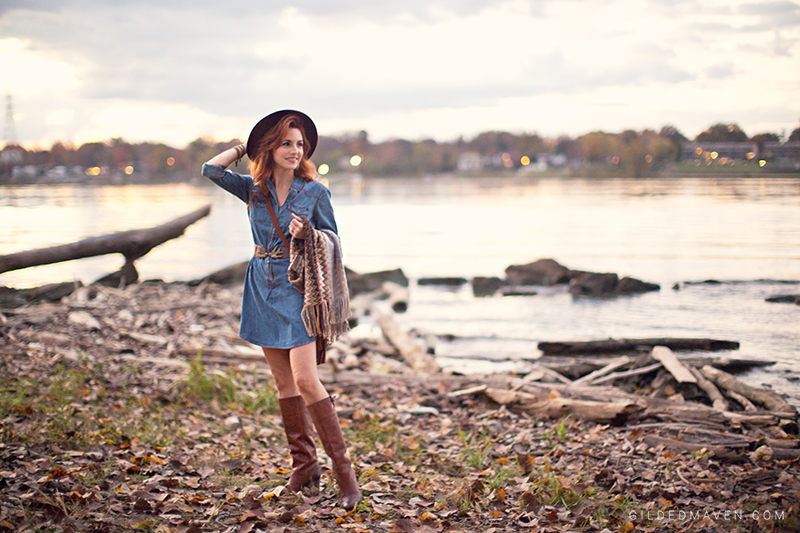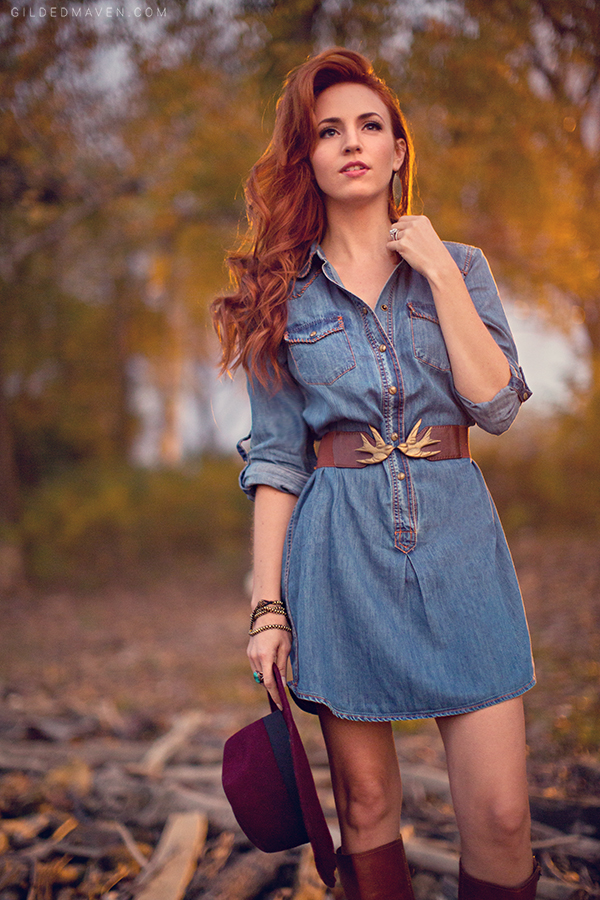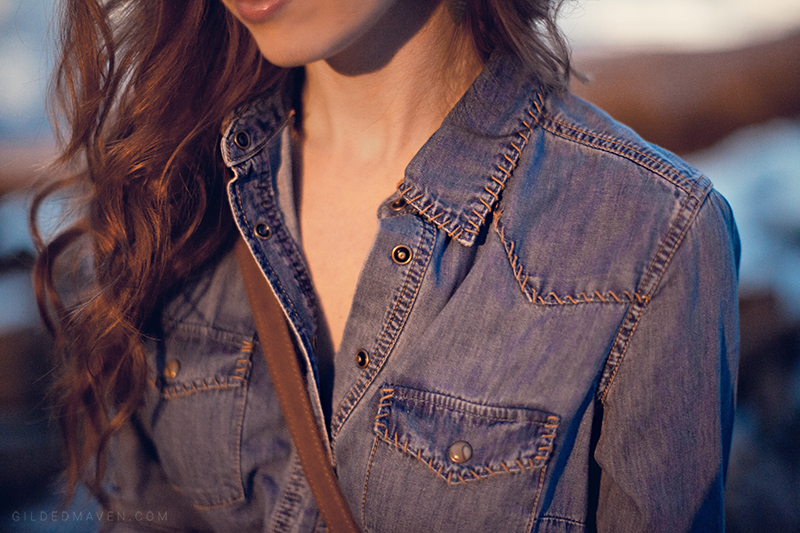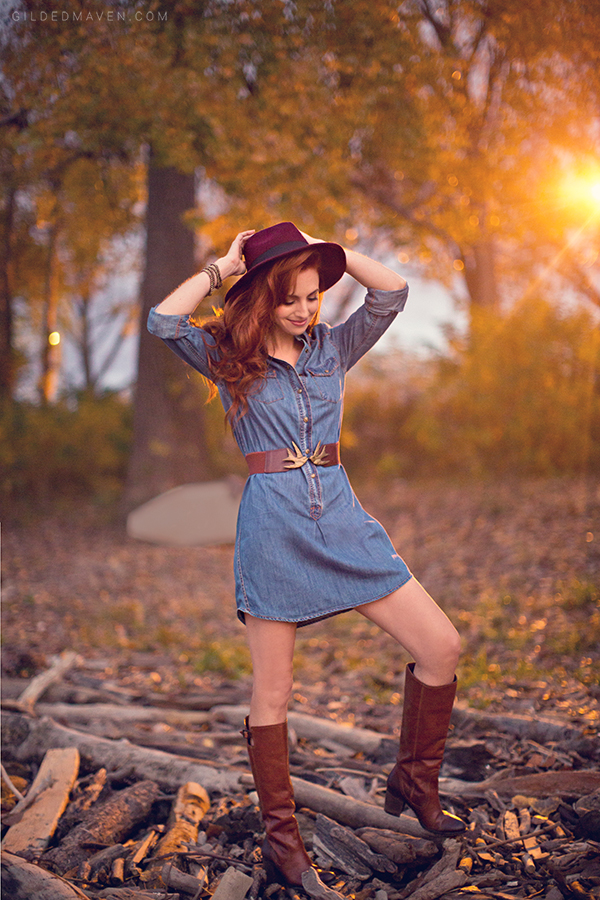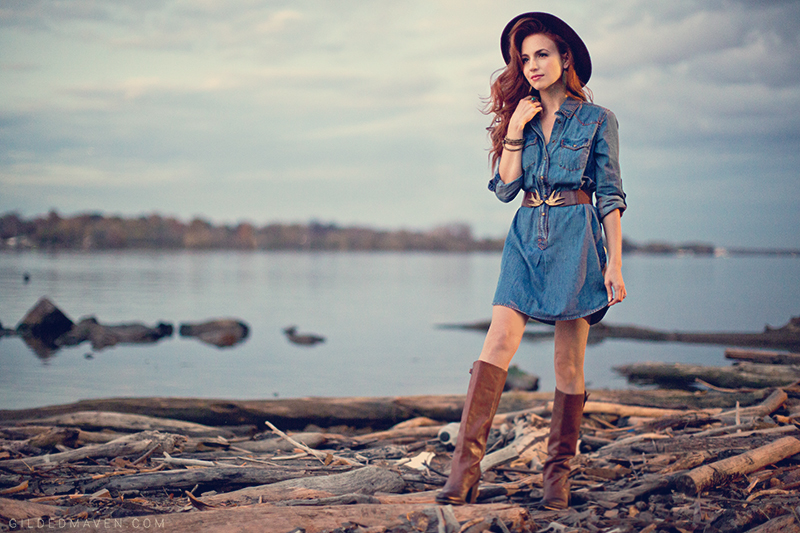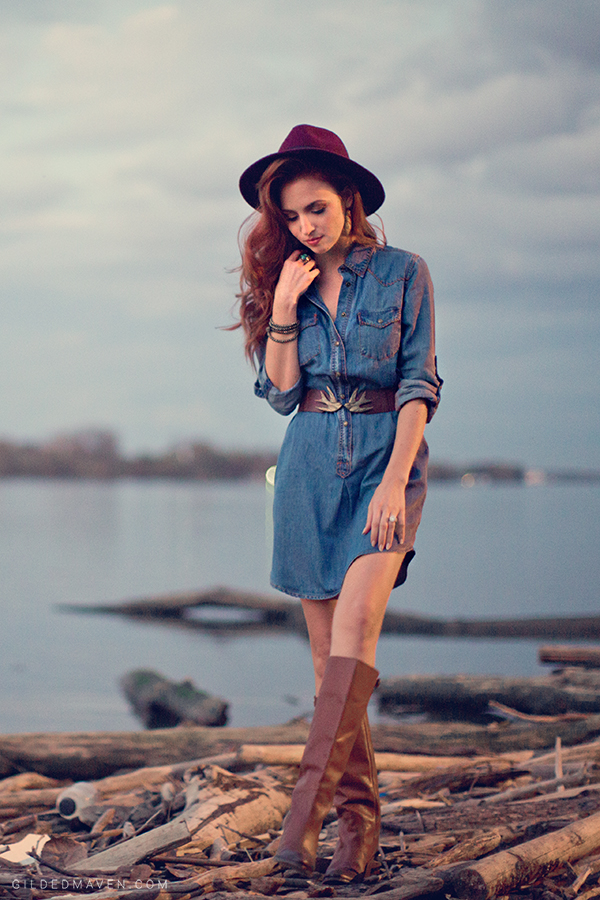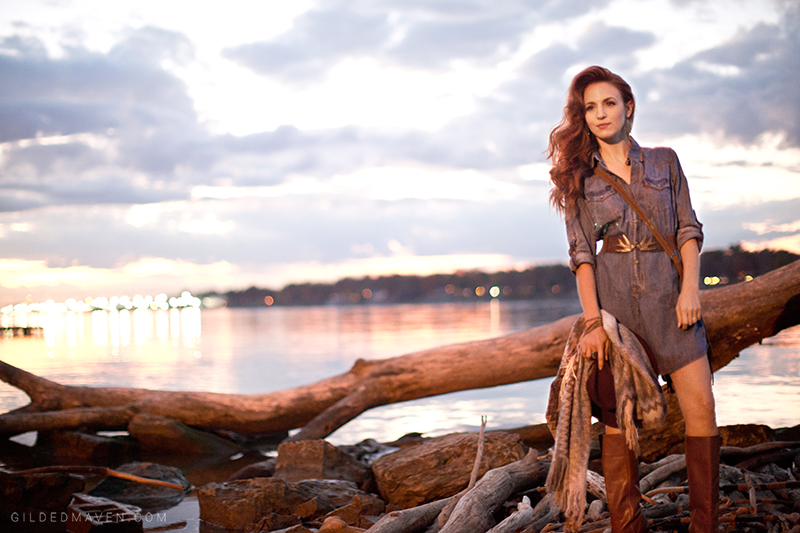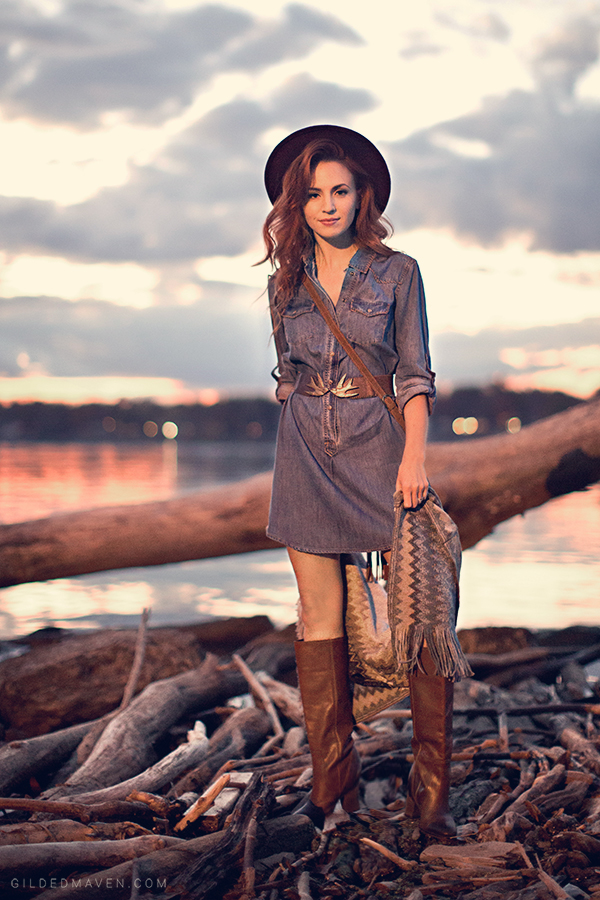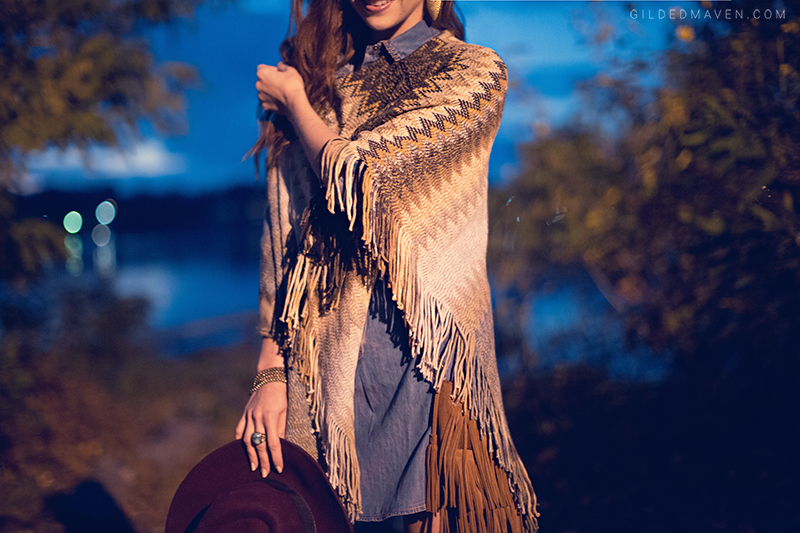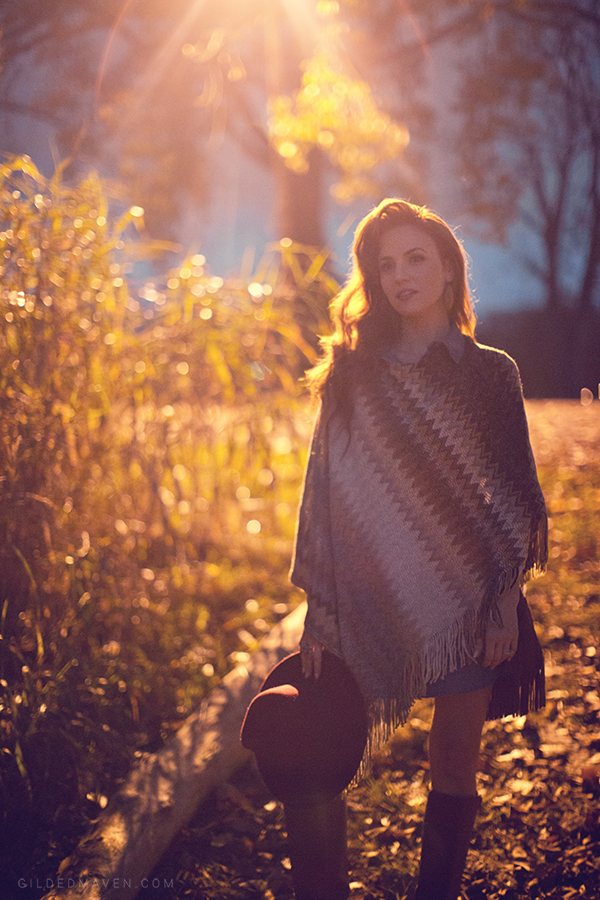 Lily Whipstich Dress / Ryan Michael
Sofie's Cozy Zig Zag Shawl / Ryan Michael
Rose's Favorite Cross Body Bag / Ryan Michael (similar)
Wool & Felt Fedora / Rag & Bone
Lenok Earrings / The Dusty Dogwood
When choosing items that are classic and get a lot of wear, be sure to spend the time to purchase from companies who excel in quality and stand by their products. Buy smarter and save in the long run. It's worth it.
xoxo