Get extra life out of all your sleeveless dresses meant for warmer temps simply by adding as smart looking blouse underneath! I prefer airy ones with relaxed bows as they layer nicely and make the ensemble look quite put together. This green one from Zara (details at the bottom) is one of my favorite tops this fall. It's usefulness never ceases to amaze me. It's a bit like a peasant top but with such feminine flair and looks phenomenal with skirts and denim (and such a great color green!). I carried a vintage plum handbag to add interest and to throw in some retro fun.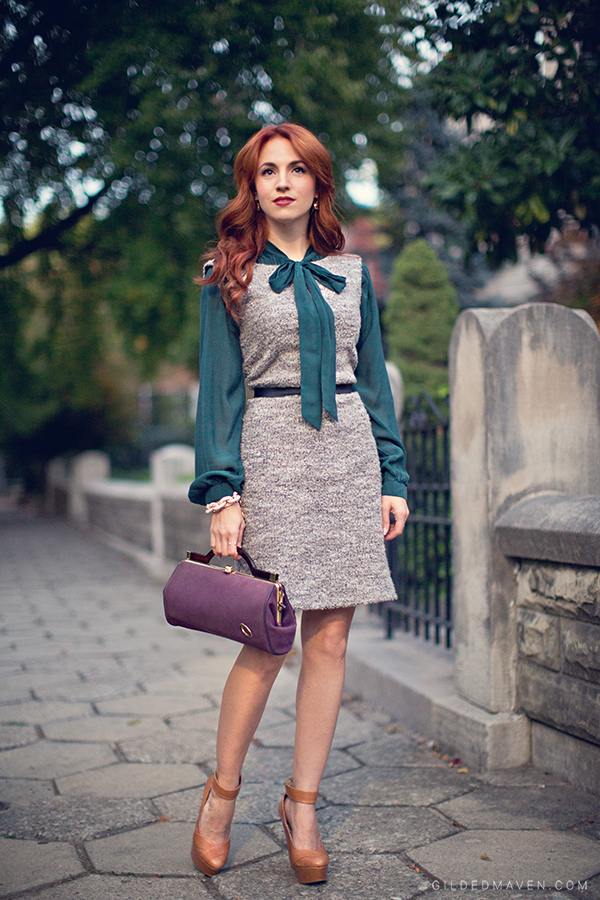 Green Blouse with Bow / ZARA
Cap-Sleeve Button-Shoulder Sheath Dress  (similar)/ Kay Unger New York
CC Skye Mariner Chain Link Bracelet
What other fashion tricks do you have to make your wardrobe function during winter months? Let me know in the comments!
xoxo