We just arrived at the South Carolina coast for the week and I have already adapted to living my life to the steady beat of the ocean waves. I am looking forward to sun and sand in my future! Today's look is one that I couldn't be more excited to share. Not only because this white romper with a halter neckline and pockets(!!!) from the Pink Lily Boutique is to die for, but because the ENTIRE outfit head to toe (yes, even my sunnies) is UNDER $100 TOTAL. Yes, of course I'm serious! Friends don't joke about things like this. I think you should reward yourself with a spa day, don't you?
You need to see it to believe it. The shopping details are at the bottom!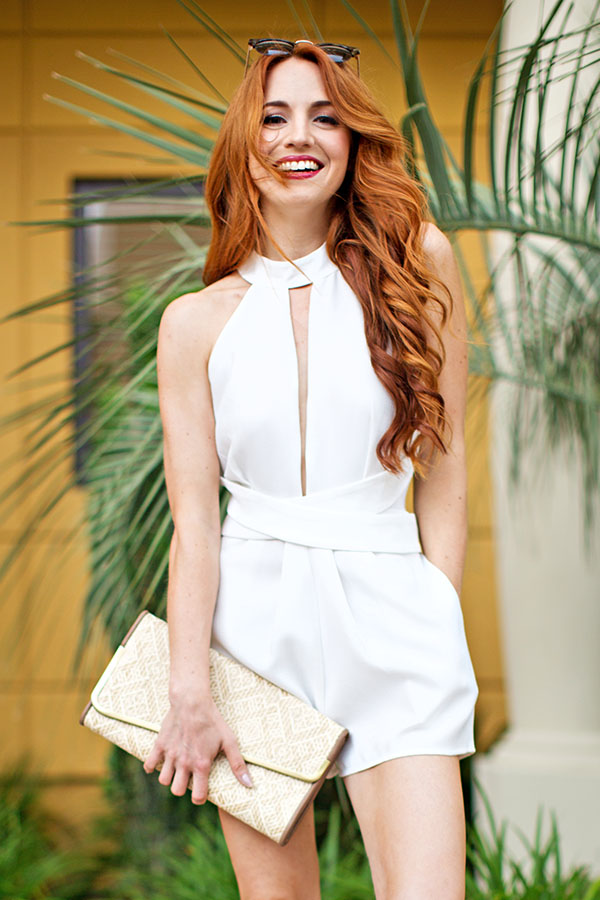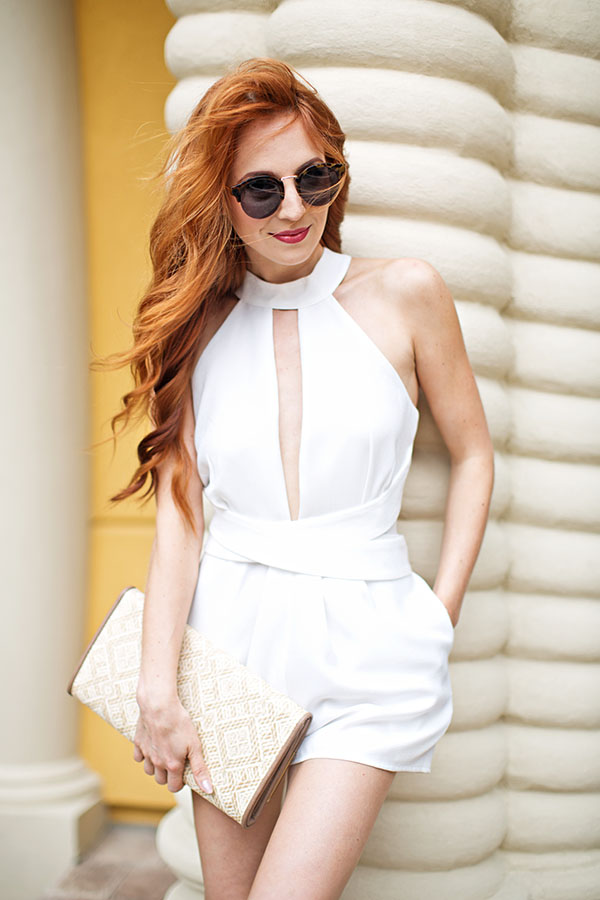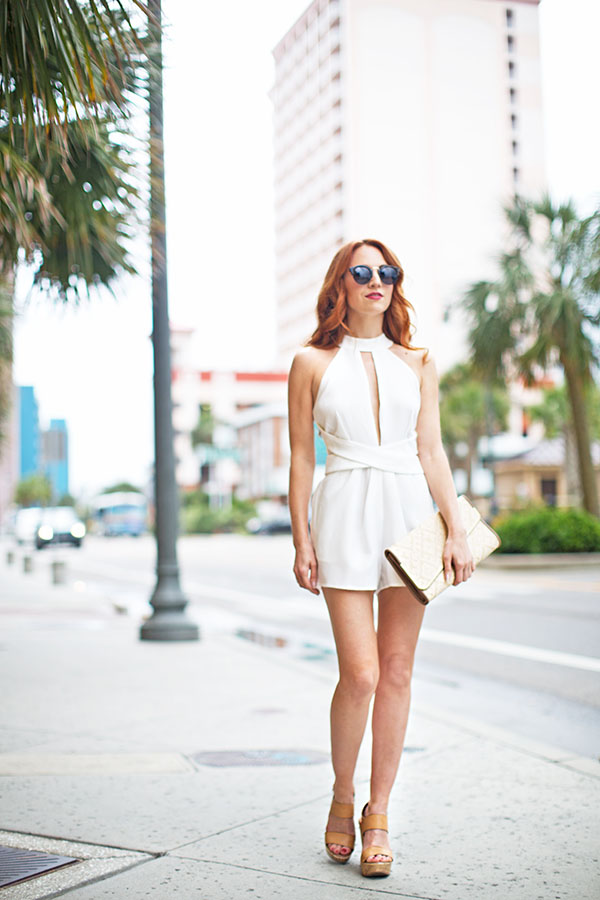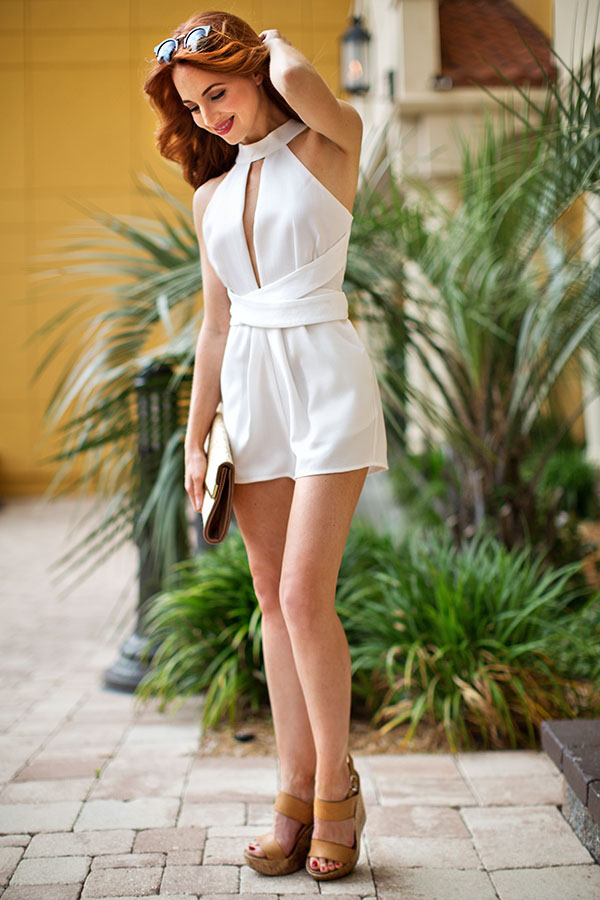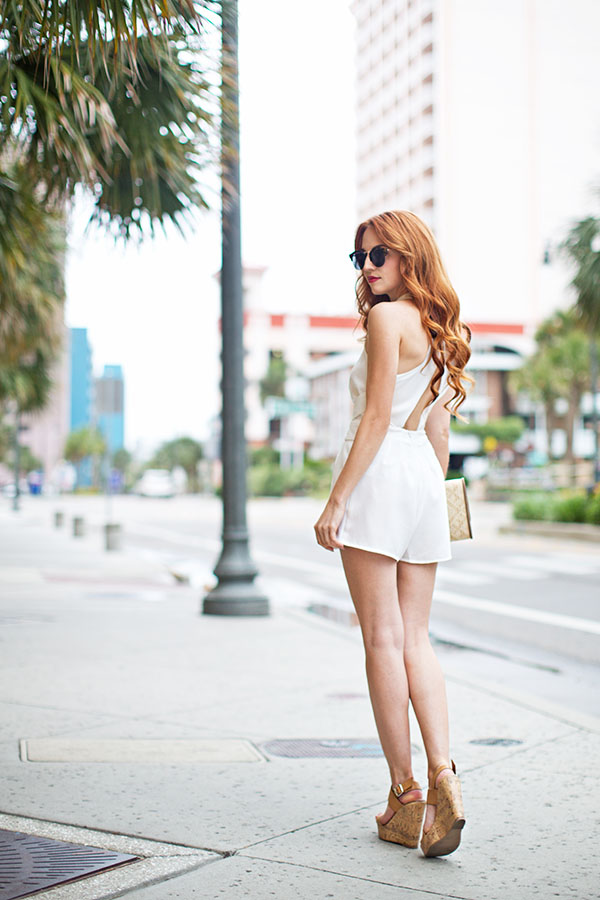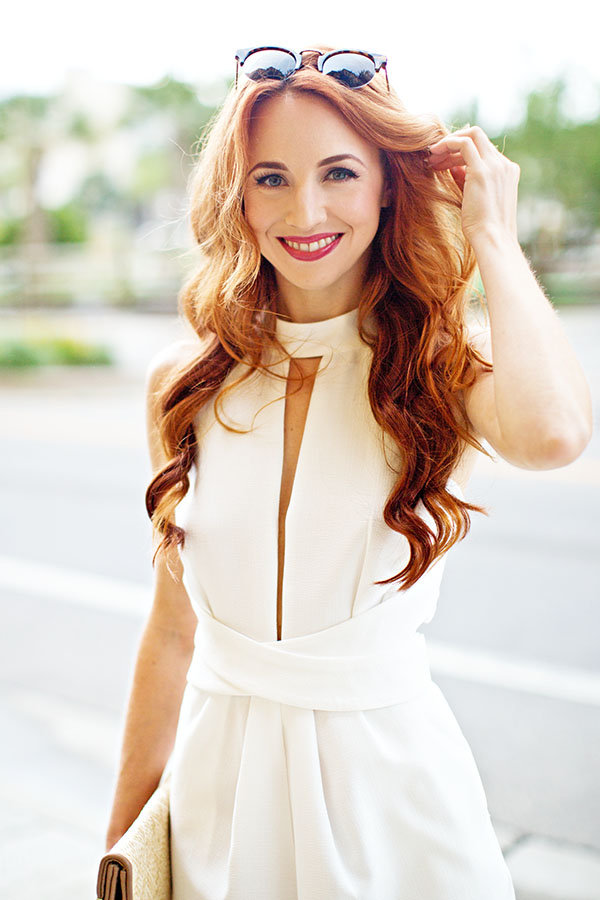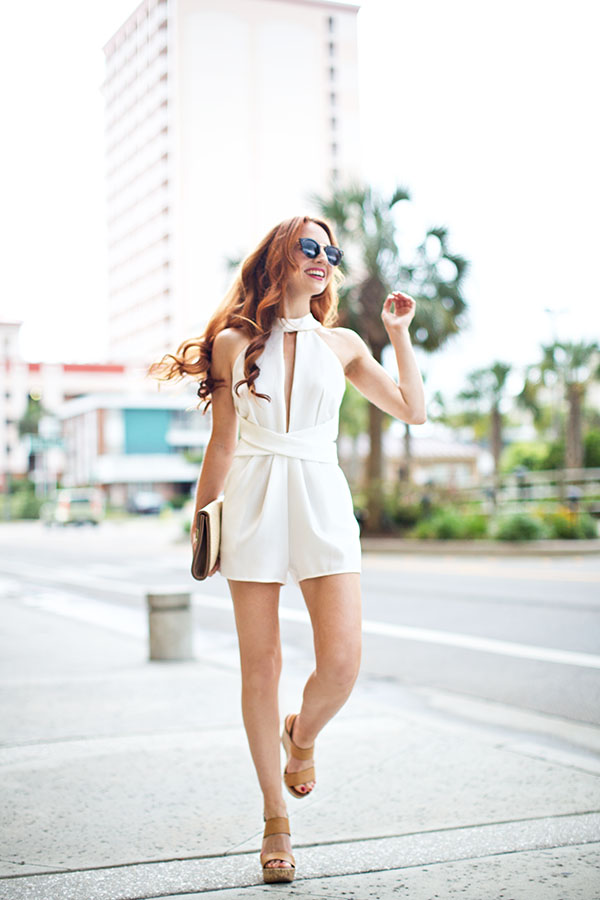 (And yes, this ENTIRE outfit is under $100! I told you we'd be friends.) 
Chain Reaction White Romper from The Pink Lily Boutique (only $42!)
Tan Platform Wedges HERE and HERE ($32.99)
Natural Straw Clutch ($15.99)
Cristina Tortoise Sunglasses (literally only $4.99 on sale)
A few more option below just in case…
Who doesn't love a great outfit for such a steal?! Each piece is highly necessary for all your summer festivities. More fun and inspiration from stunning South Carolina coming soon! Be sure you are following along on Instagram! See you soon, loves!