You may have noticed that I have a penchant for fashion and style from other eras. The reason is simple; every ounce of it has influenced who we are now and what fashion will be in the future. History has a way of repeating itself, but the most classic of styles never get old. The women of the 1940's through the early 1960's had a certain way about them that I admire. So much happened during those decades and it was reflected in their style. Their glamour and shapes were bold and unapologetic, yet incredibly feminine. I like to celebrate certain elements from the time period and incorporate them into modern style, because after all, it set a standard for a reason.
One of my favorite vintage statement pieces is without a doubt my Safari by Fairmoor Faux Leopard Coat form the late 1950's. They are so fun and have the flair that no modern made coat can provide. It is fairly easy to find a great selection online for around $125-$175 depending on the condition. (I will put a link at the bottom) Lets take a walk through stunning downtown Chicago and soak in the autumn beauty!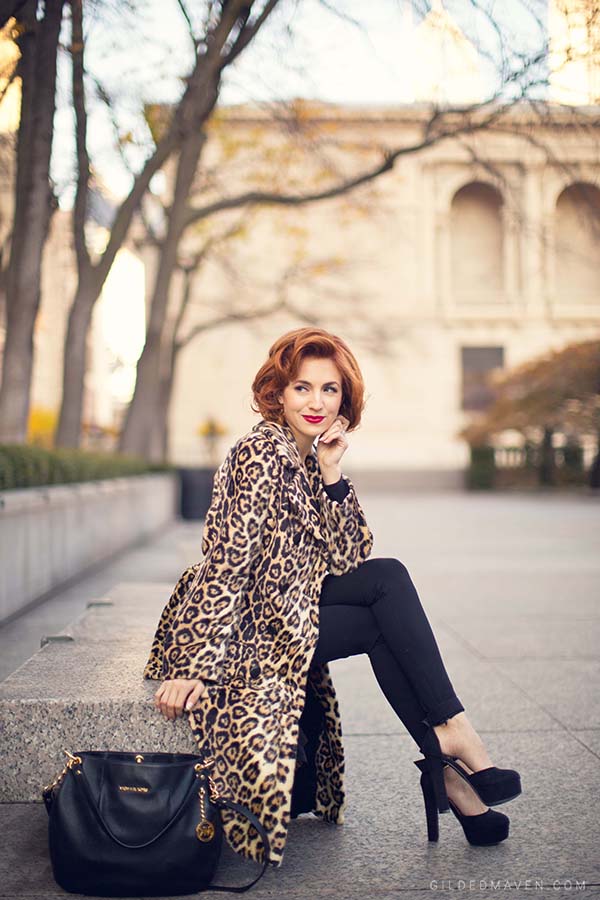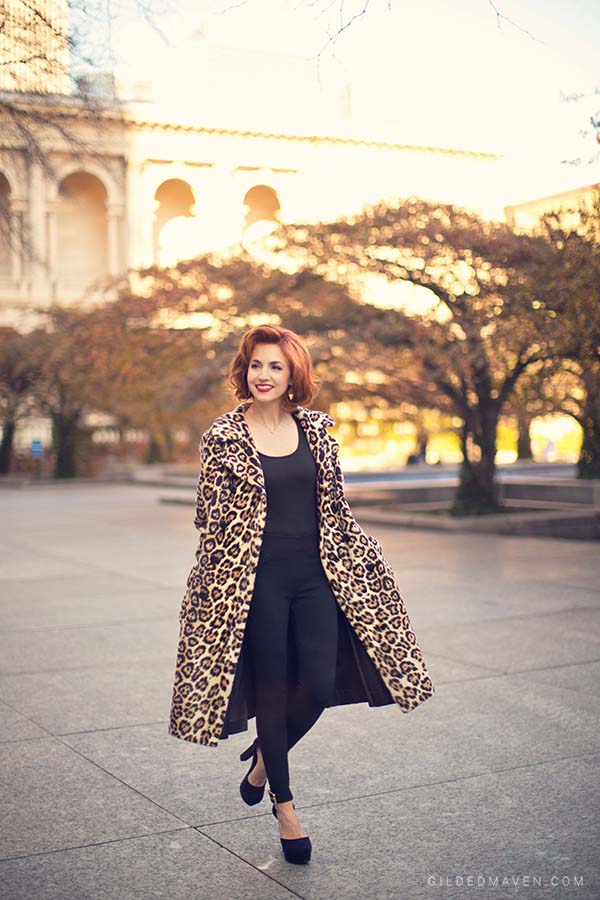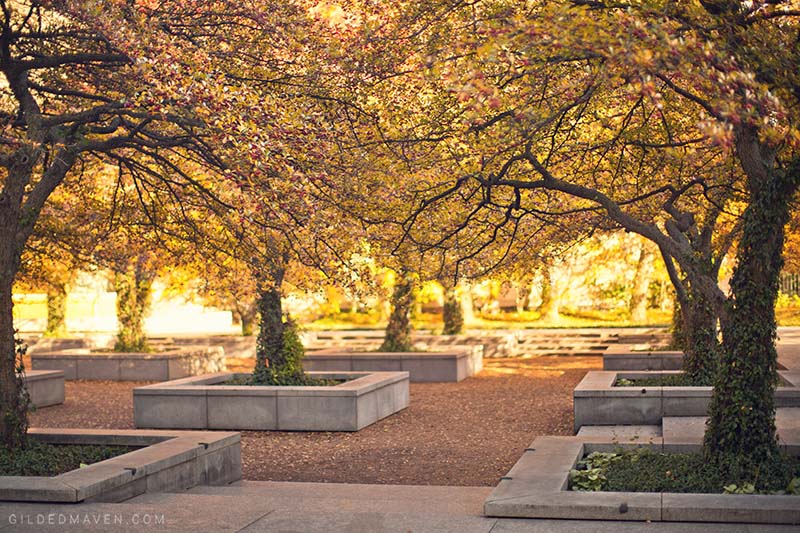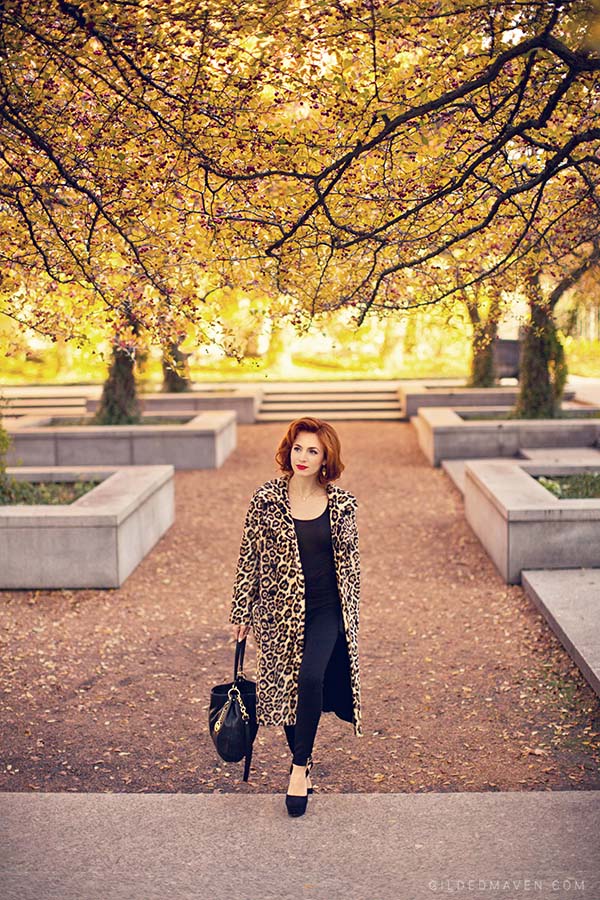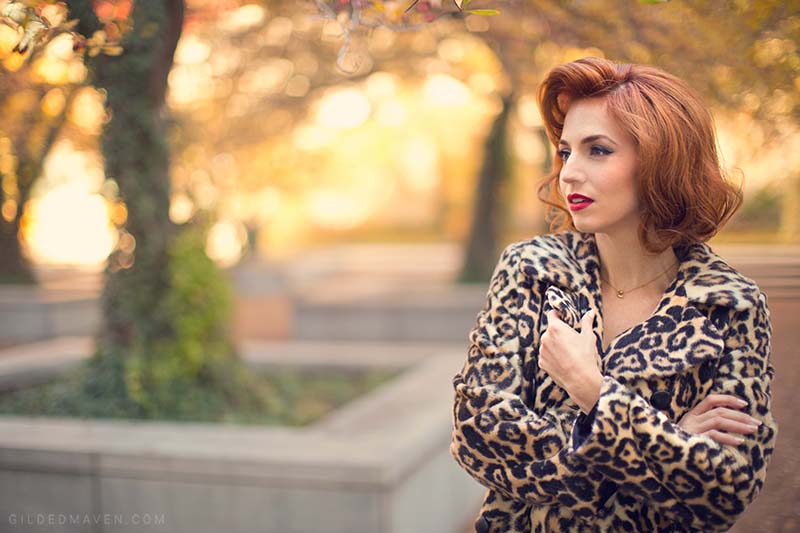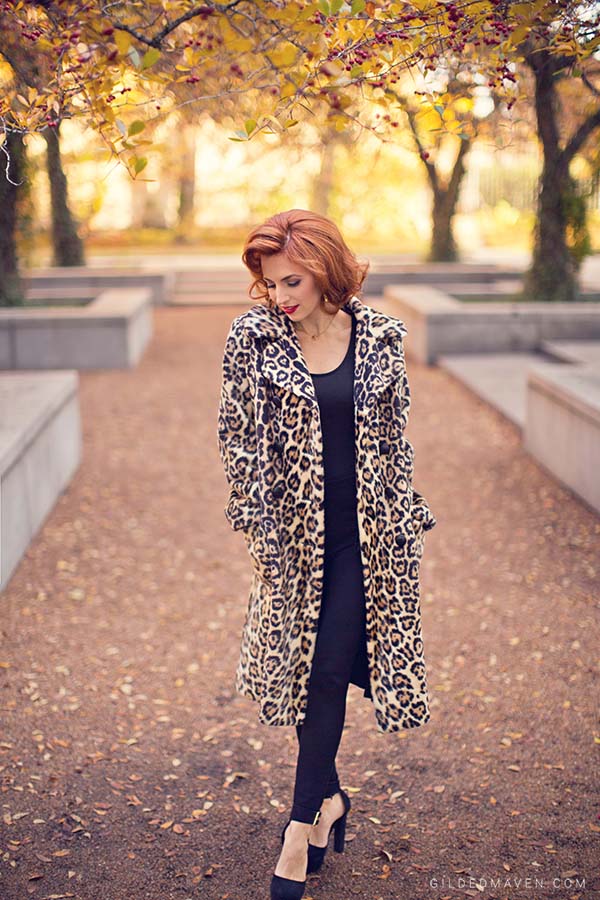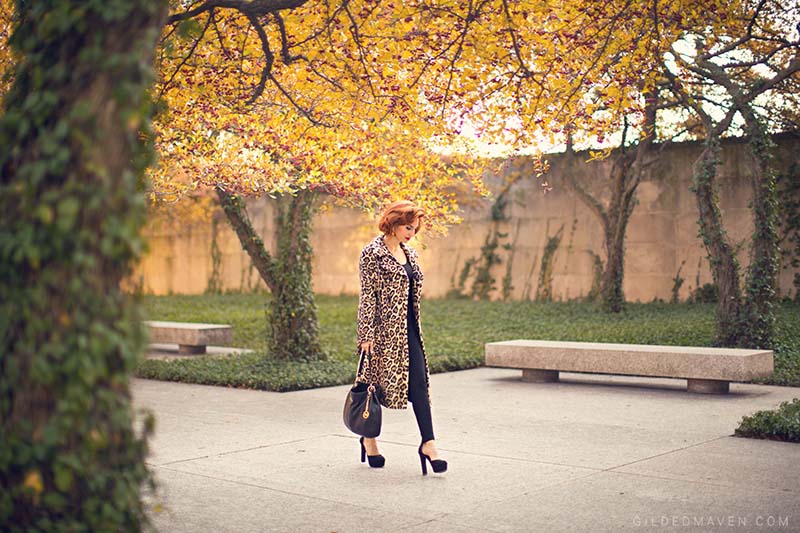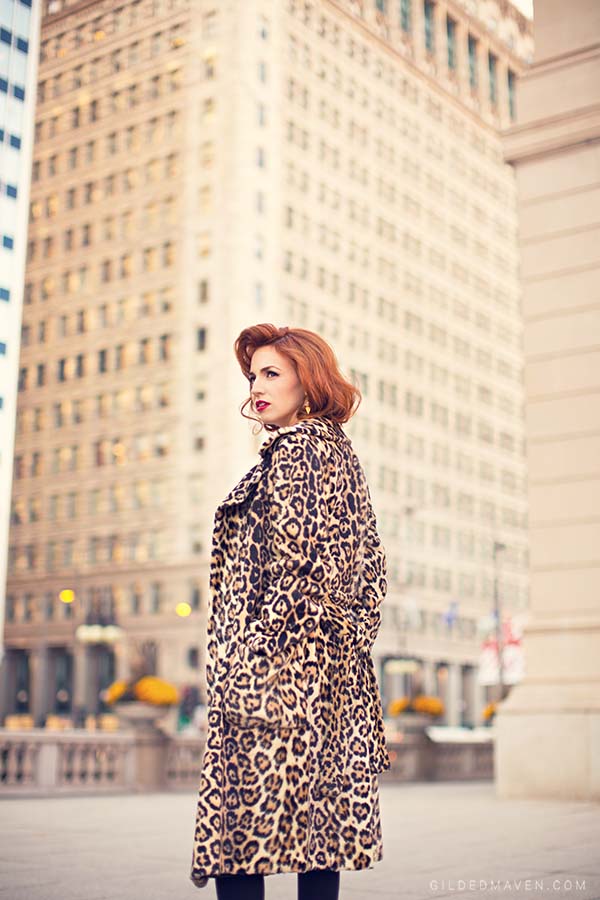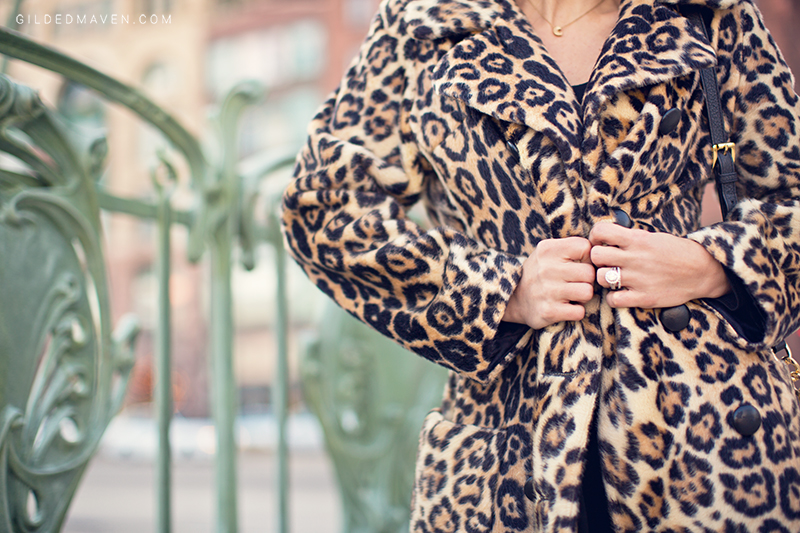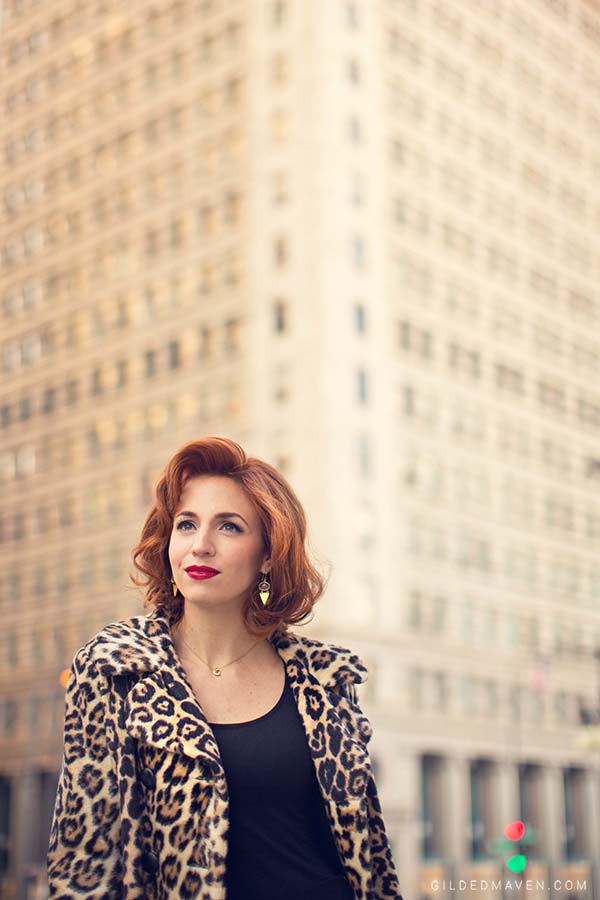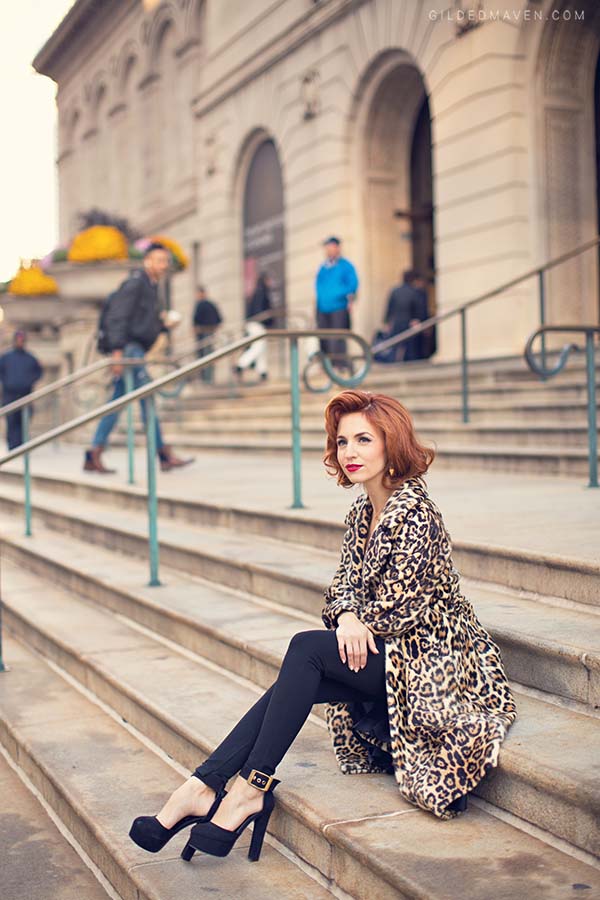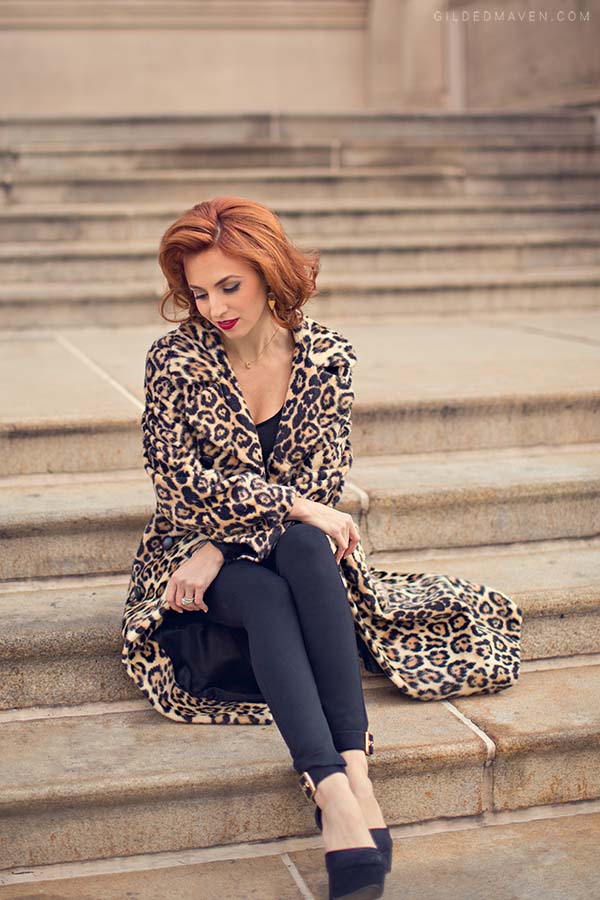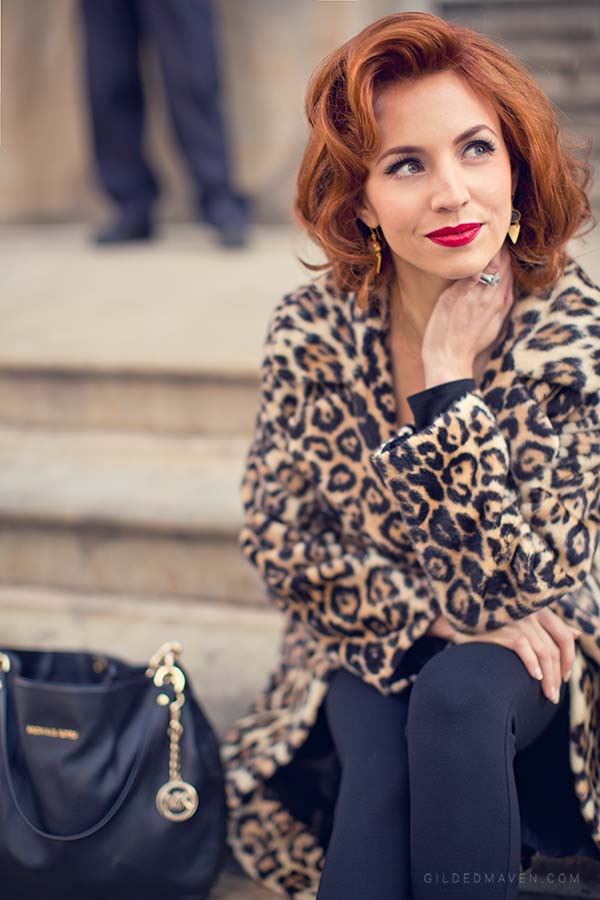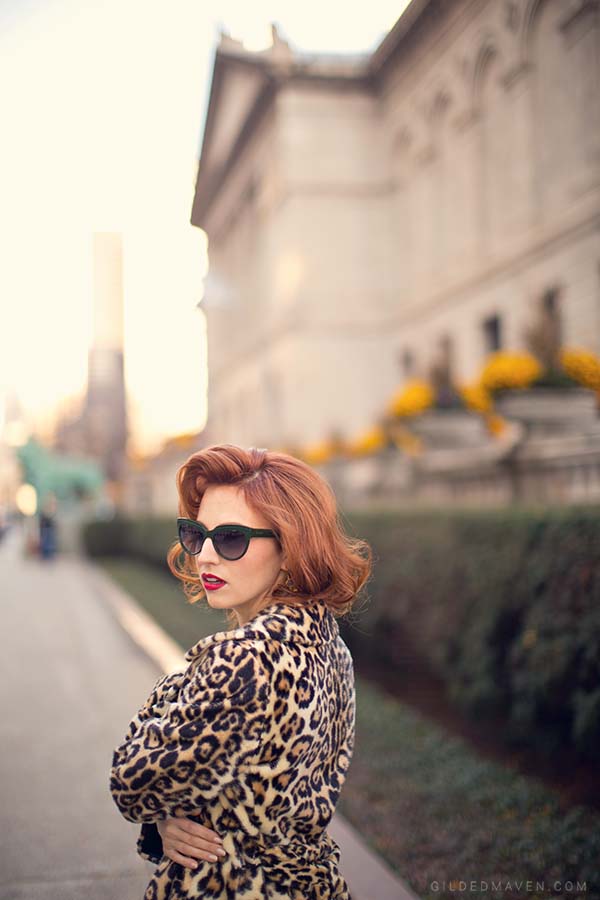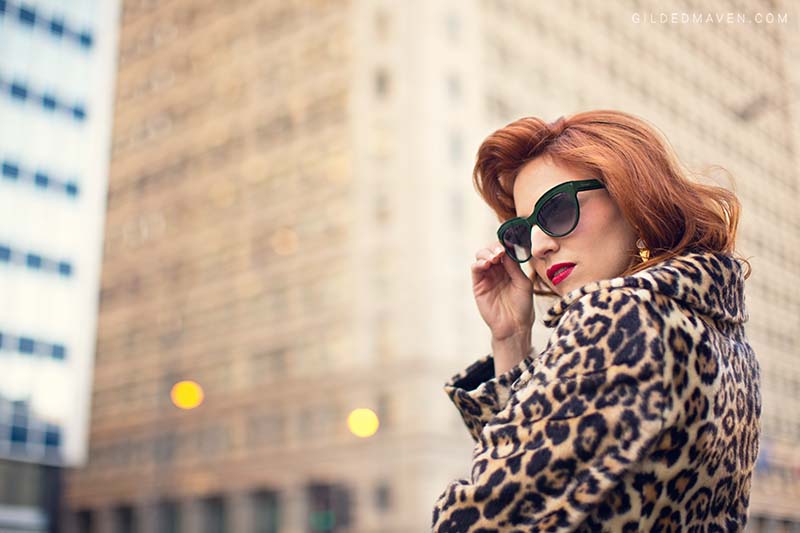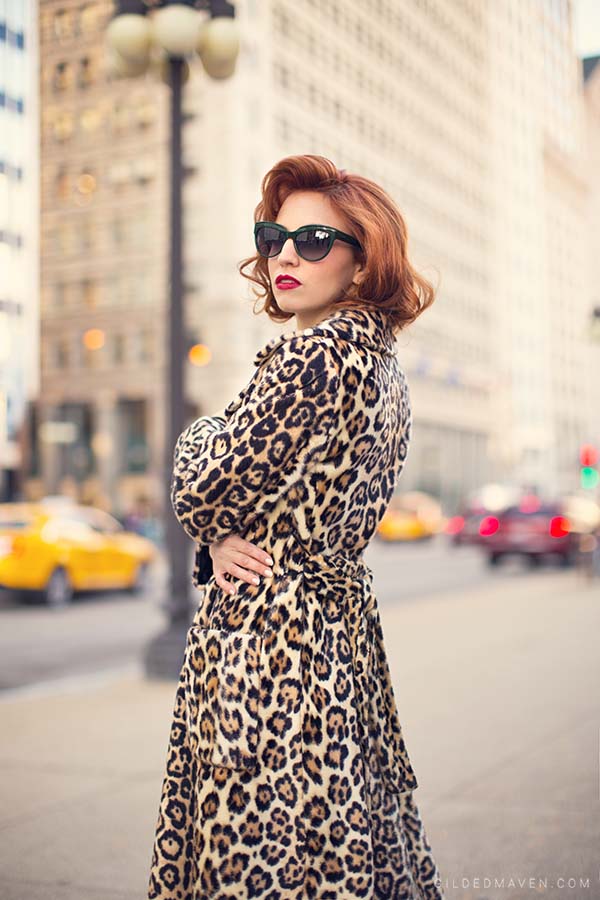 Safari by Fairmoor Vintage Faux Leopard Coat (great selection!)
Pendulum Black Platform Shoes / Asos
Jade Tennille Sunglasses / Zac Posen
Rouge Allure Longlasting Intense Lipcolor in Passion / Chanel
From the look of my Marilyn-esque 'do, some of you may be thinking that I took the big chop! I can assure you that I did not! I have a little trick for you ladies with long locks who yearn for an adorable shorter cut every now and then but don't want to suffer the separation anxiety. I will have a TUTORIAL coming soon!
What is your favorite time period for women's fashion? I want to know! Tell me in the comments!
xoxo