Sometimes statement pieces of jewelry are best when displayed on a blank canvas. One of my personal favorite 'canvases' to make such statements is a black jumpsuit with a plunging neckline. It always seems to be at the top of my list of things to wear for a night on the town. Sure, it may require a slight bit of double-sided tape depending on how brave you are… but you'd be pressed to find something more versatile and chic. Style your hair in a clean pony or topknot to keep the look modern and no-fuss. See the bottom for a shopping list of perfect black jumpsuits that will do just the trick!
New to my Gilded Maven Jewelry Collection is the Luna Flora necklace and earrings. These beauties are absolutely swoon-worthy! They have a mythical quality that I just adore. It is almost as if they were plucked straight out of a storybook. I have very limited quantities of them, so take a peak in My Collection when you get a chance!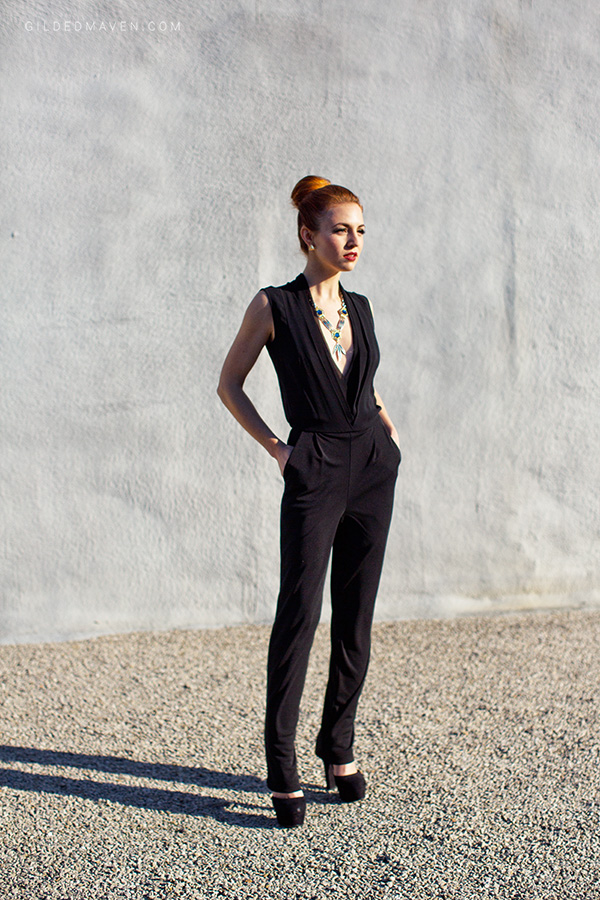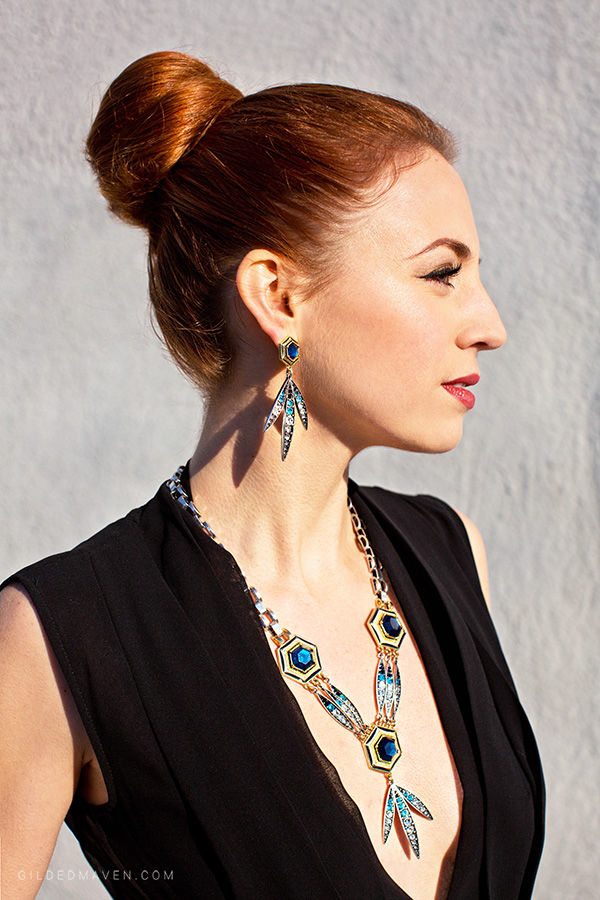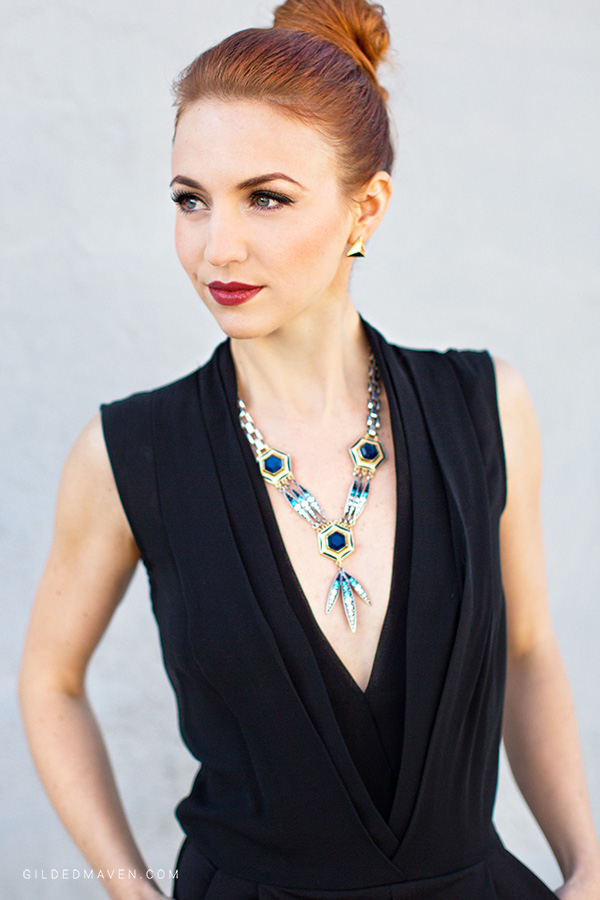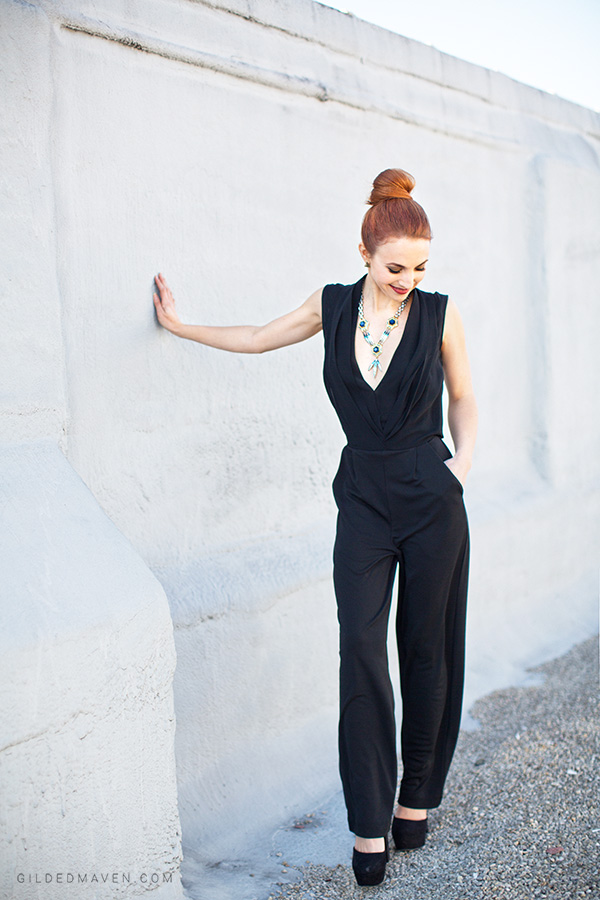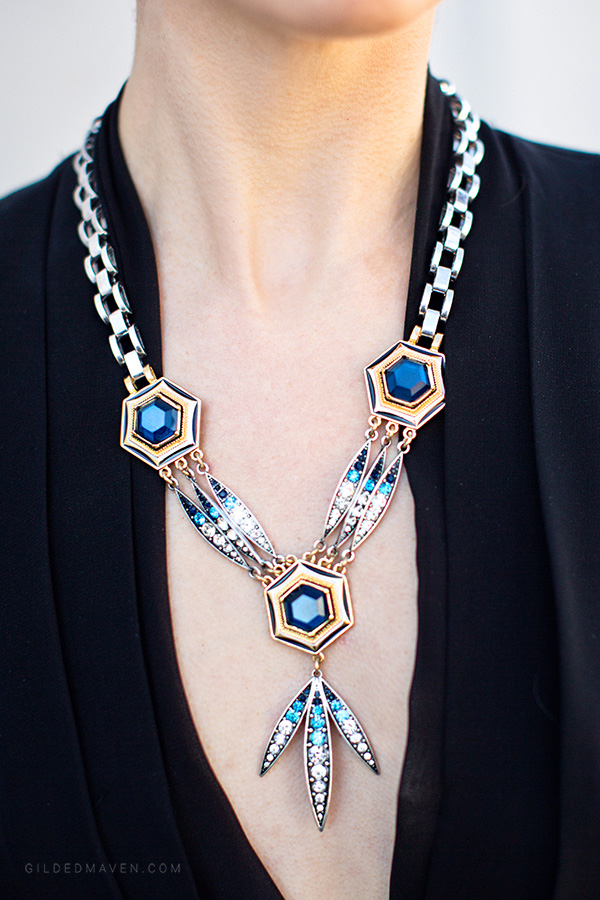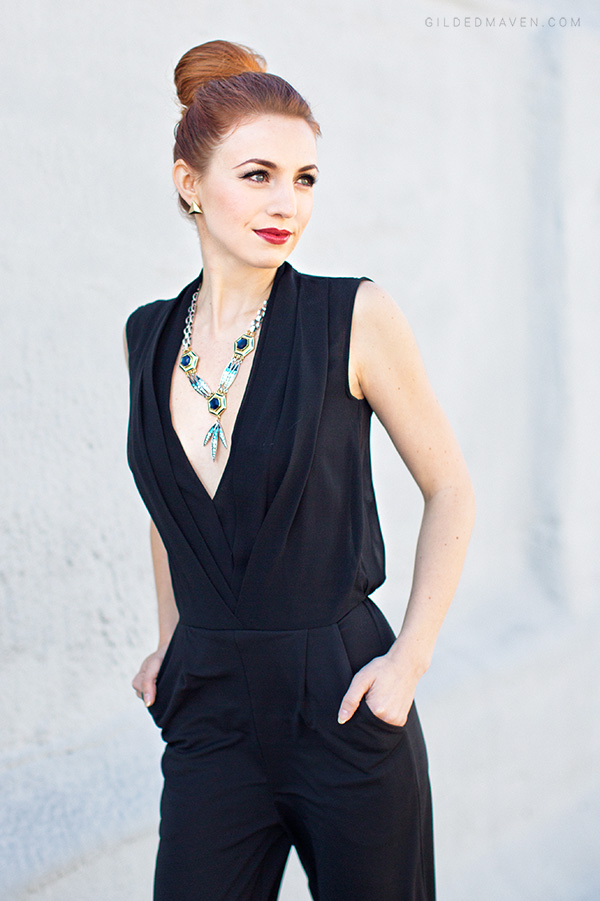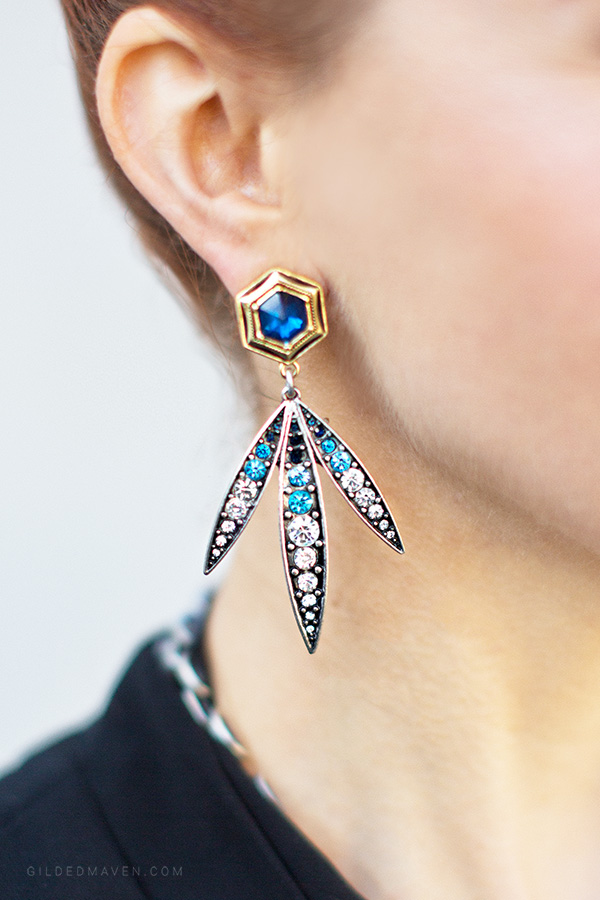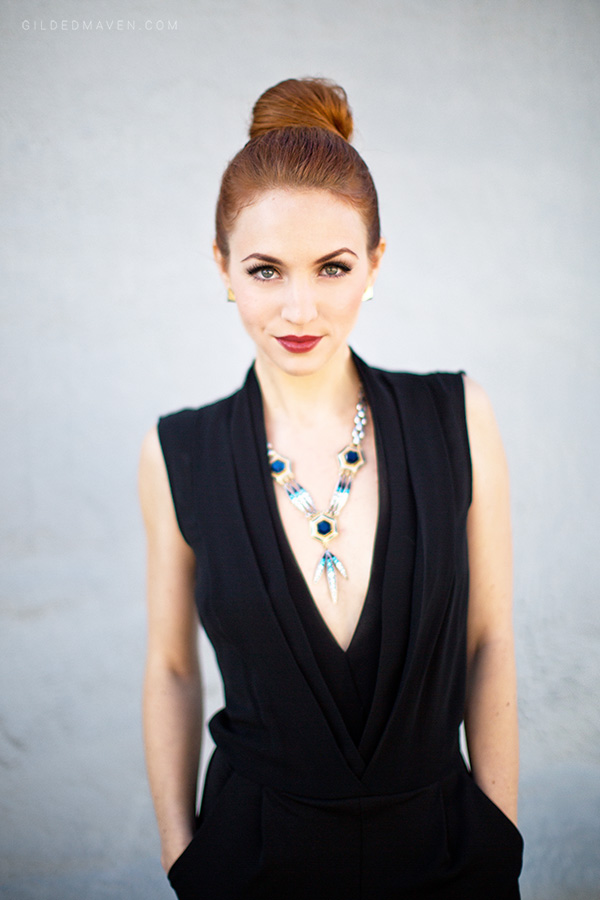 Jewelry
Luna Flora Necklace | NEW! Gilded Maven Collection
Luna Flora Earrings | NEW! Gilded Maven Collection
Fab Jumpsuits
Crepe Cutout Jumpsuit | Jonathan Simkhai
Cat's Meow Black Jumpsuit | Lulu's
Eaton Jumpsuit | Young, Fabulous & Broke
Double V Solid Jumpsuit | Vince
You Send Me Black Jumpsuit | Lush
Have fun and don't let winter dull your sparkle!
Xoxo,

Photos by Andrew Kung Photography