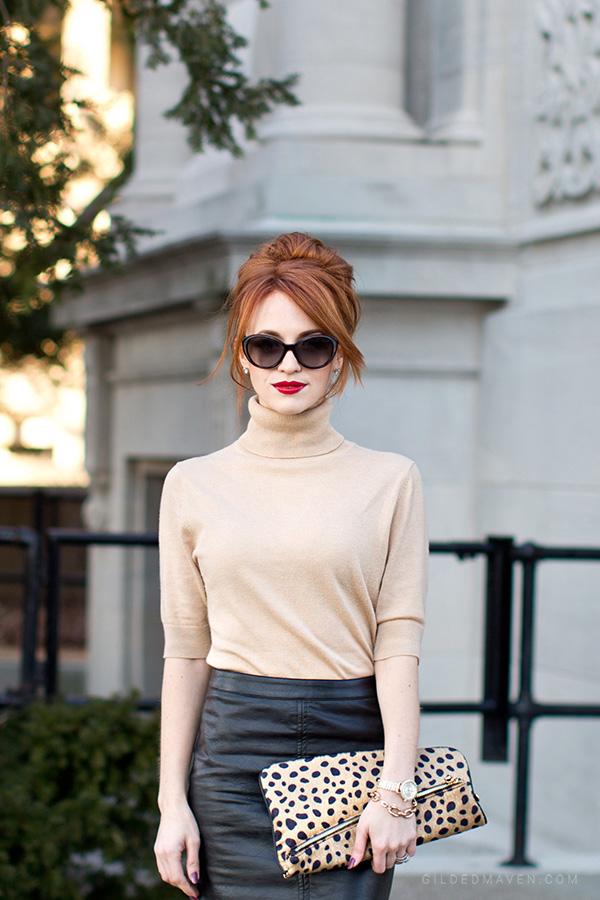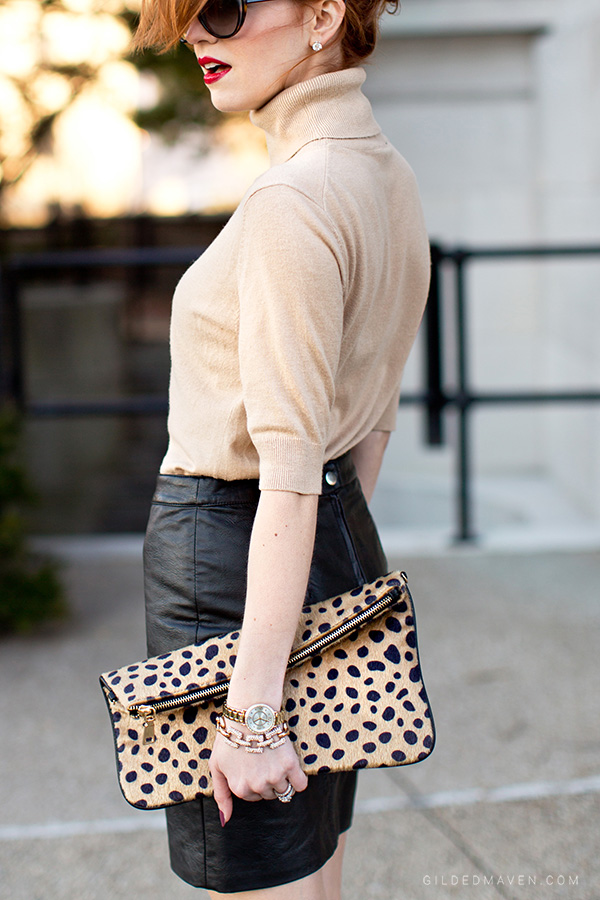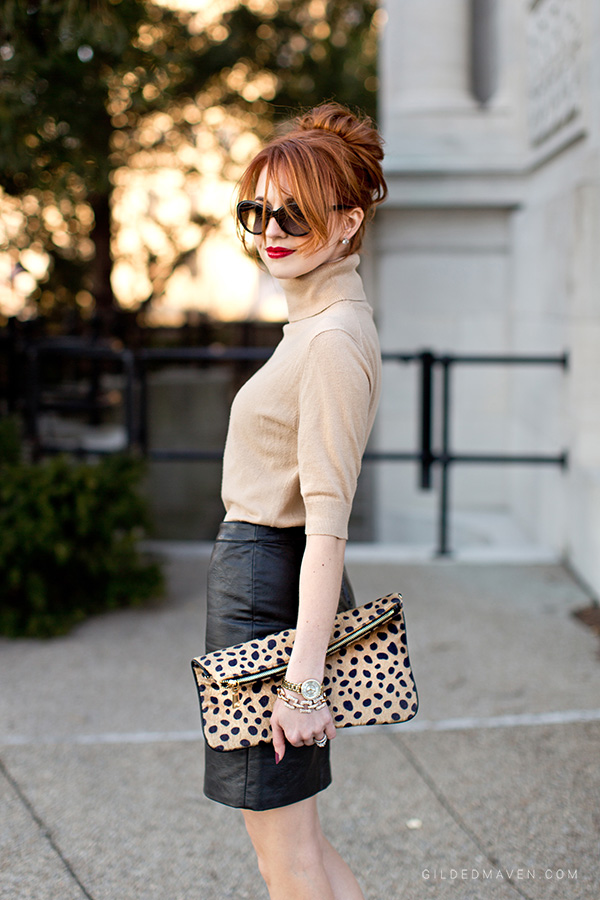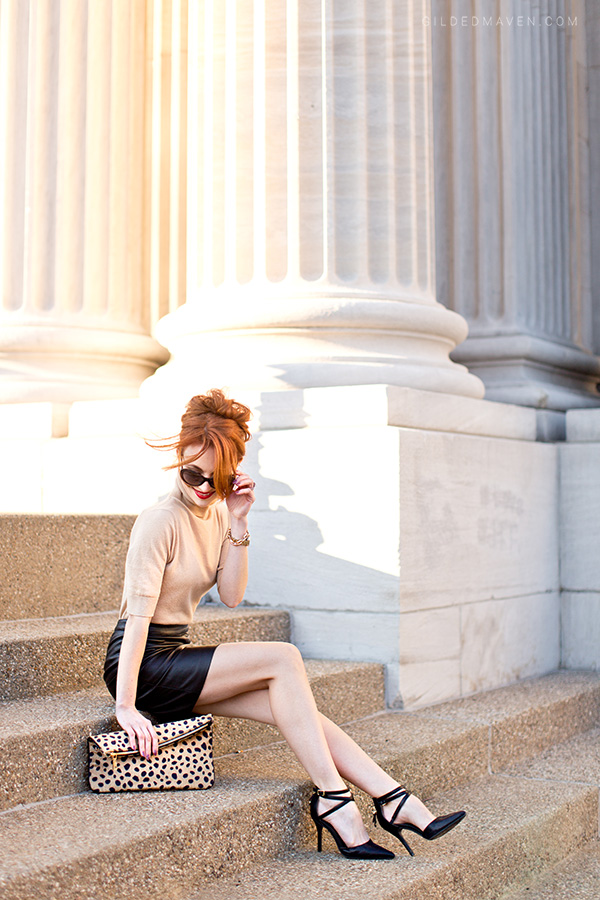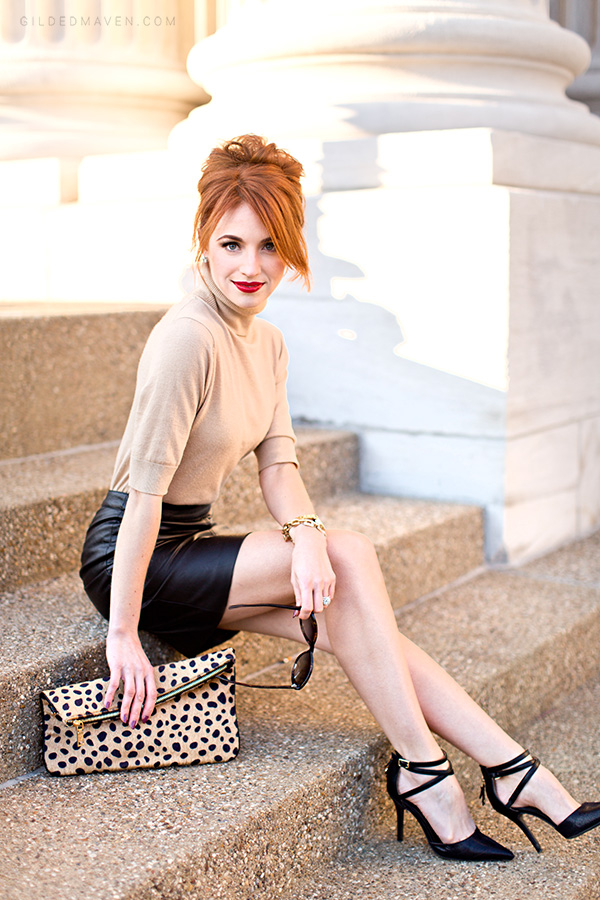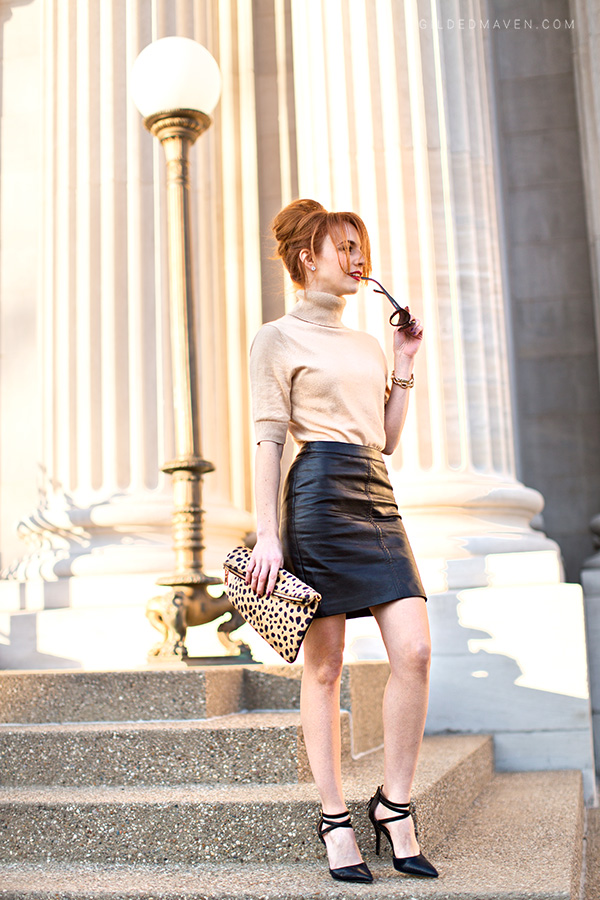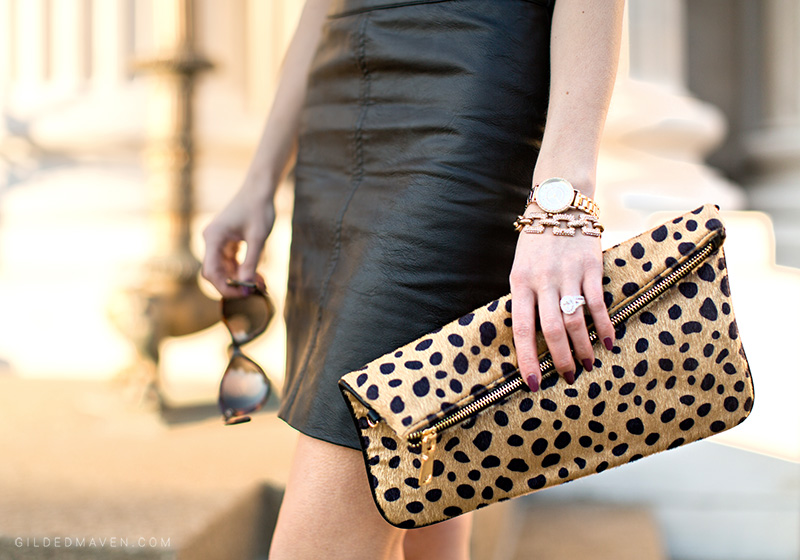 The work week is almost behind us! Have you survived? Better yet, has your wardrobe? Spice up your office attire with a work-friendly leather skirt. Scared of bringing leather into the workplace? Don't be! Just pair with a neutral turtleneck and a fun accessory. Choose a chic black pump shoe and let out your inner #BOSSBABE.

Just CLICK the links below to shop the post!
Versace Cat-eye Sunglasses (perfectly chic for every day)
Marc Jacobs Henry Glitz Gold Watch
My signature color is Passion: Chanel Rouge Coco Red Lipstick
I am seriously carrying this fold-over leopard clutch with every single outfit lately. I got it thinking it may be fun for every now and then, but it is AMAZING and spices up literally ANYTHING you wear. It is the hot accessory of the moment for a good reason.
Xoxo,