My country upbringing is often reflected in what I choose wear to be most comfortable and could probably be best described as 'Dr. Quinn chic' in all seriousness. I tend to be drawn to natural textures & fibers like cotton, wool and leather. But even still, I love a touch of glamour and will NEVER miss an opportunity for a great statement accessory. When on the go, whether shopping or hiking, a simple cross-body bag is all that is necessary to keep you roaming hands free. This very simple & primitive one by Ryan Michael is a favorite and only $85. When wearing looks like this it is best to not get fussy with your hairstyle. A simple braid or side pony will do.
OH, and just WAIT until you see the deal I have for you on this gorgeous sweater (it's UNDER $20)! You'll be thanking me. Shopping details at the bottom.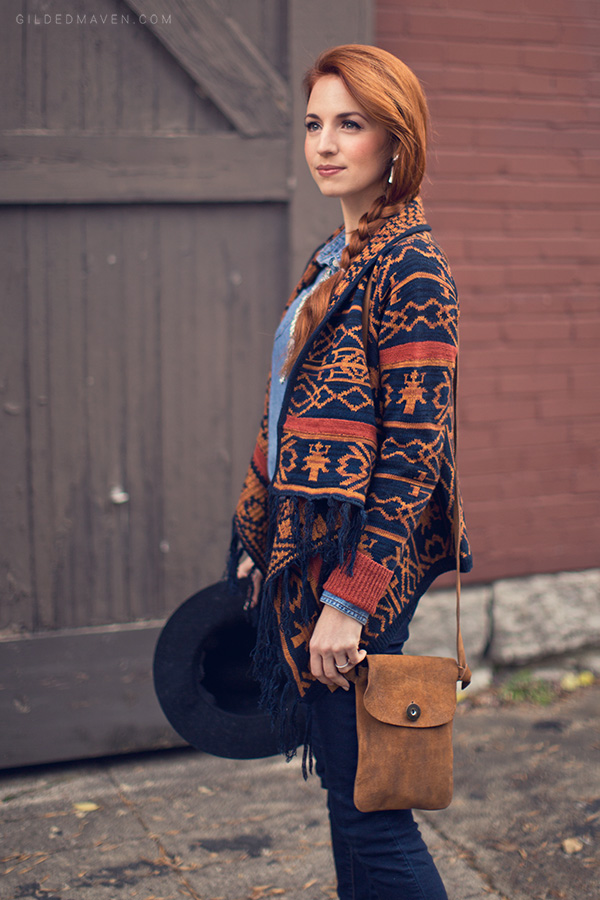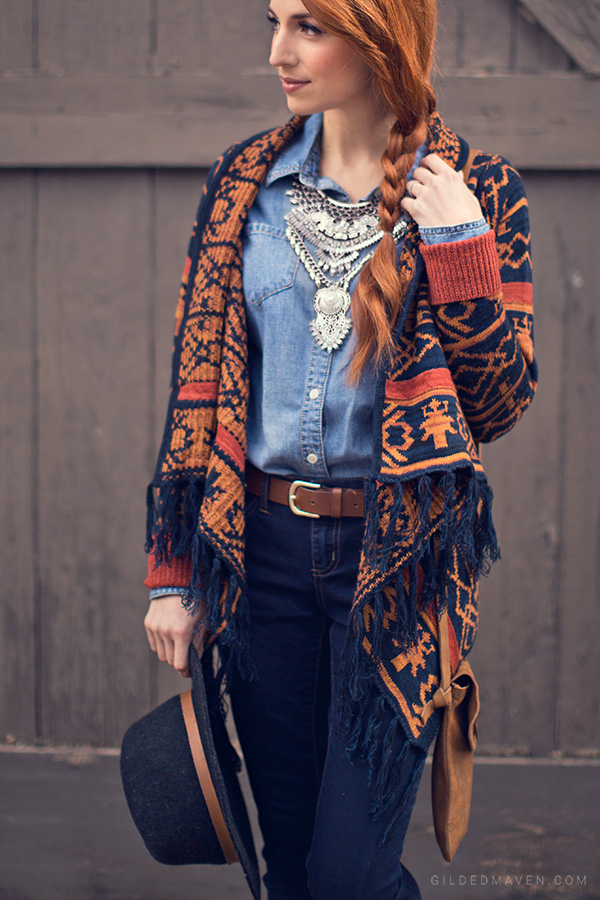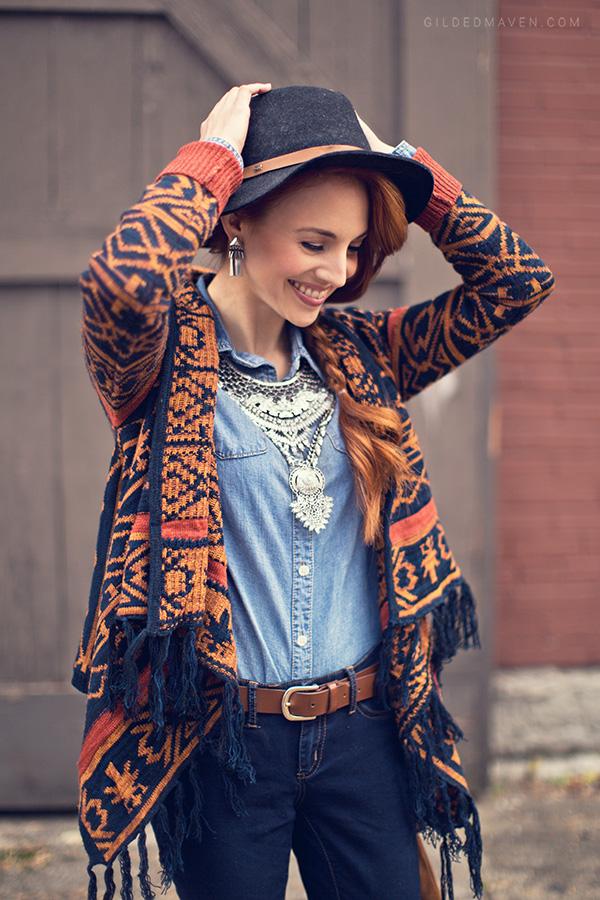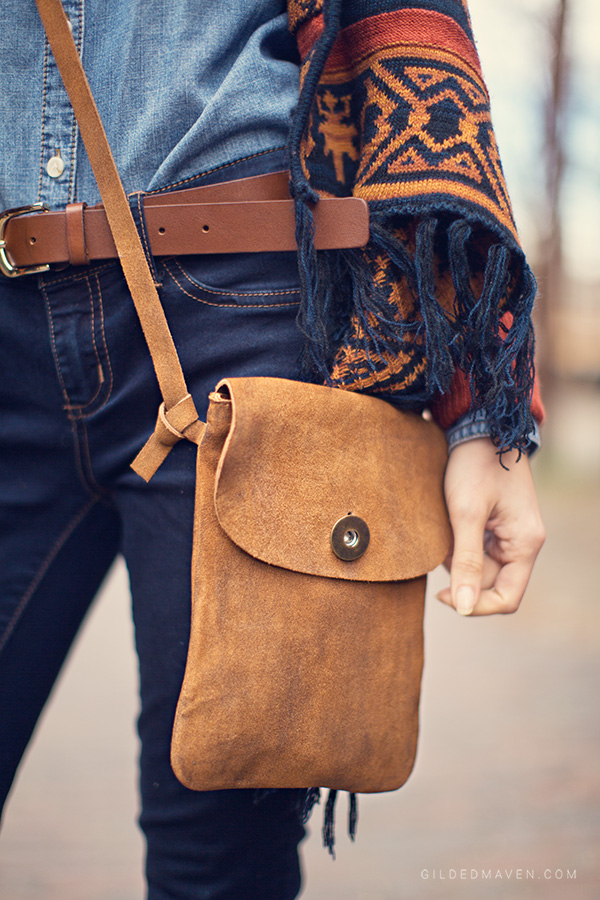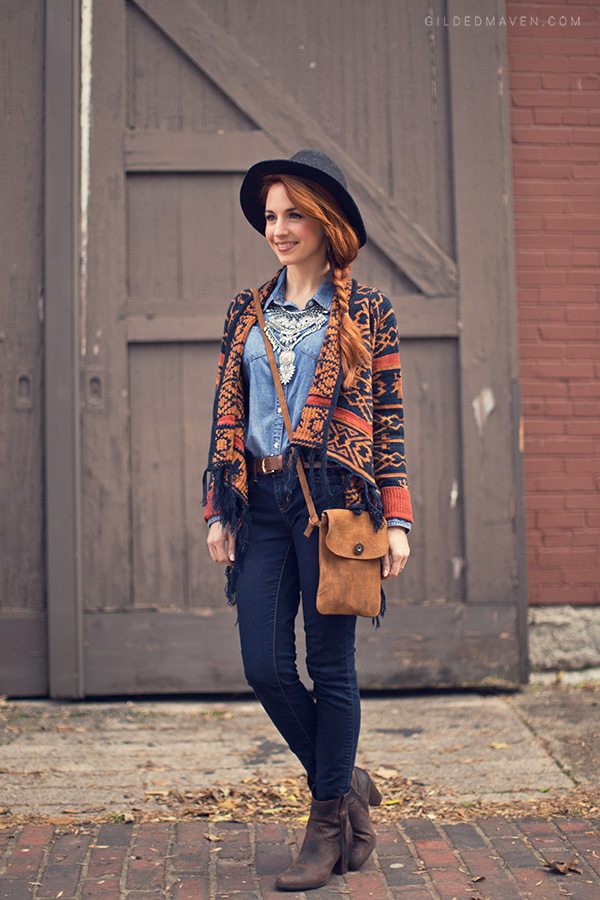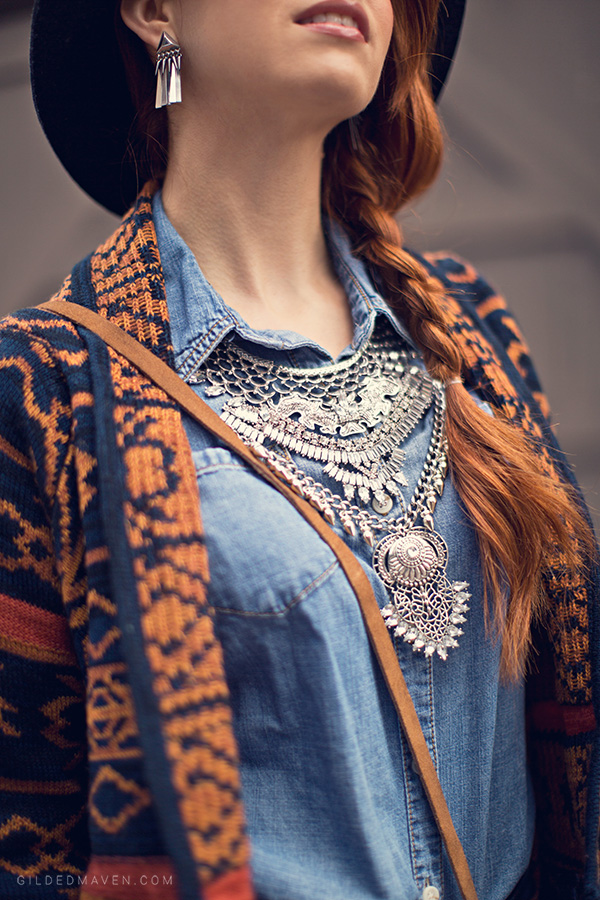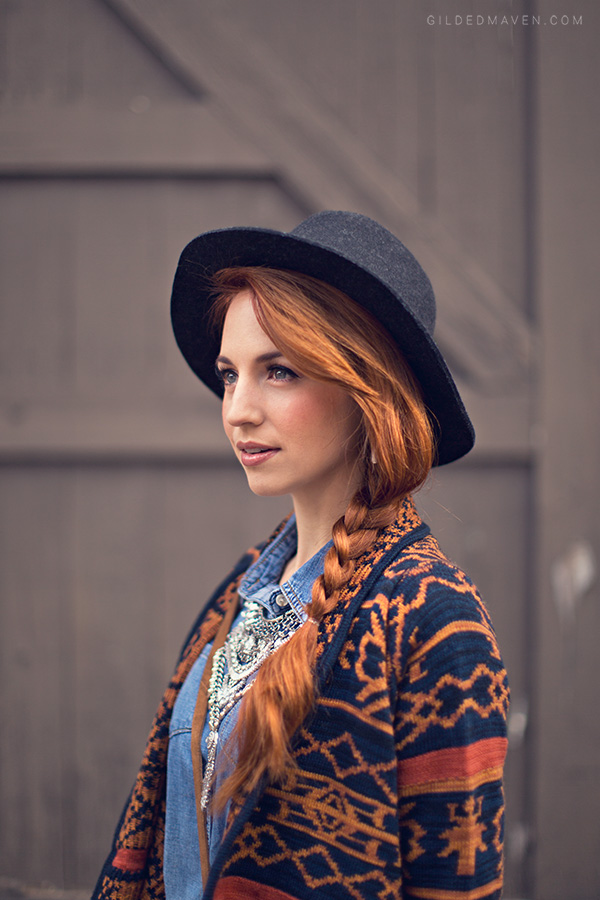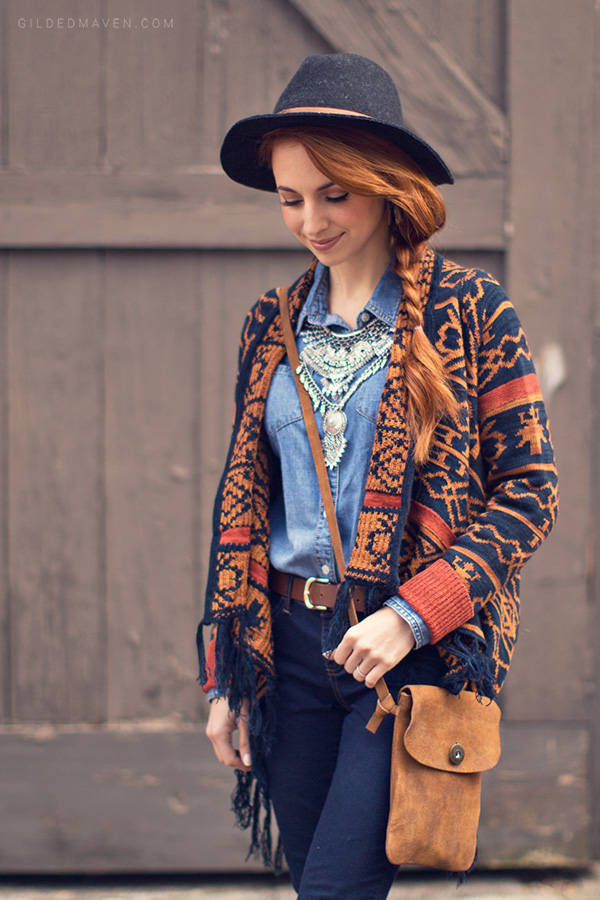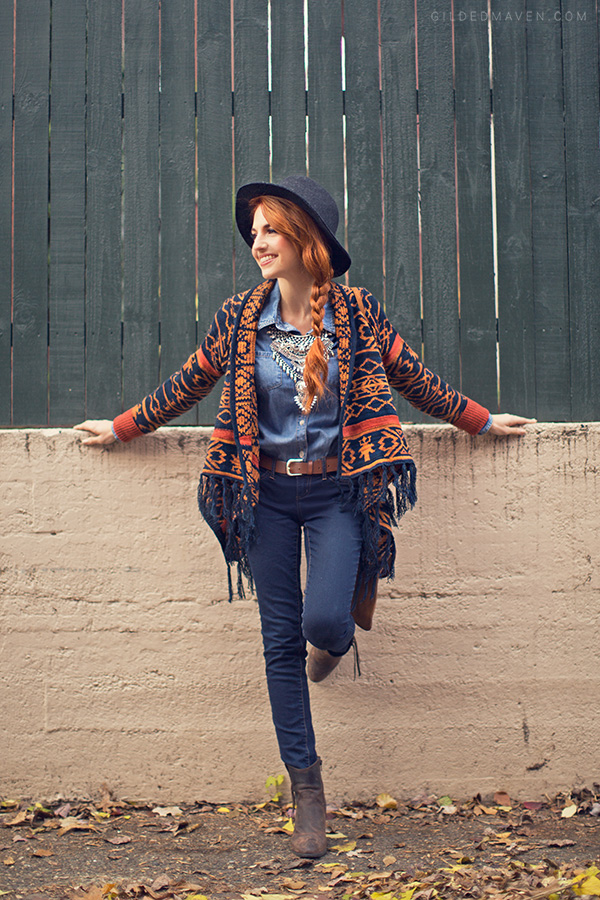 Belle Du Jour Fringe Trim Cardigan | Macy's (On SALE for $15.99!! Use promo code WONDER for another 15% off! Seriously.)
Lucy Saw Tooth Pocket Tencel Shirt | Ryan Michael (similar)
Phoenix Necklace | The Gilded Maven Collection
Rose's Favorite Cross Body Bag | Ryan Michael
Trusty Black Wool Hat | Billabong
Don't forget about the huge GIVEAWAY that is going on right now!! Check out all the details HERE asap and enter two times! You don't want to miss out on this one!
I hope everyone had an amazing holiday! Stop by the Gilded Maven Jewelry Collection and take advantage of the huge after Christmas SALE!
xoxo,