In need of the perfect gift for all the trés chic ladies in your life who have everything? Perhaps you just want your makeup vanity to look like you hired an interior designer to arrange it. Oh, you're getting married and you have 15 bridesmaids? Problem solved.
I have a dear love for everything lucite. The crystalline clear acrylic has seen a major comeback in recent years and I'm not complaining. Every room seems to receive a quick designer update once this one element is added. And what better way to do that than with a personally monogrammed tray perfect for perfume, jewelry or… martinis. Parker and Palmers makes just the one.
Did I mention the BEST part? It's fully customizable with any color, font or pattern than you can possibly imagine.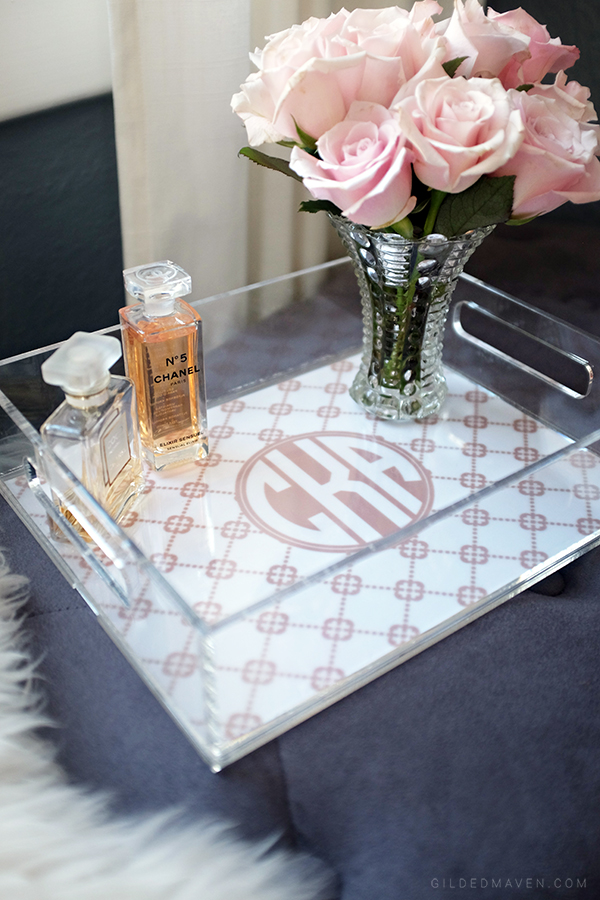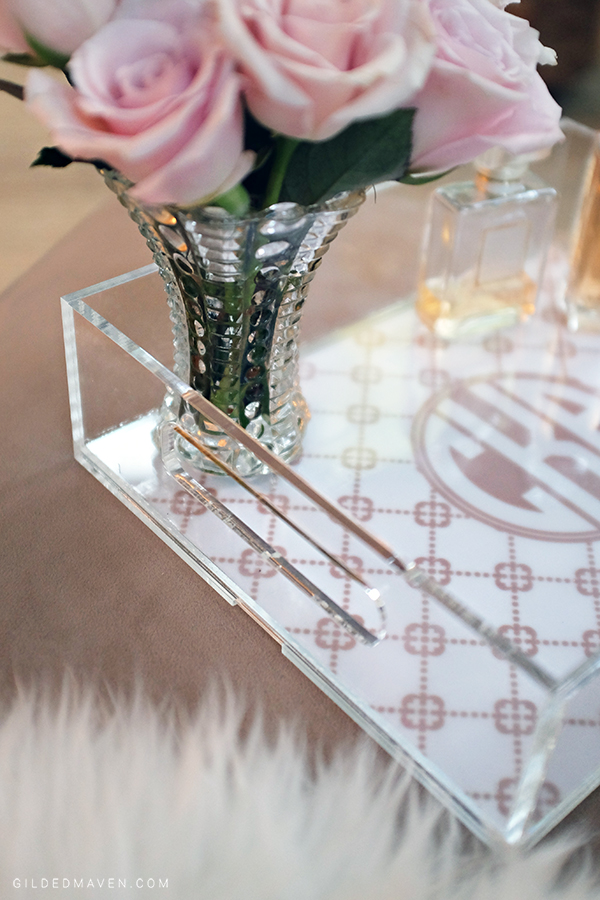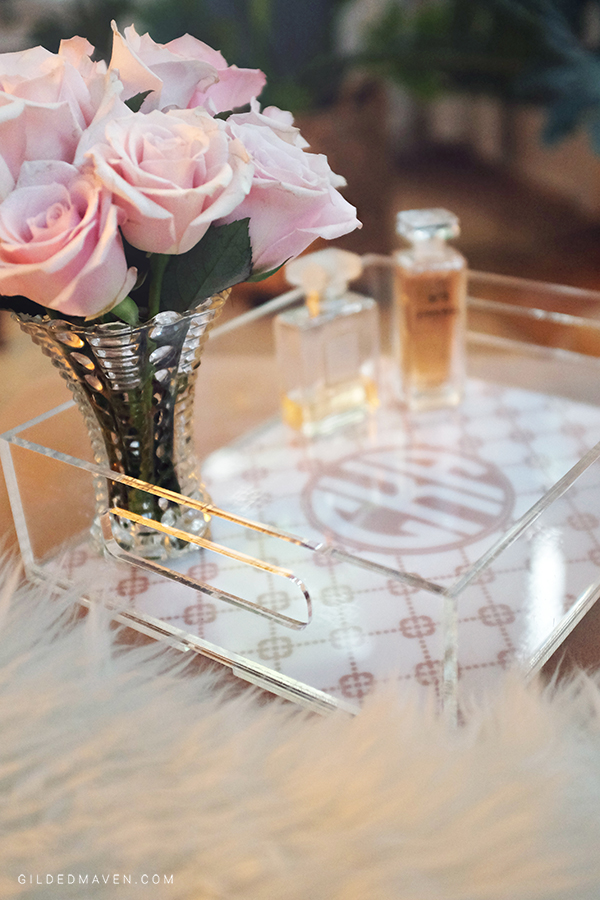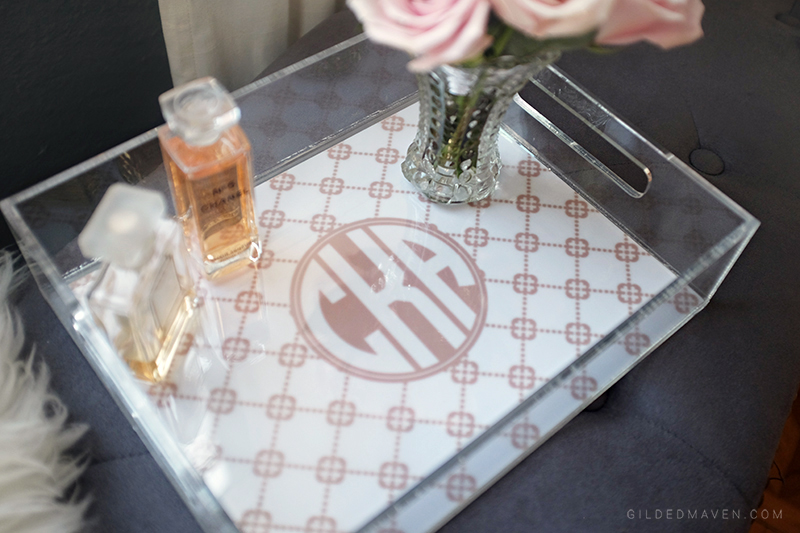 Get it this Monogrammed Lucite Tray by Parker & Palmers HERE!
It's kind of perfect, right? I know. Get your orders in now before the Christmas rush hits!
xoxo