Every homeowner has a budget for decorating, whether it be luxurious… or as in our case, relatively non-existent. So much cost was immediately eaten up when updating our 1800's home that I had to get creative to achieve the style that I adore. Lucky for me, I'm not short on creativity and I'm practically in a relationship with Mr. Gold Spraypaint.
A neutral Hollywood Regency style decor really suited our front living room, and I needed a nice airy shelving unit to display pretty things. Enter: the Ikea Vittsjo shelving unit. With a little magic, I was able to achieve EXACTLY what I wanted… and all for UNDER $100!!
Details at the bottom!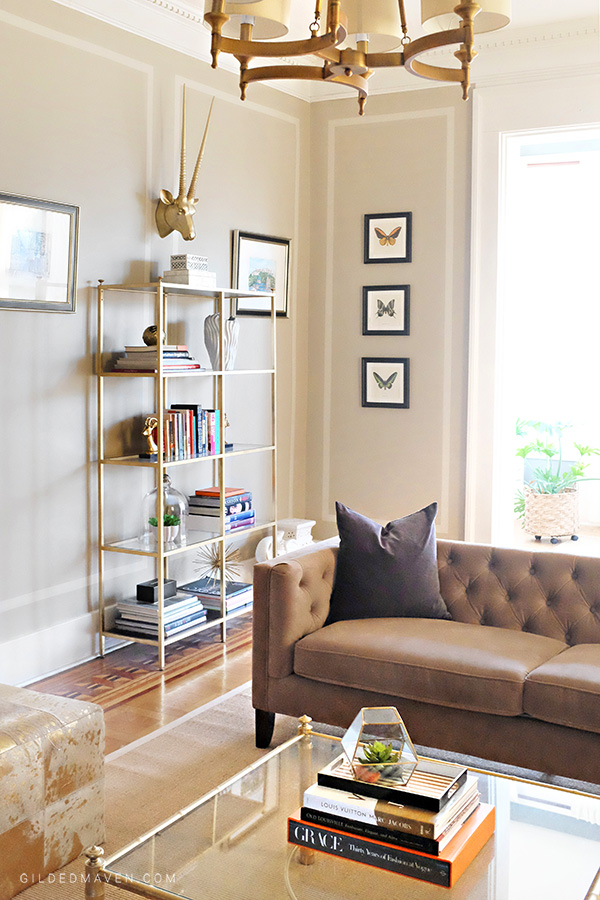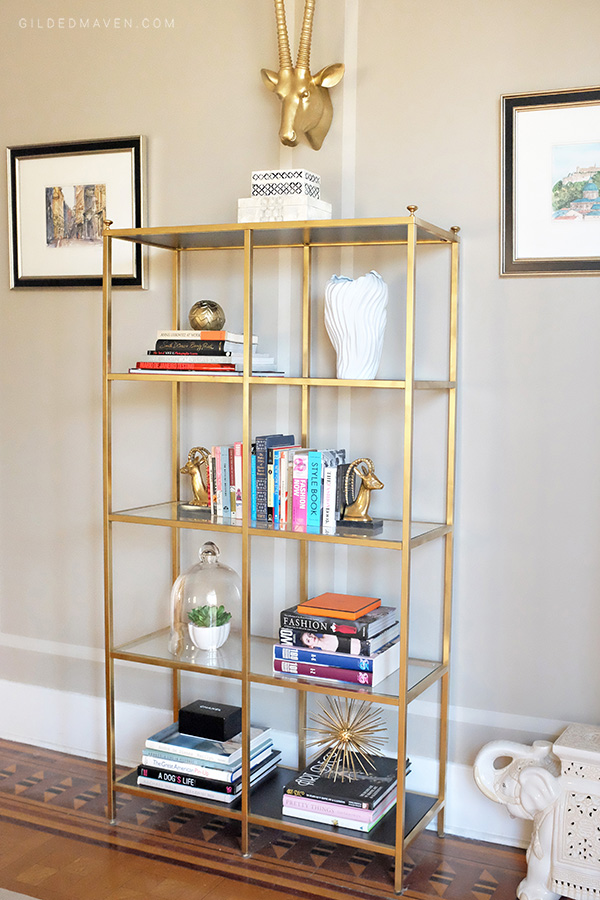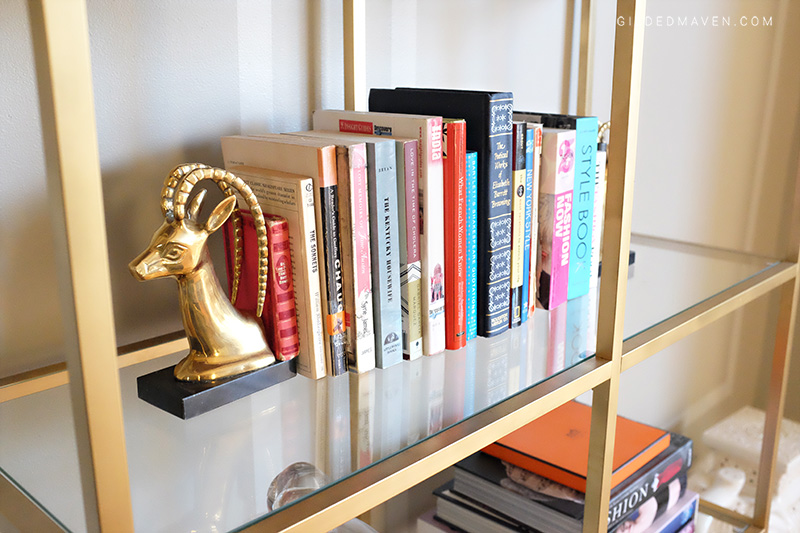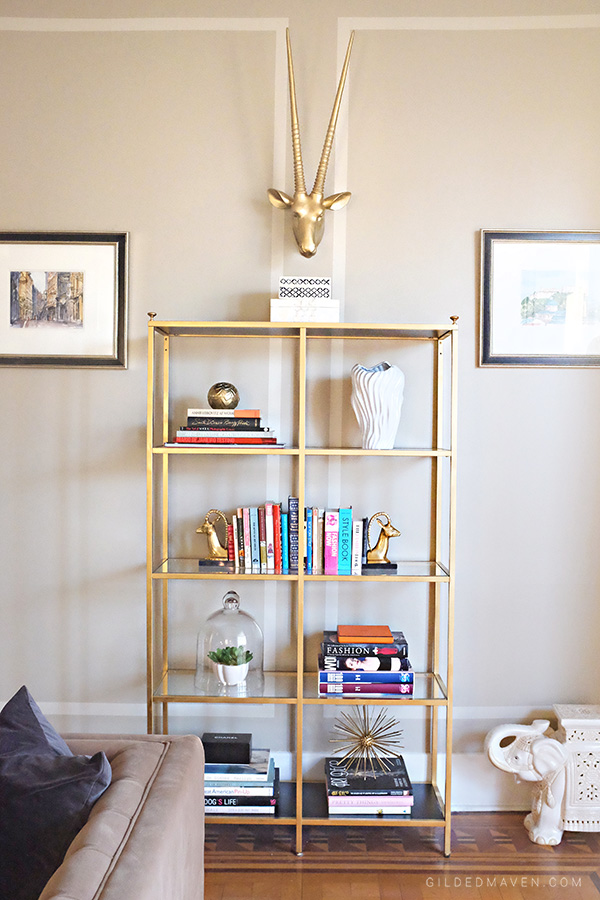 Not too shabby, eh? Here are the basics of what you will need for your project. First, you will need to assemble the shelving unit paying close attention to the delightfully adorable Ikea directions. Under no circumstances should you assume that you are too smart for the provided booklet. You have a 99% chance of being wrong and will redo it at least twice. Just saying.
To give the shelf a more expensive and custom look, I added four golden knobs to the top four corners of the piece. This also made it coordinate with our vintage coffee table – but regardless, the small detail certainly gives it a much classier appeal.
I chose to paint the shelf frame my backyard on a not too breezy day so as not to waste paint. Be sure to let it dry between coats. More details below.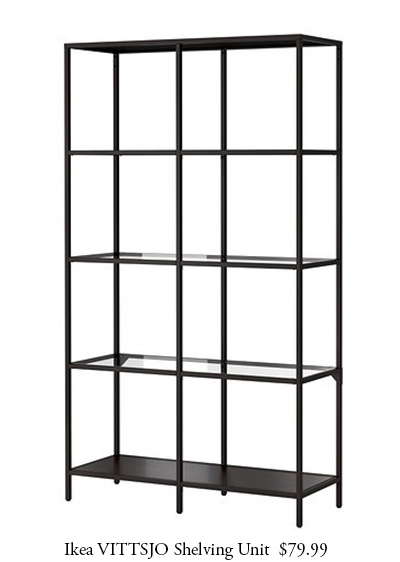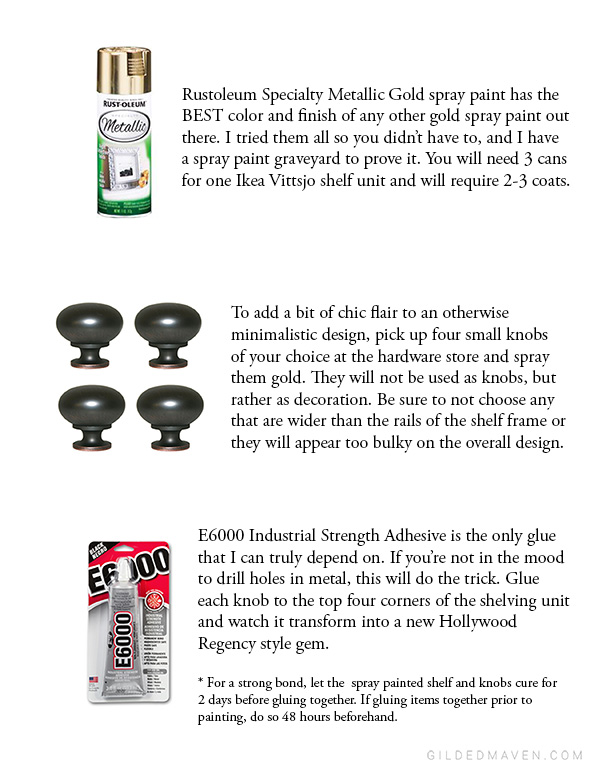 Now comes the FUN part! Spending countless hours arranging and rearranging your oh-so-chic decor. I made the shopping easy for you above, pulling my favorite pieces that make our house feel like home! Pour yourself a glass of wine to congratulate yourself on being so awesome, saving so much money and swear any accomplices to secrecy. I'm share my secrets so you don't have to.
Xoxo,