Here in the South, we love our pineapples. After all, they are the icon of hospitality and symbol of a warm welcome. (We take that stuff seriously.) So when I stumbled upon these swoon-worthy gilded tumblers by The Pineapple Co. at Miss Molly Vintage, I HAD to share them with you because they are such a deal! I have been quite literally drooling over a set since they graced my Pinterest feed sometime last month. Some shops and boutiques are listing them upwards of $95+ each and I found them on MissMollyVintage.com for only $35! Can you even think of a better hostess gift for your next soirée? No, you simply cannot. It is safe to say that I am obsessed with my new golden beauties, and I love how the lid can become a stand!  My bar cart just got WAY cuter. (Have a look at my tutorial on how to style your bar cart here.)
Luckily, they couldn't have come at a more perfect time. The Kentucky Oaks and Derby are this weekend, and while many know the official drink of the Derby is the oh-so traditional Mint Julep, many may not know that the official drink of the Oaks is the 'Lily'! It is a fruitier (and imho tastier!) cocktail than it's companion. At the bottom I will share with you a new craft cocktail twist on the drink that is perfect for my new pineapple tumblers… the Tiki Lily!
You can score your own Gold Pineapple Tumbers by The Pineapple Co. HERE! (and yes, they come in copper too!)
Need to jazz up your home bar? I listed some of my favorite cocktail essentials below. Polka dot ice buckets? Of course!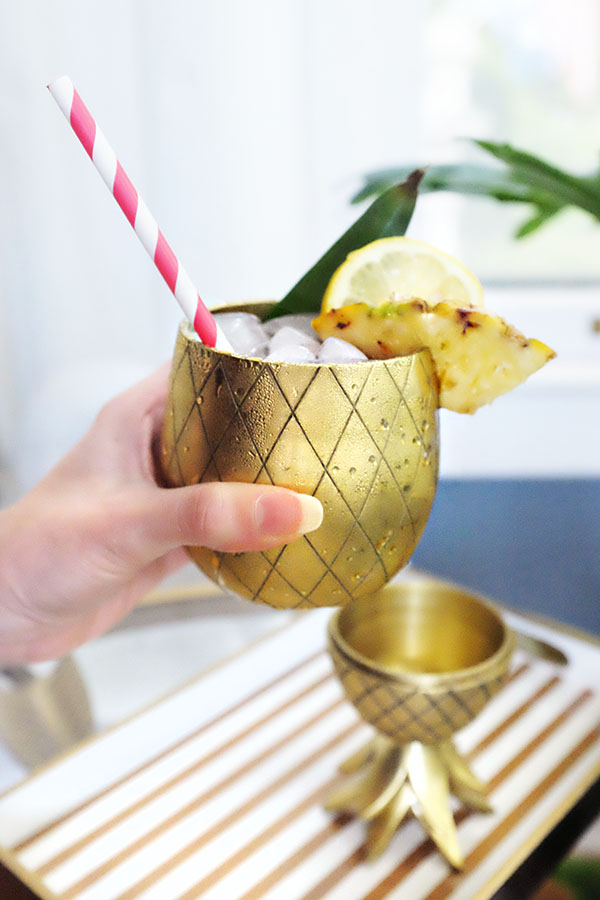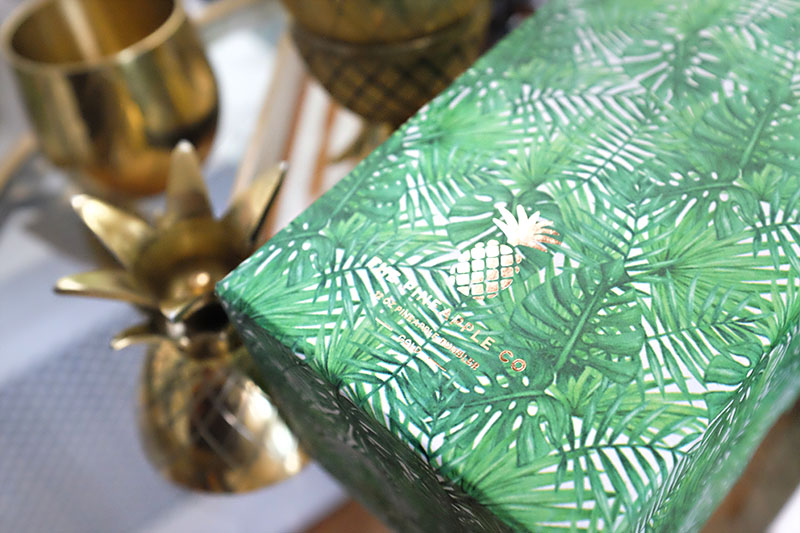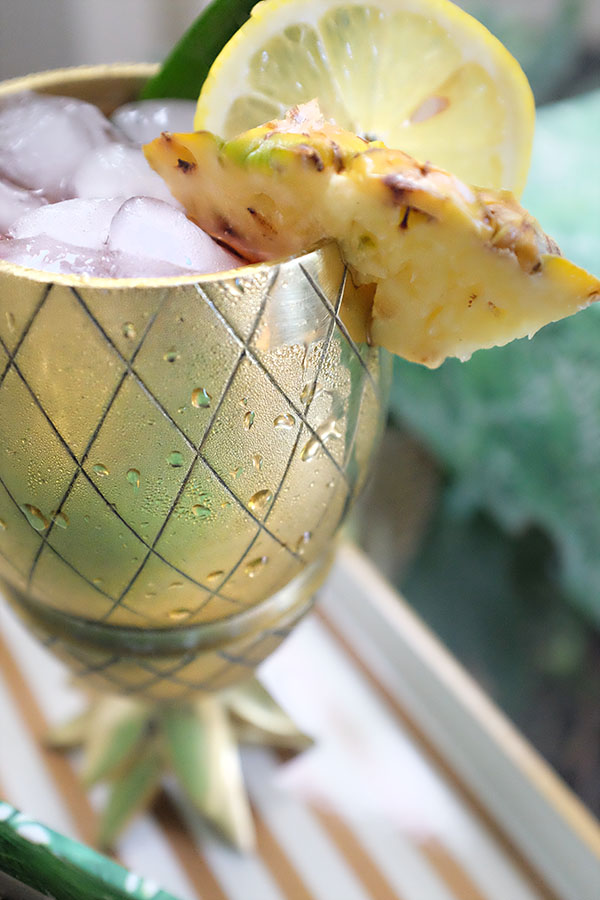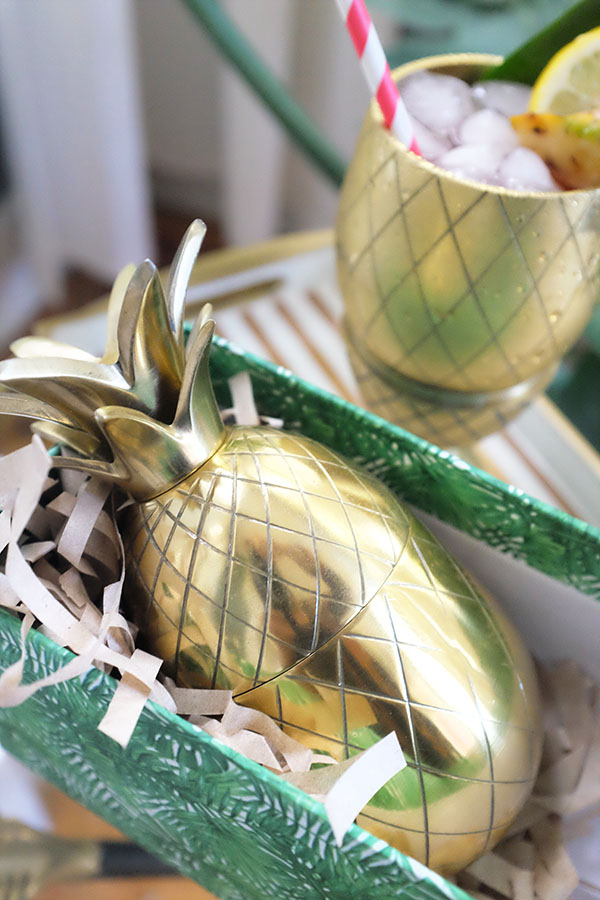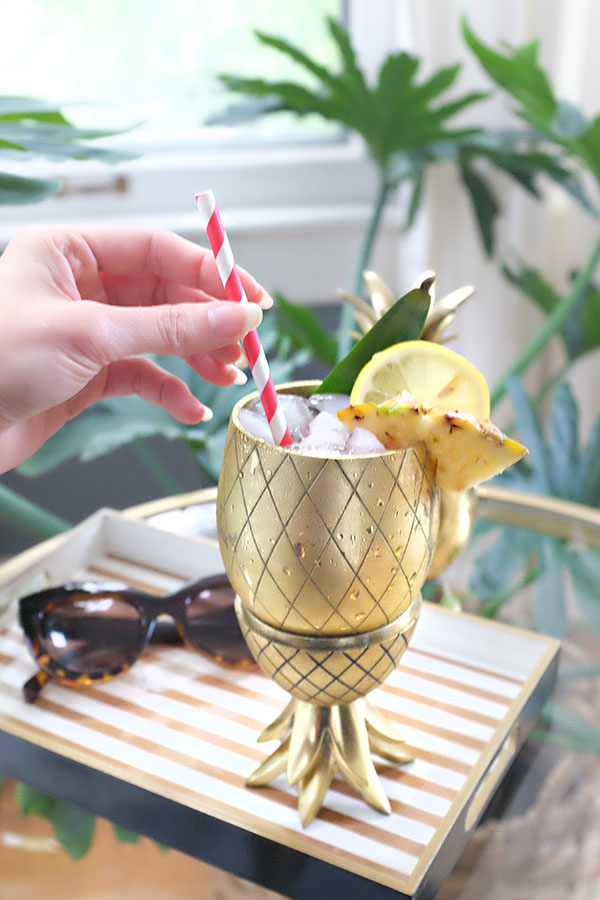 Aren't they too adorable?!
Now for the PERFECT drink! Check out Bartender Eron Plevan as he shows us how to make a Tiki-inspired Oaks Lily!
I hope that you found some inspiration! Have an incredible Oaks and Derby Day y'all!
CHEERS!