I got myself a gift that keeps on giving this past year for Christmas, and it is one of the best things EVER. Imagine if instead of getting magazines in the mail every month with ads for products that don't even appeal to you, you had an adorable bag of fun cosmetics delivered right to your mailbox. And not just any random, useless beauty products – these are ones that are specifically hand selected for your eye & hair color, your personal style and even health preferences.
First, I went to Ipsy.com and took a short quiz about myself. I even noted that I like products that are both glamorous and paraben free… and in colors that needed to work for a redhead. (Finding cosmetic colors fit for redheads can be a struggle!) I was skeptical since it's hard enough for me to find lip colors I like on my own, nevermind a person doing it who has never even seen me before. The next challenge for them was that I am health conscious and like my cosmetics to not contain parabens, amongst a short list of other things. I'm not sure if you've noticed, but products in that particular demographic tend to be quite pricey. I hesitantly signed up for a monthly subscription anyways for only $10 and waited to see what would happen. I mean, how could 10 bucks get me much of anything anymore?! A couple weeks passed and my first Glam Bag came. I opened the sparkly pink envelope with delight to find a cute little pouchette full of goodies! I couldn't believe that there was a full size Pacifica lipstick in a shade that is PERFECT on me and even a travel sized Tarte Amazonian Clay finishing powder in addition to three other items.
(You can sign up on Ipsy.com HERE!)
I am two months into my subscription and I want to show you what I've gotten so far!
My January Glam Bag contained a dreamy Hanalei Sugar Lip Scrub which is seriously amazing, A full size Mr Write (NOW) Eyeliner Pencil by the Balm.com in a plum shade that makes my blue eyes POP, a Skone smudger makeup brush (a $15 brush by itself), a travel sized Burt's Bees Cleansing Oil, and a full size Pixi by Petra eyeshadow duo that totally works with my hair AND eyes! All in the cutest pouch!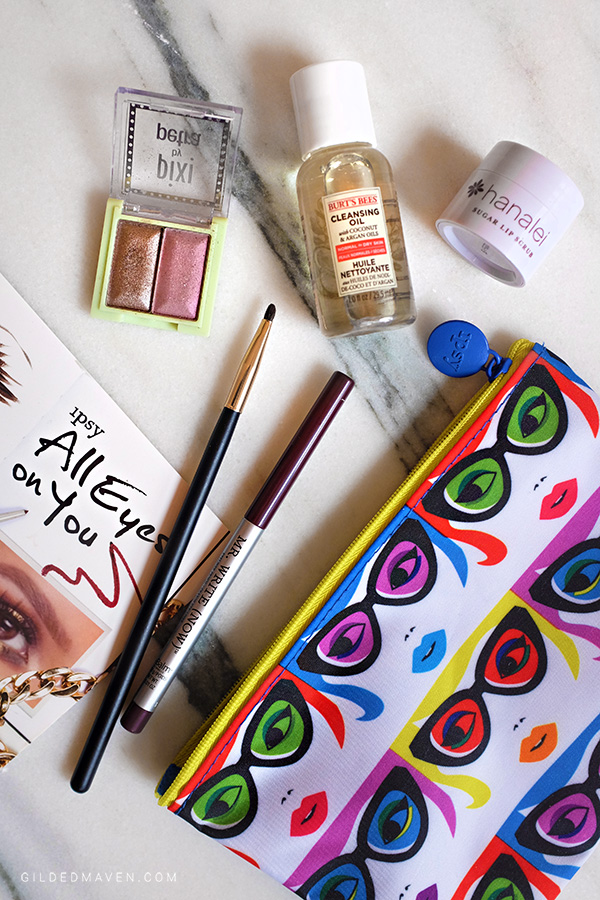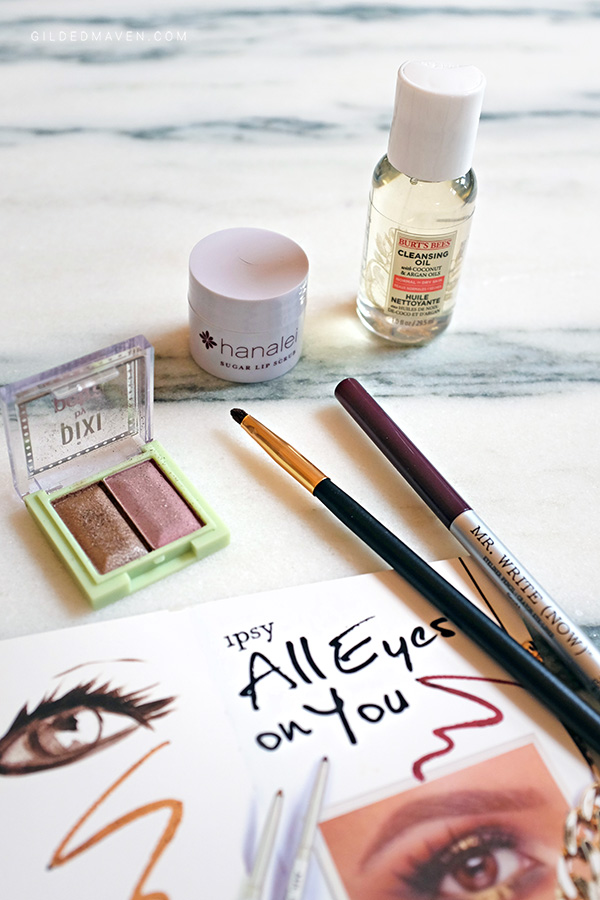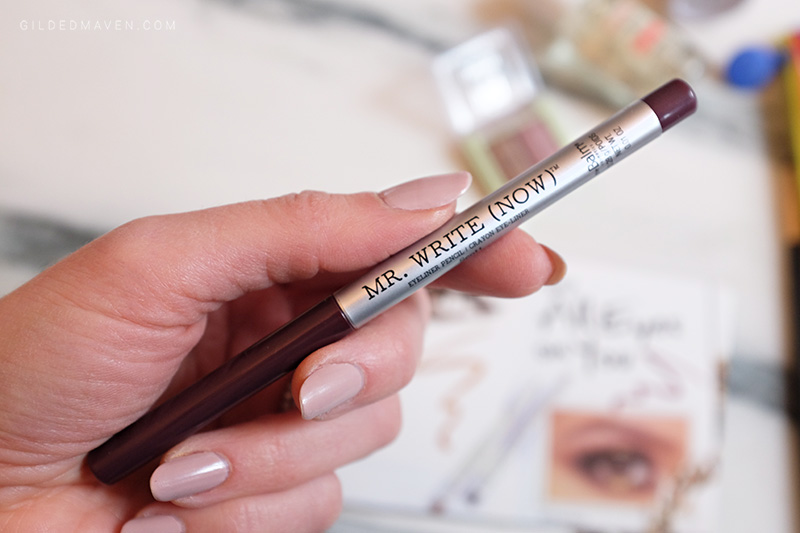 My December Glam Bag contained a travel sized ACURE Organics Cell Stimulating Facial Mask, a full sized 'Power of Love' Pacifica mineral lip color in Nudie Red (which I am now totally obsessed with), Tarte Smooth Operator Amazonian Clay finishing powder (LOVE!!) , Caudalíe Paris Vinosourse Serum (can I buy this by the gallon?), and a full sized Julie G nail color.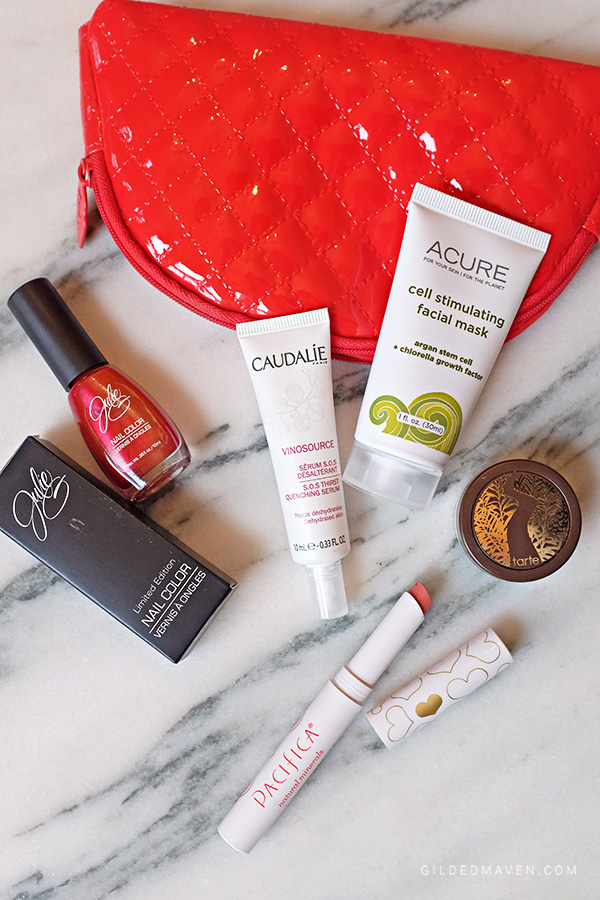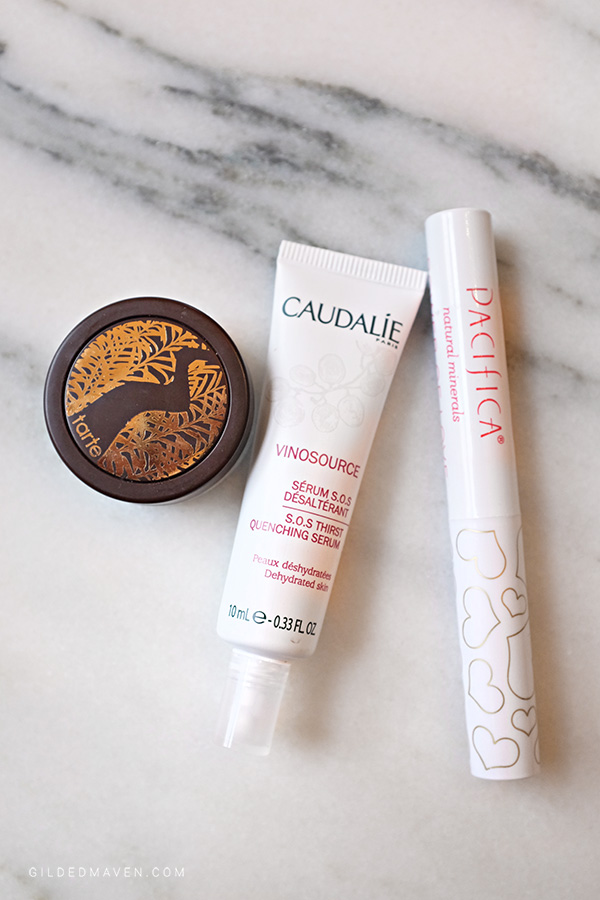 Overall I couldn't be happier. This has been such a great way to discover new products that I would have never found otherwise! Several have quickly found a home in my everyday beauty regimen. I am so thrilled that Ipsy has helped me find companies that care about safe cosmetics! I get SO excited now when I see that sparkly pink envelope come in the mail each month. And the little cosmetic pouches are great for a plethora of uses as well! Way to go Ipsy! You've got a huge fan!
OMG… I almost forgot to mention that besides the monthly Glam Bags, their site has KILLER DEALS on beauty products. Some are crazy good. You have to check it out.
Check them out or sign up here:  www.ipsy.com
Have you used Ipsy or any of these products before? Tell me what you thought or what you loved in the comments!
xoxo,