I want to take a moment to appreciate the simple beauty that is your favorite T-shirt. No matter what your mood or current situation, your fave tee is a comfort zone; perhaps even a security blanket.
Well, I have some news. An LA based designer with seriously Southern roots that has created an entire line of clothing that is just that. Everything by 2Nostalgik is designed and produced in downtown Los Angeles. With an emphasis on incredibly comfy fabrics, creator Brittany Morton has paid homage to her roots and love for home with phrases such as 'Bourbon and Brunch', 'Kentucky against the World', and simply put 'SOUTHERN'. Her brand 2Nostalgik even has a celebrity fan base ranging from pop divas Selena Gomez, Vanessa Hudgens and Hillary Duff to actress Molly Sims and handfuls of pro athletes.
After putting on my new favorite shirt for the first time before heading to a local art fair, I can see what all the fuss is about. Cheers to you 2Nostalgik! Way to represent.
SHOP 2NOSTALGIK's ENTIRE LINE HERE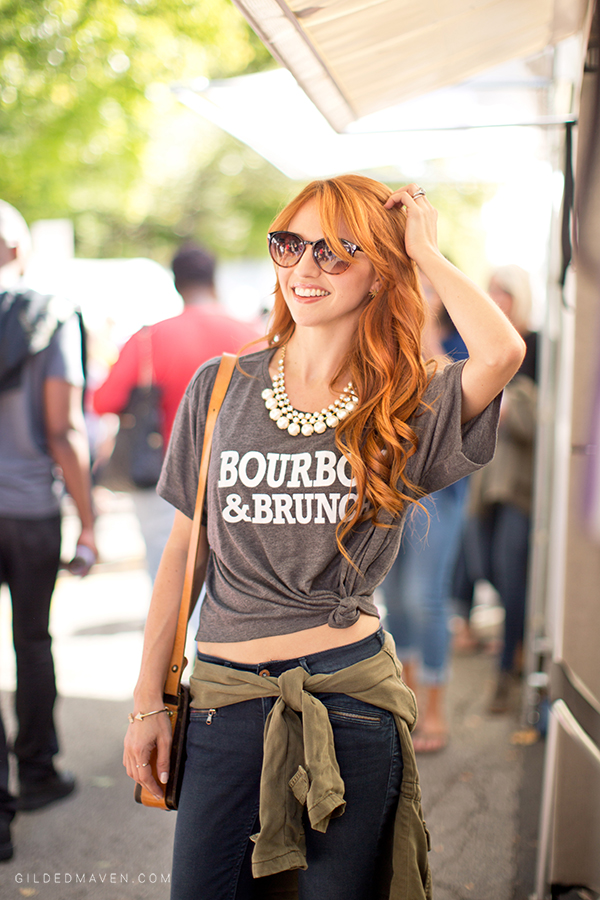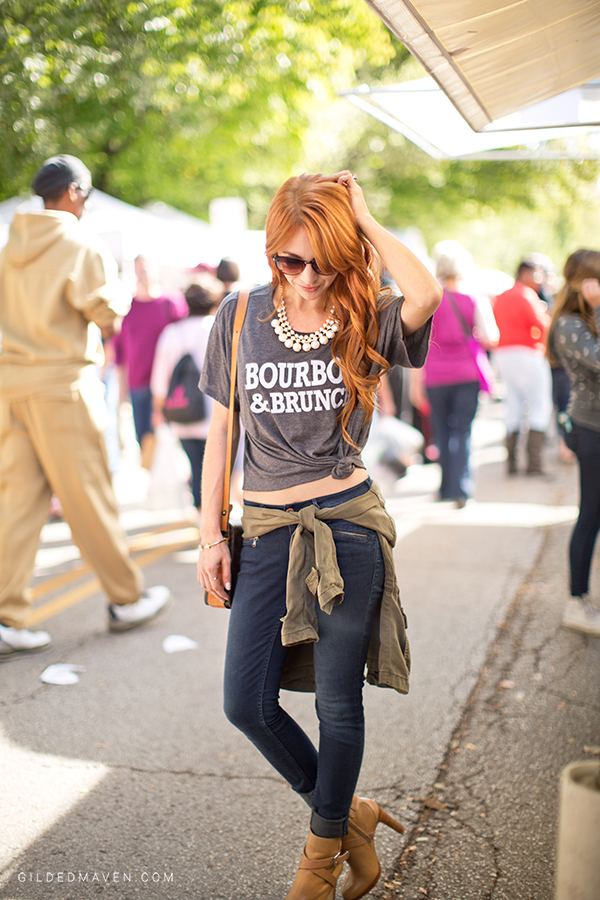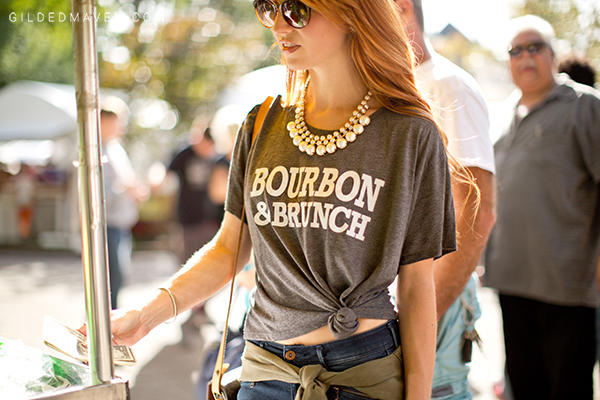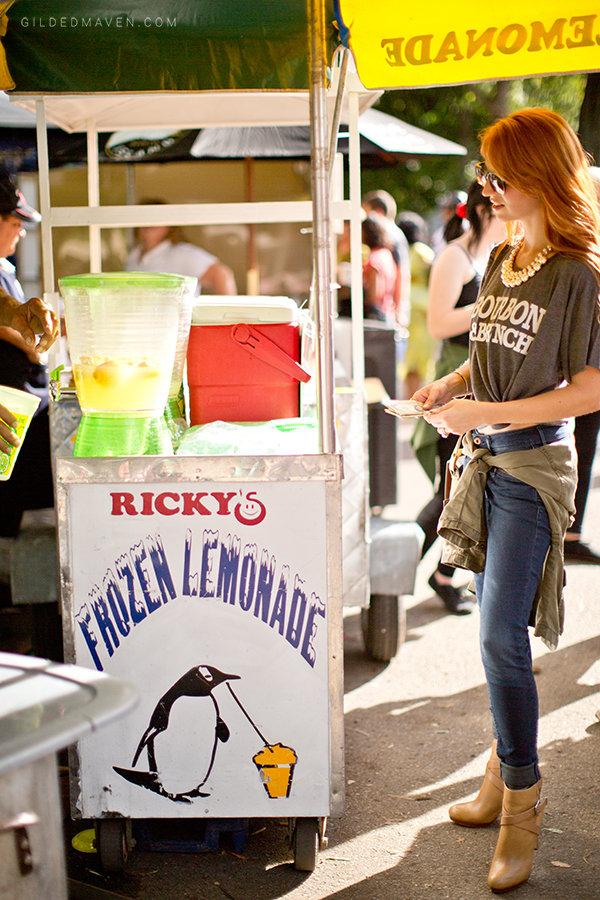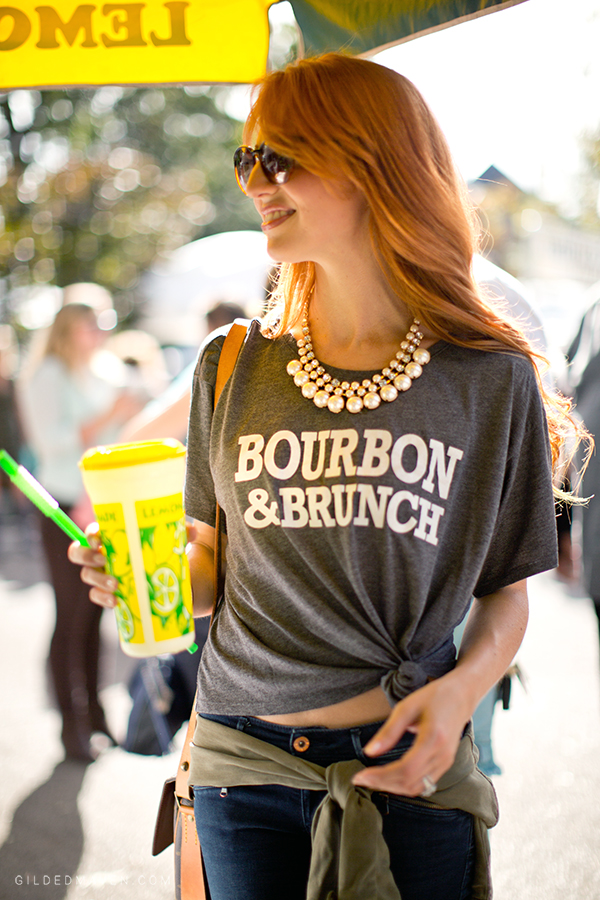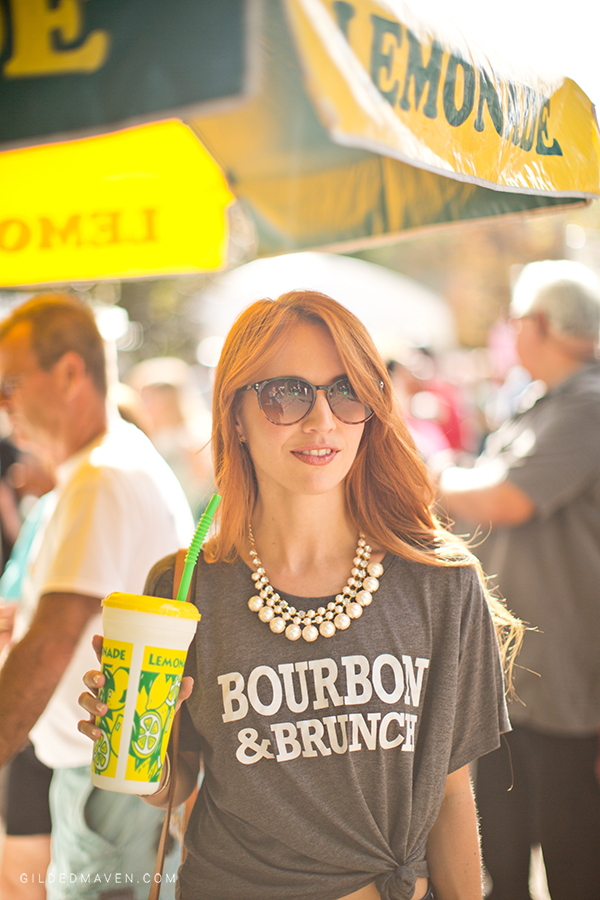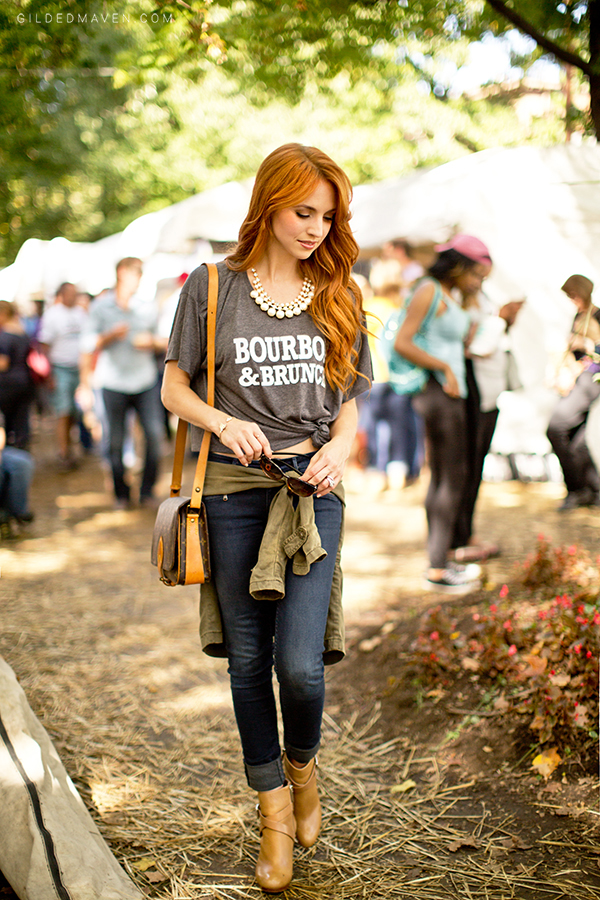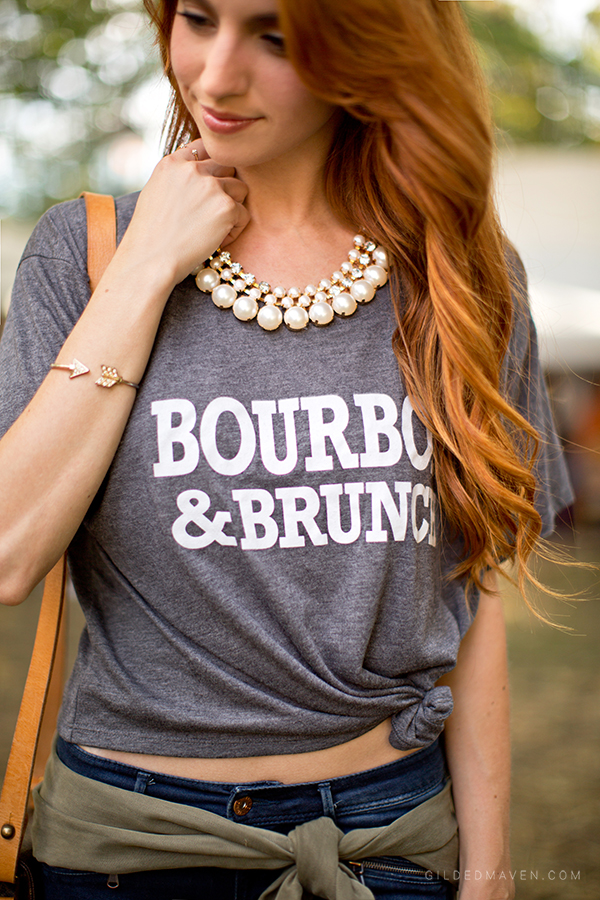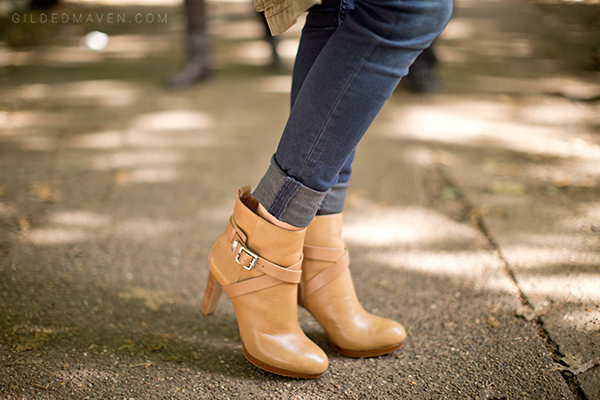 Bourbon & Brunch Tee by 2Nolstalgik (on Sale!)
Tan Leather Booties by Louise et Cie – Similar HERE!
Denim by H&M HERE
Olive Rumpled Army Jacket from Free People
Brass Arrow Cuff Bracelet by Cara Couture (on Sale!)
Layered Bennett Necklace (what I only wish I was wearing!)
Vintage Louis Vuitton Cartouchiere Crossbody on Tradesy (You're welcome)
I tend to pick style over comfort quite often, and I love fun brands that don't make you have to choose! What are some of your favorite labels that make comfort stylish? I want to know! Tell me in the comments!
xoxo