As autumn start to nudge it's way into our lives, fashion begins give way to richer fabrics and jewel-toned colors that get me all excited! It is difficult to find transitional wardrobe items for this time of year that don't require you to layer. One solution that I found was a continuation of the trendy summer off-the-shoulder top, but made in a deep eggplant purple of lush, breezy silk fabric with long sleeves. Many thanks to Jacque at Big Drop NYC Miami for this discovery! The one I'm wearing is made by Haute Hippy and feels ahhhmazing on my skin. It truly goes down in history as one of the most comfortable garments in the world. But what I TRULY love about this piece is it's versatility. You can go anywhere from brunch to cocktail hour with this one item. Can you even imagine it with chic black leather pants?! Dress it up or down – it works and it is perfect every time.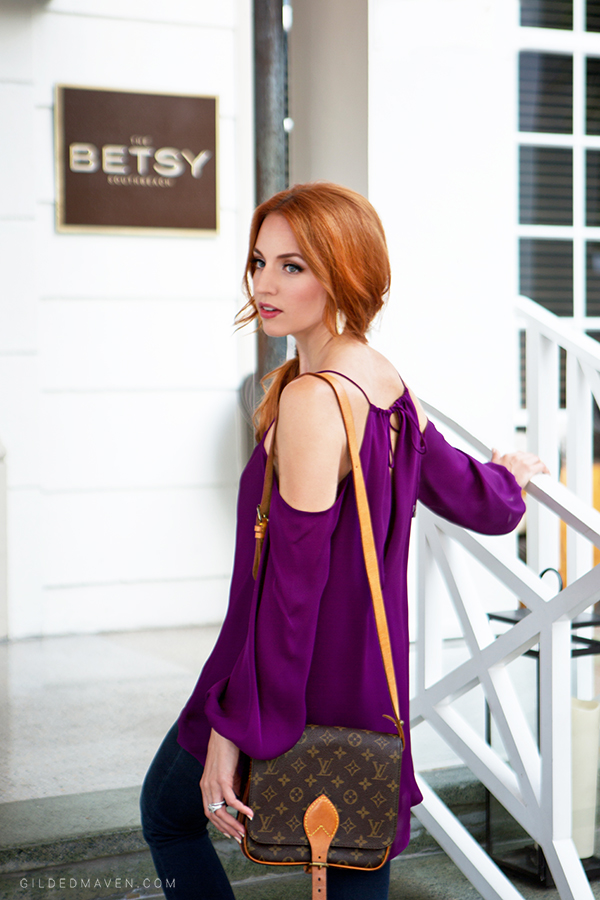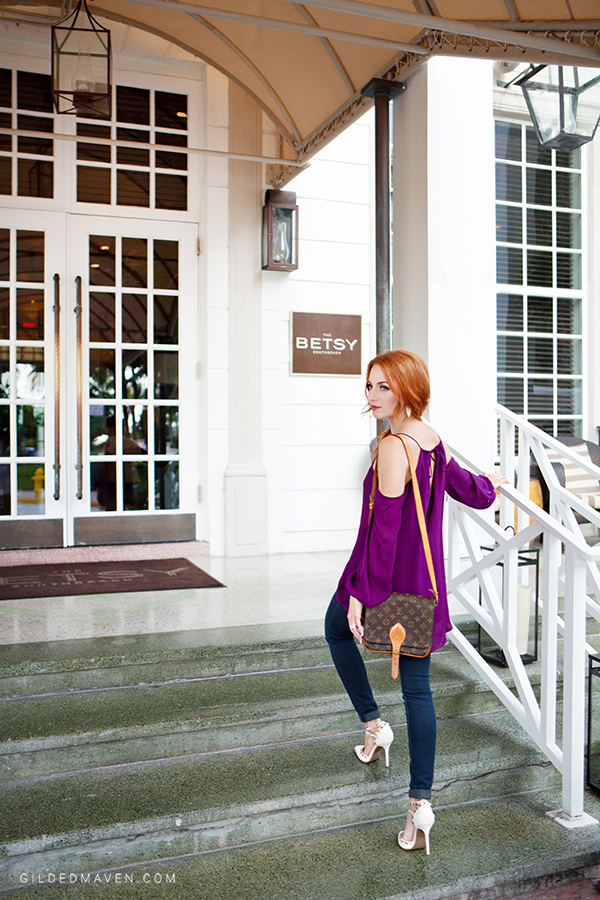 Yes, I'm wearing white shoes after labor day because Miami has no silly rules and you shouldn't either!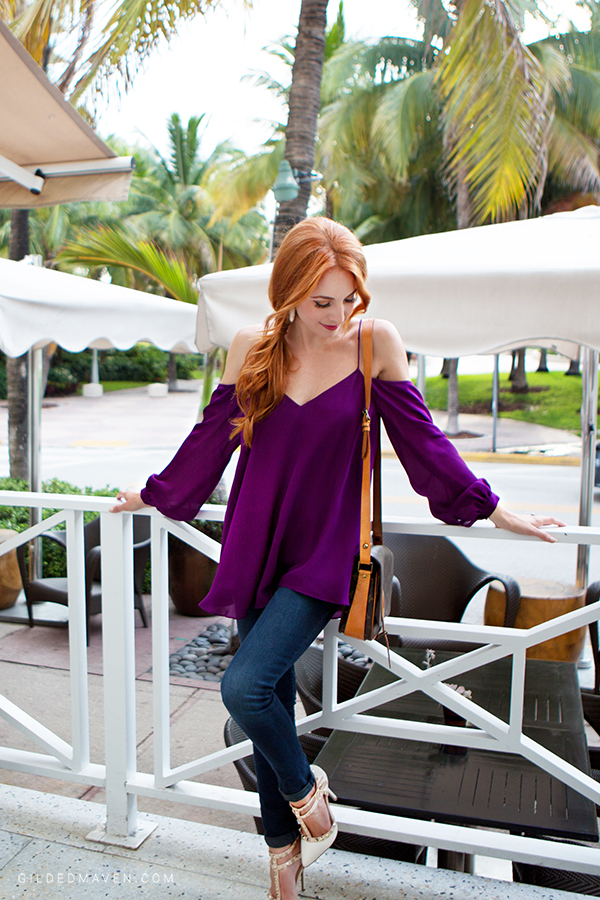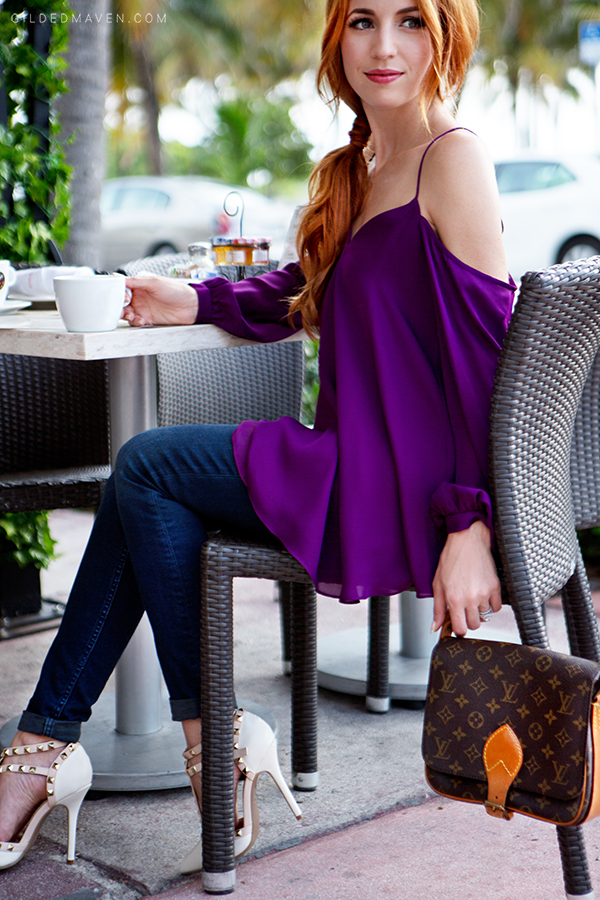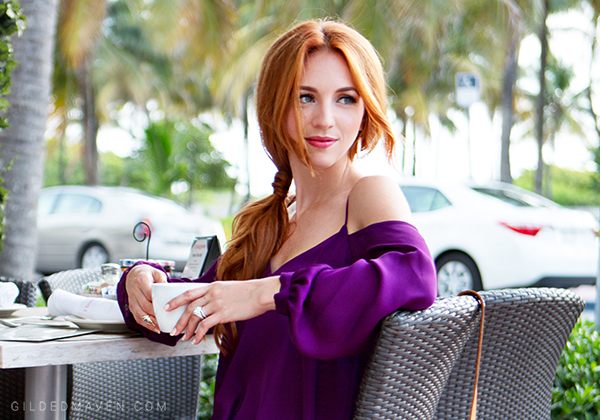 Cold Shoulder Blouse in Wineberry from Haute Hippy
Vintage Louis Vuitton Cartouchiere Cross Body – Great selection on Tradesy 
Kendra Scott 'Sky' Earrings in White Pearl
You can have your pumpkin spice latte while I desperately cling to my piña colada. I am doing my best to take on the cooler months gracefully, while my heart keeps shouting "Long live SUMMER!" but I know I will succumb eventually.
In the meantime, check out Tradesy if you love my Louis Vuitton Cartouchiere Crossbody! It has been my everyday bag all month. This may sound odd but I actually prefer most of my Louis Vuitton's to be gently used because the leather is softer and a more oxidized honey color that only gets better with age. Tradesy has a phenomenal selection that is constantly changing so be sure to check there often if you are ever in the market for one.
What other designer investments only get better with age? I want to know! Tell me in the comments!
xoxo