A new winter trend that I am loving right now is high-low sleeveless knits. They are comfy, ultra modern and super versatile. Pair with skinny denim and go casual, or have a bit more fun and opt for a skirt. I love to pair up opposites in the texture world because they almost always attract in fashion. This couldn't be more true for cozy winter-white knits and cool, chic black leather. Add some heavy metal accents and you are good to go!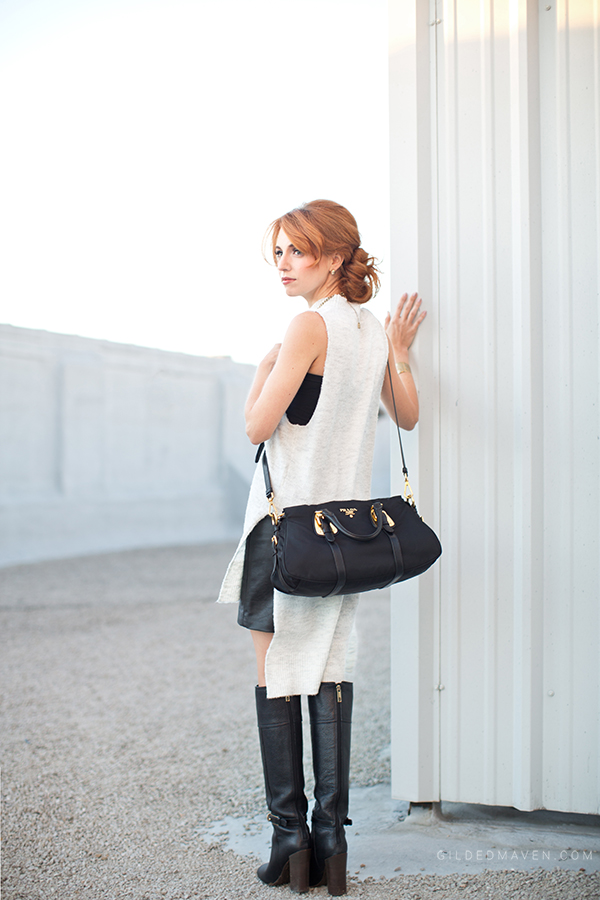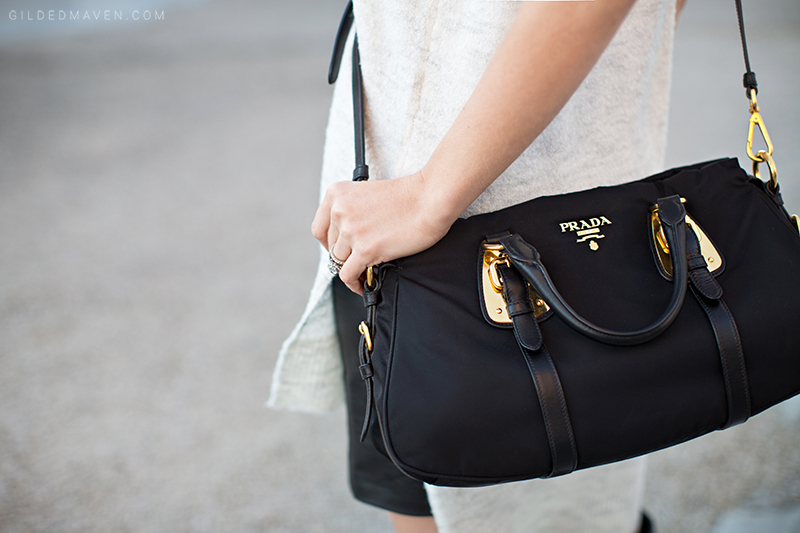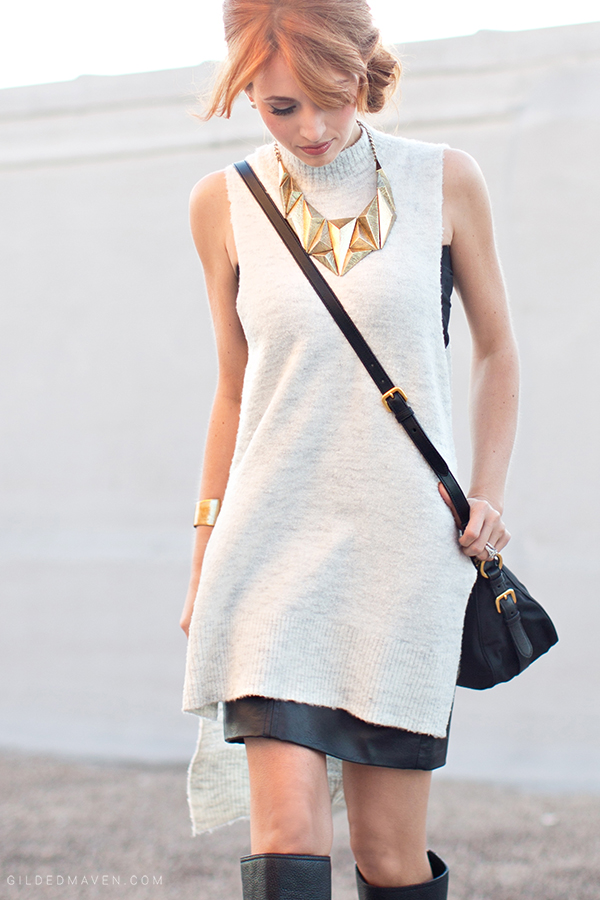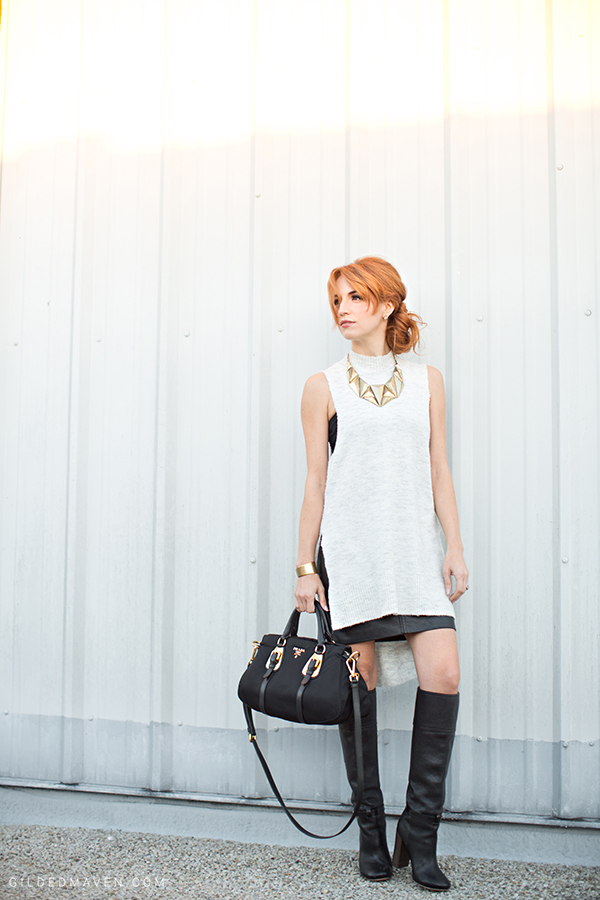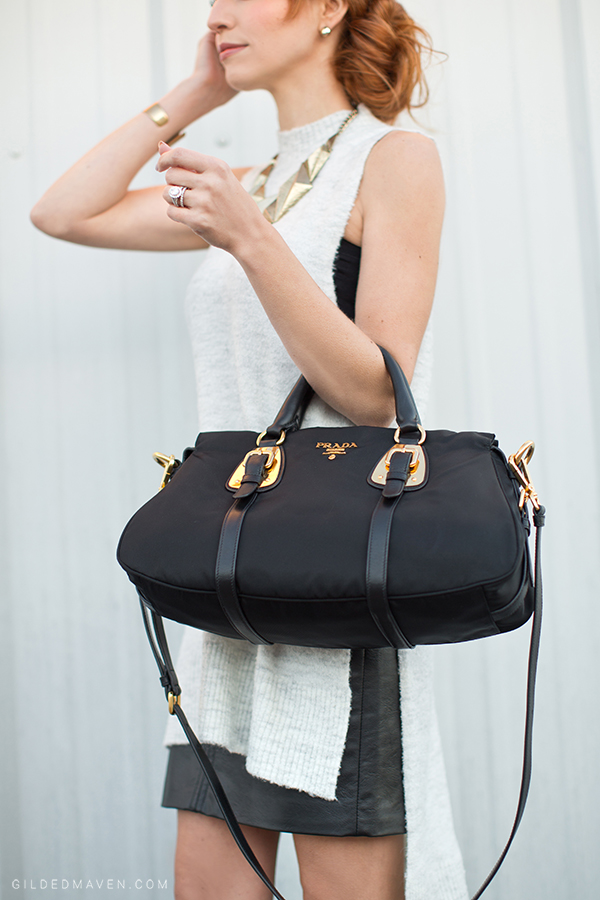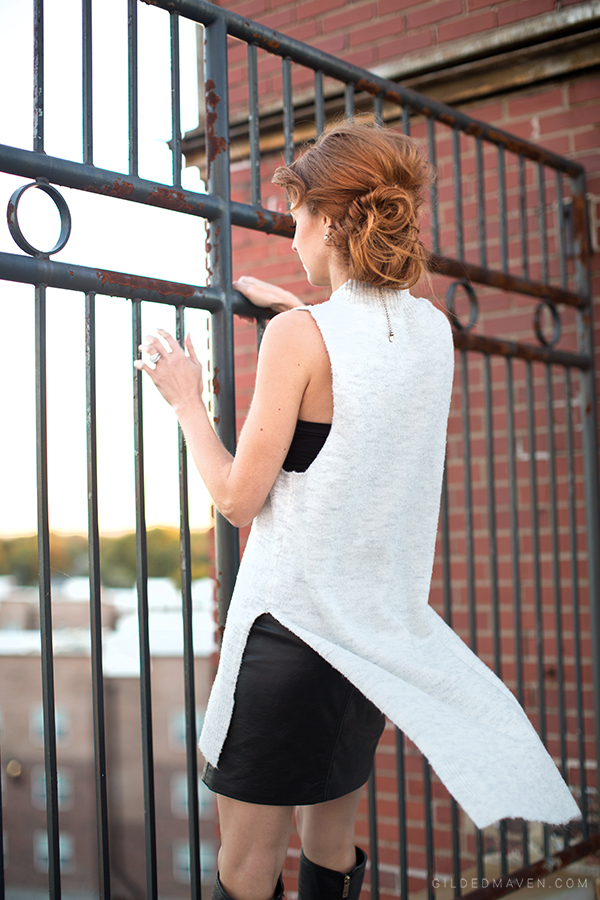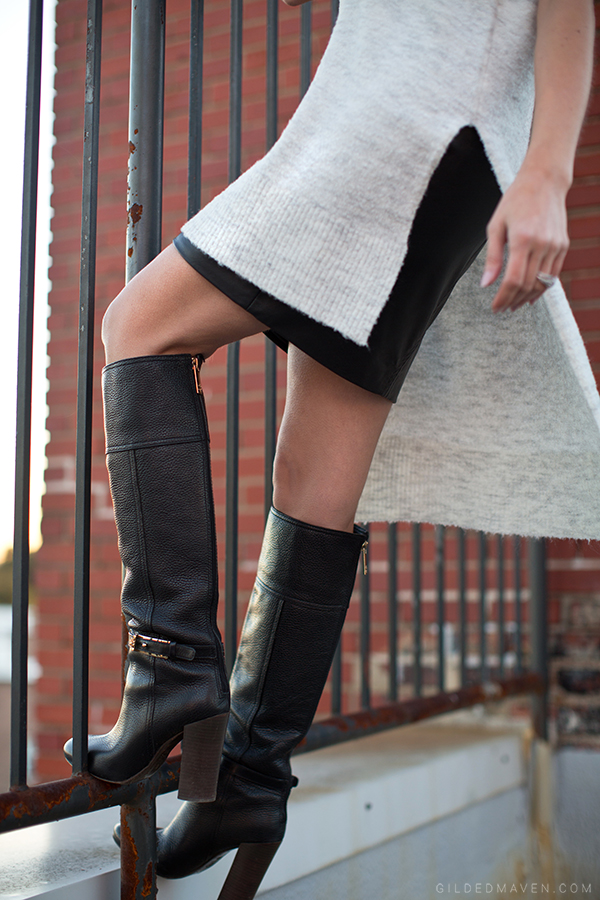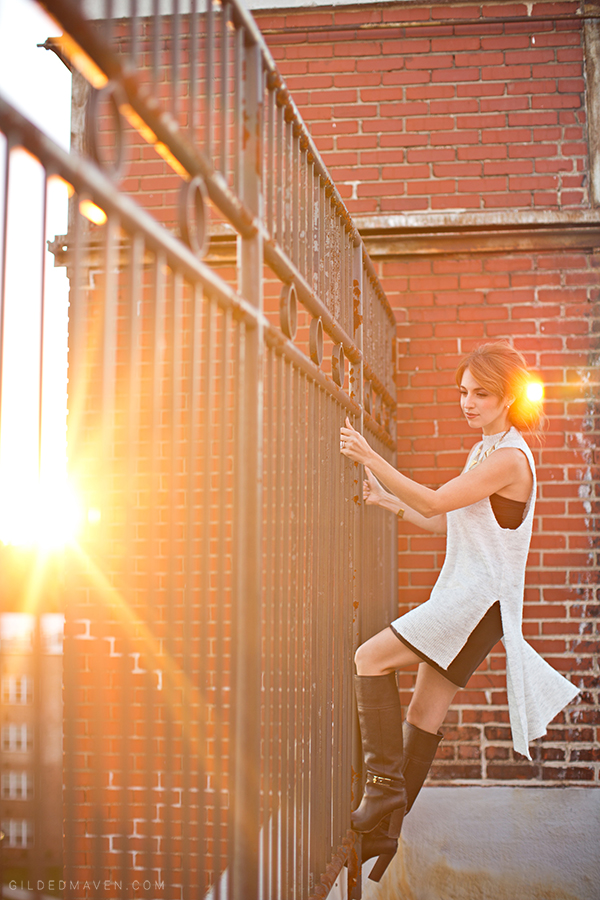 Fab Sleeveless Knits
Banana Republic High Low Sleeveless Sweater
Aqua Cashmere Turtleneck High Low Sleeveless Sweater
Rotita Double Side Slit Sleeveless Sweater
Handbag
Prada Nylon Bauletto Tessuto HERE & in Leather HERE
Heavy Metal
Diane von Furstenburg Geometric Statement Necklace
Leather Skirt
Neiman Marcus Lambskin Leather & Ponte Skirt
Boots
What are your favorite fall/winter trends that you've been noticing pop up? I may want to give them a try! Comment and let me know!
xoxo